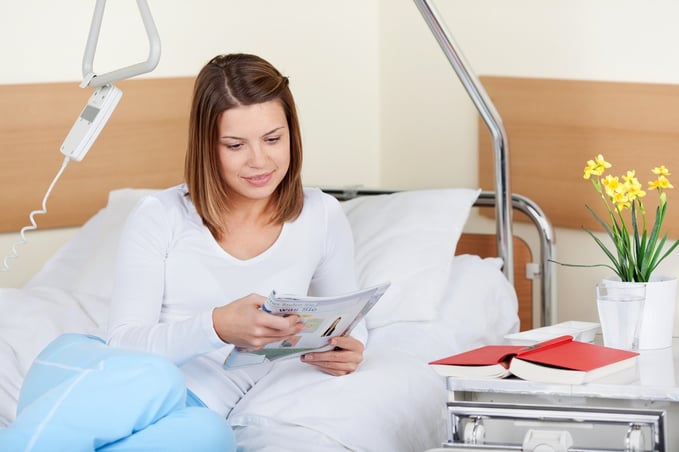 Having a patient portal account is a critical necessity for all. Ailments and disasters are not bias, and on any given day you could find yourself or a loved one in need of the benefits that PiX (a patient portal) provides. Just think about it - your physician's office could be demolished by a natural or manmade disaster. If your physician is not a Cloud solution subscriber, all of your records could be lost permanently - but not if you have PiX. This is how it works…
What is PiX?
PiX is a patient portal. It gives you as the patient control over the management of your medical records and imaging. With it you can can share your medical imaging and records with any physician of your choosing. The only requirements are that they have a PiX account by which they can view your images - which takes a short 2 minutes to register. So long as you and your recipient physician both have PiX accounts, you can access and share medical data anywhere in the world at anytime… on any device.
Step One: Register
With a patient portal, you can manage your medical records with a single click. PiX allows you to do this anytime, anywhere, on any device. So what's step one? It takes two minutes. Sign up at https://www.pixcloud.io.
Step Two: Upload Records
Did you know that you can actually ask your physician for your scans and records during your visit? That's right, your physician will either provide you with the medical images via a CD onto which the images have been burned, or an electronic file. As you have already downloaded PiX, simply upload the CD, thumb drive, or electronic file you received from your Imaging Center or Physician onto your computer. You can then drag and drop this uploaded file or folder containing your images into PiX. Pretty easy right? But there is one more thing...
Step Three: Manage
Once your images are uploaded into PiX, you have the ability to store your images for when you have the need to share them with a physician, or specialist. You can treat your PiX account like that of an iOS or Android Wallet - meaning that you can continue to add and store as many records as you would like, just like you would with a credit card without having to worry about physically carrying them around. When the time comes where you do need to share your medical images, just click on the share button within your PiX account and type in your physician's name. So just like how you might only want to use a specific credit card for certain establishments, you select which records you want to share.
Don't need to share your images any longer? In one click you can stop sharing images. It's really that simple, and in fact the benefits to using such a platform are numerous. Sure, you get to store all of your records, manage them, and have immediate access to them anytime, anywhere - but there is more. In cases of emergency, you can immediately share your records with your specialist. So, instead of waiting for weeks for your records to be delivered, you share share them in one click.
Final Thought
A patient portal, like PiX, can save your life or at least improve your medical outcomes in an accident or disaster. It can provide emergency personnel the information they need in a time crunch without having to hunt down your physician or medical records. PiX also replaces overnighting your medical images. It takes the mail carrier out of the equation. So essentially instead of your imaging center mailing your medical images and taking days or weeks to get where they need to be, you can do it all in one click. That's what PiX does - it enables you to take charge in your healthcare. So get started at https://www.pixcloud.io.