AnimalScan: A Journey to Becoming Experts in Animal Imaging
Written By: Samantha Ferguson |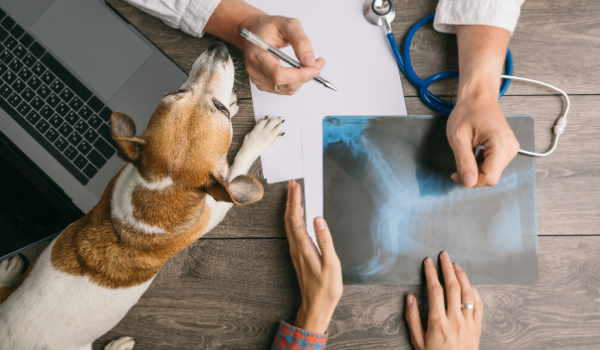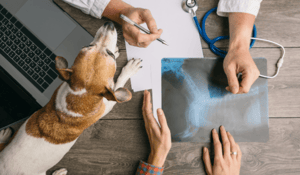 AnimalScan is a leading provider of animal imaging services in the US. Their branded outpatient imaging centers, located on both coasts, are fully equipped diagnostic facilities that contain the most advanced scanning equipment. They are the leader when it comes to animal MRI with each center staffed with a team of experienced radiologists, technologists, and anesthesiologists. AnimalScan also partners with specialty vets by leasing and servicing scanners in their own locations and work directly with referring vets to source their off premises imaging needs. With a growing number of locations across the United States, professionals in the veterinary industry are becoming familiar with the AnimalScan name. However, not many people know the story of how AnimalScan originated.
Jim Stuppino, founder and CEO of AnimalScan began his journey as an MRI Technologist performing ACR accreditation training for human imaging centers across the nation. In the process, he learned an extensive amount about human imaging, buying his first human imaging center in 1999. With Jim's leadership, his human imaging practice grew into a six-location operation. In 2006 faced with decreasing insurance reimbursements and increasing bureaucracy, he decided to sell the set of locations he had worked hard to build. But his connection with the imaging industry was far from over.
Realizing that he could leverage his imaging industry knowledge and identifying that animal (mostly pet) imaging was just emerging, Jim decided to instead pivot into the veterinary imaging industry. Knowing quite a bit about how hard the human imaging business was being impacted, he found a center that was going out of business and purchased it to establish his first animal scanning location. While most of the equipment was the same, it was clear that if he was going to specialize in animals, rather than humans, things would have to change. With his growing reputation as a successful animal imaging center operator, he was approached by Proctor & Gamble who was looking to divest itself of the Iams Pet Imaging Facilities it owned. After some difficult negotiations, the acquisition occurred and the AnimalScan brand was born.
Stuppino knew he would have to tune his scanning business for veterinary-specific needs early on in his animal imaging journey. Starting with a PACS (image storage and viewing environment) that was intended primarily for human imaging use, he searched for something that would be more suitable for his growing animal-focused business. Stuppino ultimately identified a more dynamic PACS that could serve his animal owner's needs.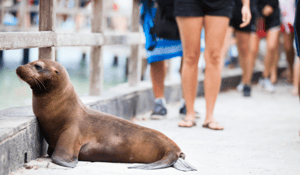 Today, Animal Scan makes a concerted effort to hire strictly veterinary-trained technicians and staff to serve the unique needs of their growing number of animal patients. For example, they have found that their location in California is often called upon to read images to detect domoic acid toxicity sea lions that would be difficult for a human trained radiologist to diagnose without the specific training and equipment.
With this focused expertise, AnimalScan has been able to establish itself as the go-to resource in the animal imaging business with a reputation for high quality and professionalism. AnimalScan continues to grow and today is uniquely positioned to offer the highest quality care for animal imaging patients, whether it is a routine MRI or a rare and specialized case. Bolstered by its growing reputation, AnimalScan has been able to expand its presence by partnering with several prestigious institutions across the country.
Purview is proud to partner with AnimalScan as they serve and treat animals with the utmost attention and care. We are happy to be a small part of their success as they continue to expand their locations to serve the needs of their patients and their owners.