Purview Careers
Learn More About Our Team and Career Opportunities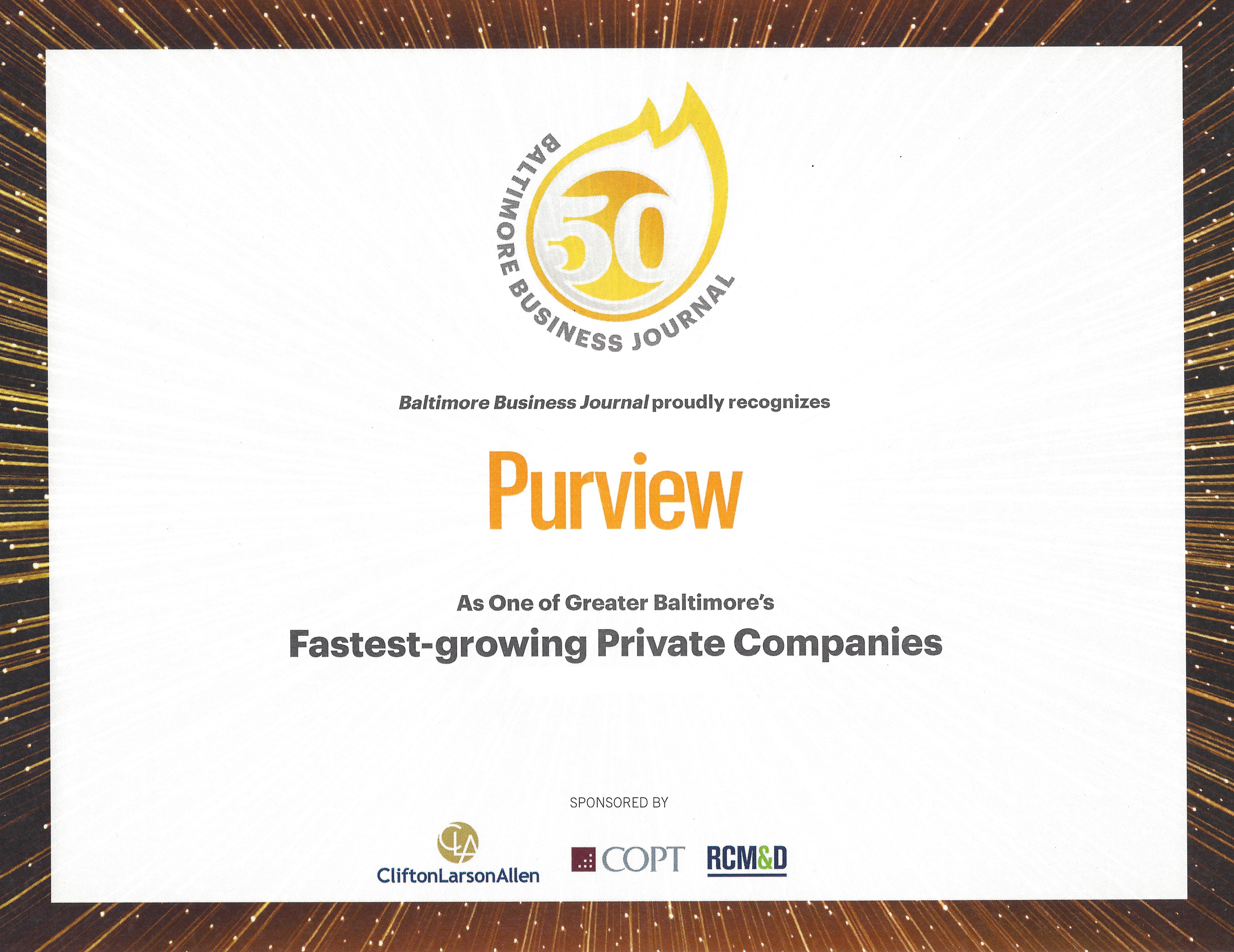 We are proud to have been recognized by the Baltimore Business Journal as one of Greater Baltimore's Fastest-growing Private Companies.
We're Hiring!
Purview is a fun-loving team of professionals who work hard and care deeply about improving medical outcomes for patients through cutting-edge technology. We're industry thought leaders who champion true progress and innovation in the health care technology arena. We create products that have helped improve patient care for millions of patients in over 170 countries around the world.
If you're looking for an opportunity to join a fast-paced, growing company in an exciting industry where your work makes a real impact on people's health and lives every day, then Purview is right for you.
Take a look at our open positions below for more information.
Benefits
Benefits include paid vacation, company subsidized health care insurance, company HSA contribution, company-matched IRA retirement savings program, relaxed dress, and a fun learning/work environment at an exciting, growing company. Not to mention, you'll have the opportunity to work on projects that have a meaningful impact on the health and lives of millions of people around the world.
Open Positions
Click to See Details and Apply