Images can be shared via email directly from Patient Access by following these simple steps:

1. Click the Share button next to the study you would like to share.

2. Enter the email address of the individual you would like to share the image with, select the desired sharing options (choose secure share for to protect your Private Health Information (PHI)), and click Share. Sending Securely is recommended and will require the recipient to know the patient's last name and date of birth.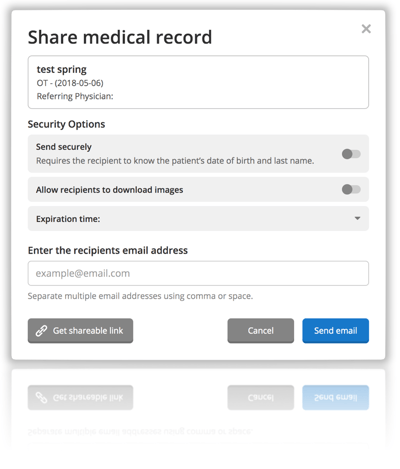 3. The recipient will receive an email containing a link to access the medical image file, enabling them to view or download (if you choose this option) the image.