Get copies of your medical images
Select Your Provider to Log In
Make sure you have your patient access code handy! If you don't know what yours is, ask your provider.
Prefer to download the app? Search Purview Patient Access in the App Store or Google Play.

Don't see your provider listed?
If you would like to easily access your medical images, but your physician isn't listed above as one of our participating providers, let them know about us! Click below to send us an email and we'll reach out to them.
Love how easy this is? Share the ❤️ on Twitter!

@PurviewImages
How Do I Access My Medical Images?
To view and share your medical images, please follow these steps:
Open your internet browser on your computer, phone or tablet (Chrome and Safari preferred). You can go directly to your provider's Patient Access URL OR visit https://Purview.net/sign_in , select your provider from the list (above) and click 'log in'


Enter your Access Code, Last Name and Date of Birth in the corresponding boxes, as shown below


Click 'Access Records' to view, download or share your medical images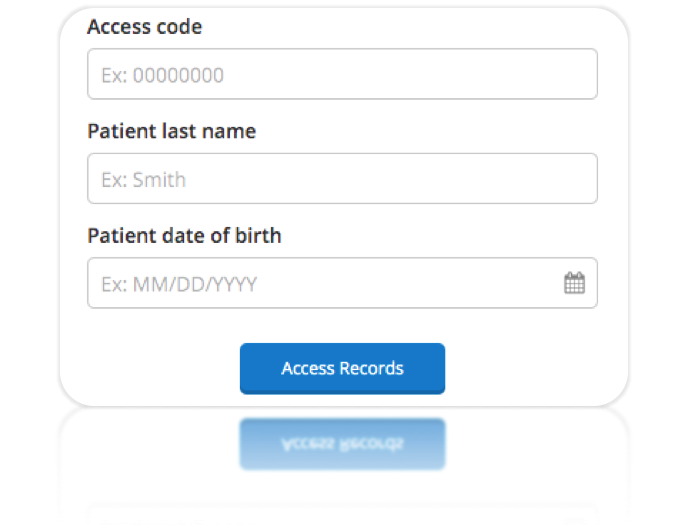 Getting This Error Message: "Invalid Patient Data"
If you see the below error message, the information you entered does not match any records in our system.

These are the common causes and resolutions for this message:
Incorrect Access Code -

You may have the incorrect Access Code. You will need to reach out directly to your provider to verify your access code.

Purview is not authorized to verify patient information.


Wrong Patient Access URL - Purview has several healthcare providers using the Patient Access. It's important to ensure you are logging into the appropriate site. You can view all Patient Access providers and select yours by clicking here.
Downloading Your Medical Images
Purview's Patient Access allows you to download your images while retaining their original DICOM file format, which is important for sharing with another physician or radiologist. Simply click the Download button next to the study you'd like to download and select one of two options:
Download Images

- Saves a .zip folder containing the DICOM files only. Please note, DICOM files require a DICOM viewer in order to be opened.


Download for CD

- This option includes a lightweight, Windows-compatible DICOM viewer so the images can be viewed directly from storage media.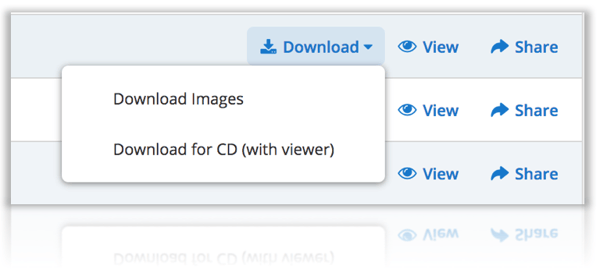 Why Is Online Access Important?
In today's digital era, waiting for a CD copy of your medical images to arrive by mail is unnecessarily inefficient, not to mention prone to negative consequences. Having online access means you will never again show up to an appointment having forgotten or lost your CD, which can result in delayed care and additional costs.
For more information, read our blog post about the 7 Benefits of Giving Patients Online Access to their Medical Images.
What's My Access Code?
Your provider provides you with an Access Code, a personalized Patient ID used to identify your images, which you must enter in addition to your Last Name and Date of Birth in order to login to your account and view your images.
If you don't know or are unsure of your Access Code, you need to reach out directly to your provider or the institution where the images originated in order to receive it. Purview is not authorized to verify patient information.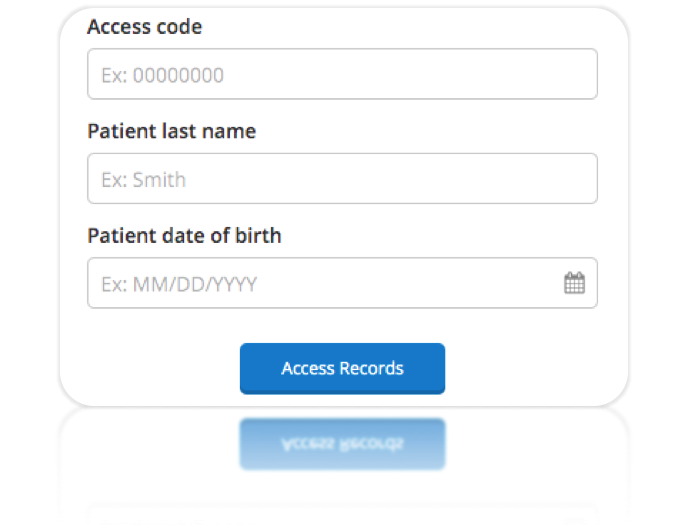 Viewing Your Medical Images
Images can be viewed directly from Patient Access using the included medical image viewer, which is FDA-approved and web-based. To view images, click the View button next to the study you would like to see.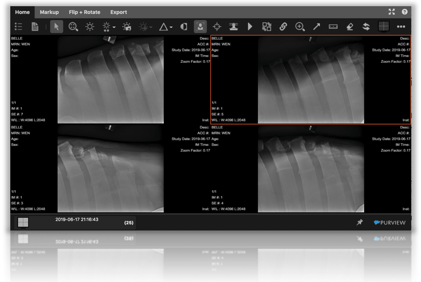 How to Share Your Images via Email
Images can be shared via email directly from Patient Access by following these simple steps:

1. Click the Share button next to the study you would like to share.

2. Enter the email address of the individual you would like to share the image with, select the desired sharing options (choose secure share for to protect your Private Health Information (PHI)), and click Share. Sending Securely is recommended and will require the recipient to know the patient's last name and date of birth.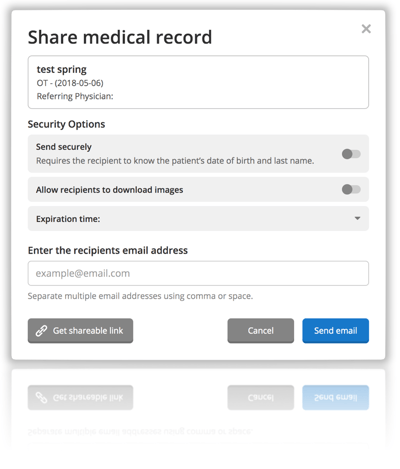 3. The recipient will receive an email containing a link to access the medical image file, enabling them to view or download (if you choose this option) the image.
What is Purview?
Purview offers new generation medical imaging and case information delivery platforms. Our technology enables physicians and their patients easy, affordable and secure cloud-based access to medical images wherever and whenever they are needed. It also enables physicians to provide remote second opinions electronically, making this process as efficient as possible.
We are frustrated by the inaccessible silos of patient information we continue to run into. We believe patients should be engaged and active collaborators in their own healthcare. Purview is focused on using our technology to improve medical outcomes by ensuring patients are able to access their own medical images whenever and wherever they need to, and to share them easily without waiting on a fax or CD delivery.