Uniform Telehealth Act Provides Stunning Enablement of Consults Across State Lines
August 3, 2022
The Uniform Law Commission (ULC), a group comprised of distinguished lawyers across all states and several US territories, passed a new Act that simplifies and enables states who enact it to regulate and promote the practice of telemedicine across state lines. The law provides that physicians who are appropriately licensed and certified in their home state may apply to any other state that has adopted this Act to practice telemedicine consistent with that state's current regulations for patients within that foreign state. The Act requires that the out-of-state physician must pay a fee and register in that state, removing most other impediments from the interstate practice of telemedicine. ...keep reading
UzObi Inc. launched online clinical ethics consultation program!
May 13, 2022
UzObi Inc., is Powered by Purview's Expert View Enterprise Software
UzObi, Inc. recently unveiled their online ethics consultation program, a service not typically found outside of hospital systems. Patients, families, and physicians alike can consult with UzObi's team specialists, putting the patient first, and navigating the tough decisions and sometimes even conflict that inevitably can arise during end of life scenarios.
Visit uzobiinc.com to initiate an ethics consultation. For PR inquiries, please reach out to marketing@purview.net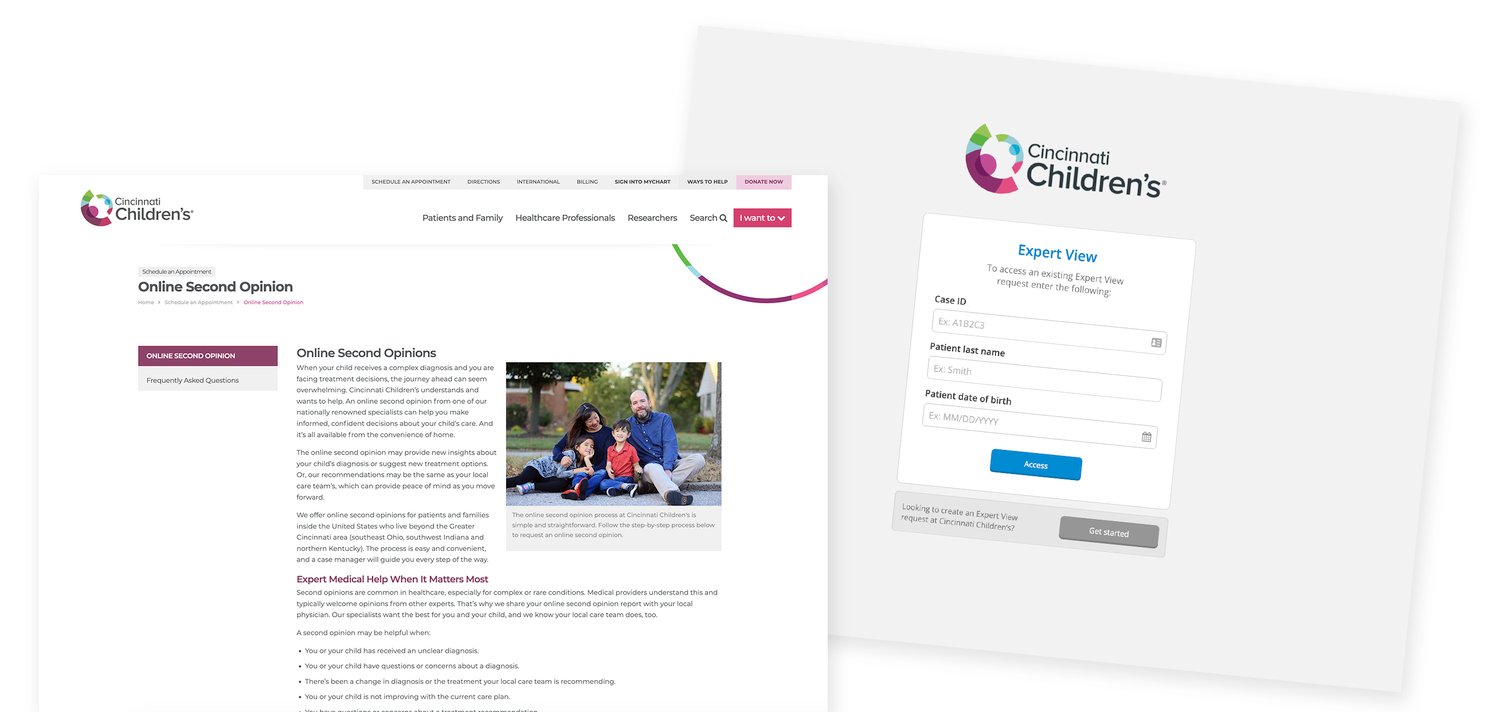 Cincinnati Children's Goes Live
with Online Second Opinion Program!
April 27, 2022
Powered by Purview's Expert View Enterprise Software, Cincinnati Children's Opens Virtual Doors
Purview is proud to support Cincinnati Children's launch of their online second opinion program. While Cincinnati Children's already reaches a broad patient population in their surrounding states and beyond, this program enables online second opinions on a national scale. Purview created the Expert View remote second opinion platform for exactly this reason; to enable access to expert consults regardless of where you live. Please join us in celebrating this achievement for children and their families everywhere.

For PR inquiries, please reach out to marketing@purview.net