How has coronavirus changed Medicare coverage for Telehealth services?
Written By:
Les Trachtman |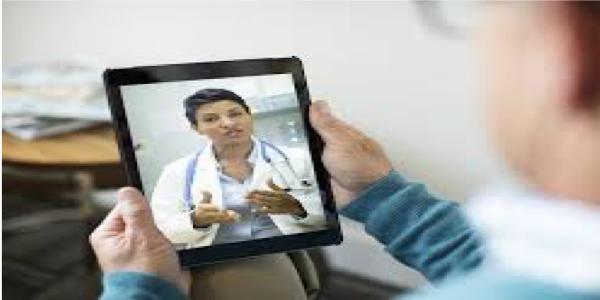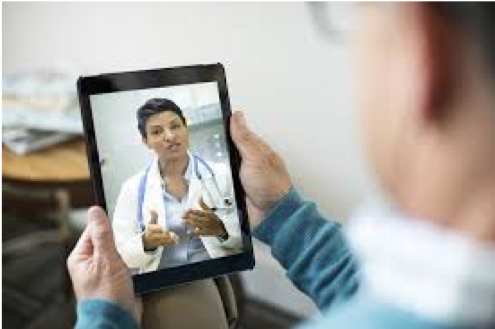 As providers adopt Telehealth solutions as safe alternatives to in-person visits, many are wondering whether coverage for these services has changed as a result of the coronavirus pandemic. Prior to the COVID-19 Public Health Emergency in the US, the popularity of Telehealth – remote electronic communications between physicians, other healthcare providers and patients - had been somewhat limited. The limited use of electronic patient engagement was in large part due to restrictive reimbursement for those services by the Centers for Medicare and Medicaid (CMS).
This is now changing rapidly. The US Federal Emergency Declaration-- put in place March 6th in response to the Coronavirus pandemic-- greatly expanded CMS's coverage for telemedicine services. Coupled with the urgent need to reduce congestion at healthcare facilities and to minimize personal contact (especially for vulnerable patient populations) it's no surprise that telemedicine is now taking off.
What Telehealth services did Medicare cover before COVID-19?
While Medicare impacts less than 20% of the US population, private health insurance has itself only recently begun to cover telemedicine, with notable inconsistencies in coverage. Thirty-seven states and the District of Columbia have parity laws that mandate private payer reimbursement for telemedicine services. But coverage, rates and specific reimbursement requirements differ greatly.
Prior to this Emergency Declaration, Medicare only paid clinicians for Telehealth services under very limited circumstances. The patient had to live in a rural area and travel to a local medical facility from which they could then launch the remote Telehealth session. Typically, this meant that the patient could not access these services at home and the population receiving these types of services were limited to these designated areas.
What Telehealth services can be reimbursed by Medicare during COVID-19?
Not only has the Corona Virus impacted our daily lives, it has also reset (at least temporarily) the telemedicine paradigm. Medicare telemedicine services are now much more widely covered. Effective on the date of the declaration, three types of telemedicine services are no longer relegated to rural healthcare and no longer require the patient travel to receive them. Under this emergency waiver, Medicare will now pay for office, hospital and other healthcare visits furnished via Telehealth without regard to geography.
CMS designates covered Telehealth services in three categories:
e-Visits – An e-visit enables a patient to communicate with his or her existing physician using an online patient portal. These visits can take place anywhere at any time. E-visits are covered under Medicare Part B. However, in order to be covered, an e-visit must be initiated by a patient and there must be a prior established provider-patient relationship.
Virtual Check-in – During the Public Health Emergency, clinicians may now use Telehealth services via either telephone or video in order to determine whether an office visit or other service is required. This virtual visit may include pre-recorded video or other images submitted pursuant to a prior established provider-patient relationship.
Telehealth Visits – Now true Telehealth visits via a telecommunication system between a patient and a clinician are covered by Medicare. These do not require a previously established provider-patient relationship. Telehealth visits may be used in lieu of a standard office visit and are covered at the same rate as an office visit.
Do I have to use a HIPAA compliant Telehealth system for these services?
While it is always good practice to ensure that all your electronic systems are HIPAA compliant and secure, for the duration of this crisis CMS will waive penalties for non-compliance as long as providers are acting in good faith using everyday communications technologies.
How does this change what I do as a provider?
At least while this Emergency Order is in effect, you can engage both existing and new patients using virtually any type of synchronous video communication. It's a good idea to have the patient initiate the request and document the encounter as you would any face-to-face office visit. There are specific CPT codes that you can use to charge these types of visits. Patients can participate in these electronic encounters from their homes or anywhere else.
Will Medicare's changes to Telehealth coverage remain in place after the coronavirus pandemic is over?
For now, the CMS changes are only temporary. However, we expect that as telemedicine technologies mature, video becomes ubiquitous in the provider's office, and the benefits of Telehealth become more apparent, there will be a great deal of pressure on CMS and private healthcare insurers to maintain some level of expanded health insurance coverage for Telehealth even after this crisis is over.