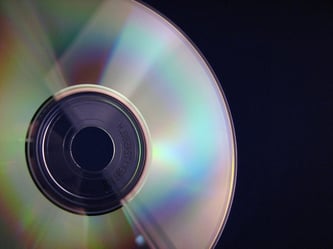 Learn why CDs don't meet demands for accessibility
---
Remember when transferring medical images meant giving a patient physical film?
Medical images had to be carried to another location, and it was required for the patient or medical care professional to return the images to where they came from. This process was revolutionized by the compact disc. Copies of multiple imaging studies could be stored on a single disc for transferring and sharing. But today, CDs are becoming a burden to burn, ship, and store. We diagrammed this method for image transfering in a recent blog post.
So now we ask the question... will CDs soon become obsolete in medical imaging?
The short answer is yes. While other industries are evolving beyond the CD to transfer data, medical imaging has yet to accept a unanimous shift to simple, easy-to-use image storing, transferring, and accessing. Here are the three reasons why CDs are disappearing:
Advancing accessibility technology
Storage, software, and the Internet are now able to handle large, complex medical images without printing film or shipping a CD.
New laptop computers don't even have optical drives, making viewing images stored on CDs impossible. Users can always add optical drives to these mobile workstations but users are seeking a sustainable solution for image accessibility.
Larger capacity replacement
CDs are limited by their capacity and portablity. While they are easier to transfer than film, compact discs can only hold so much data, whereas a PACS has a substantially larger amount of space. Whether users choose an on-site or cloud-based PACS, an entire practice can manage and access all their patients images with ease. These options solve the physical and data management issues with CDs.
Inefficient medical image management
Not only does the physical storage of CDs take up a large amount of physical space, but there are a host of additional concerns. Storage safety concerns range from fires, natural disasters, and innocuous scratches from improper handling. Compounded are the factors of filing and organization, which in themselves take time. After all those issues, the discs still need to be copied and physically transported to other locations.
So how should you respond to the demise of the CD?
Cloud-based or on-site PACS are not the only answer, but they are an improvement to outdated systems because they are disaster proof, sustainable, and accessible. We keep all three in mind when architecting our solutions. Want to learn more? Read last weeks blog post,"Sharing images in the 21st century," to see how users are leveraging cloud-based accessibility and collaboration.