Yale Researchers Warn Hospitals: Using CDs for Patient Image Delivery is 'Immediate Issue'
Written By: Tilden Bowditch |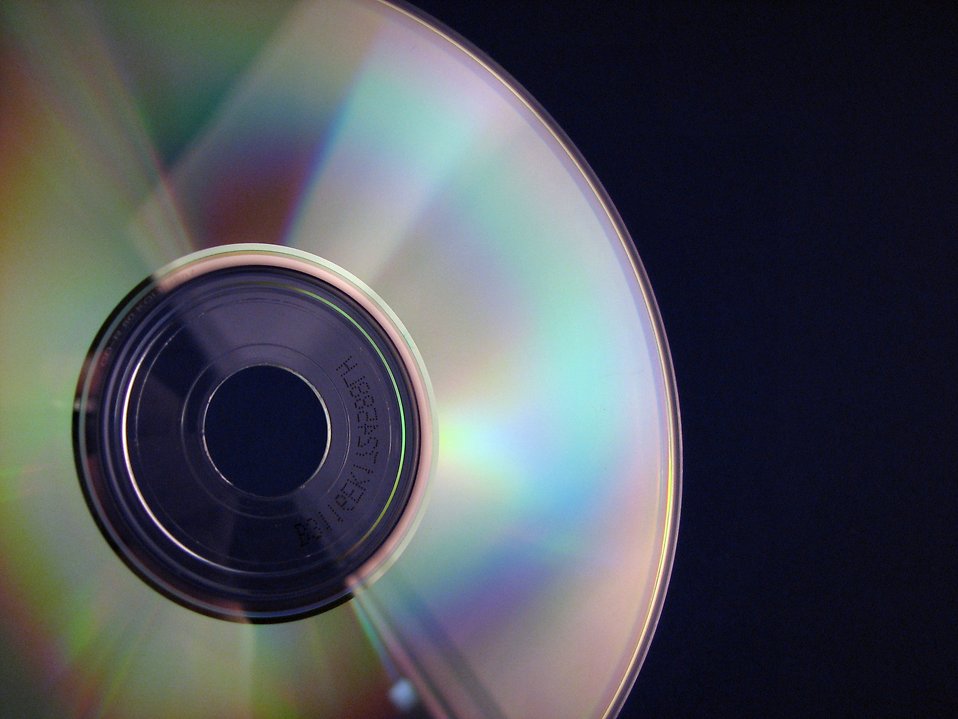 Hospitals waste thousands of dollars on inefficient patient imaging delivery by CDs. Why does this method prevail when hospitals could easily adopt a more efficient, less expensive, and even free, format that would better serve their patients?
Researchers at Yale University School of Medicine were left with the same question after evaluating patient imaging delivery in hospitals across the United States.
"If hospitals are to support patients as informed healthcare partners, then the incipient technical obsolescence of CDs is an immediate issue," the study authors wrote.
In 2019, Yale's research team completed a study of 80 hospitals nationwide to assess how well they were complying with federal regulations in providing patients with access to their imaging studies. This seems to be the first study that evaluates the patient request process and barriers to patient access of their radiology images.
As today's patients become increasingly involved in their healthcare, a trend that will only continue to grow with the next generation, this evaluation is critical for hospitals and private practices that want to optimize their operation for better financial management, patient satisfaction and patient attraction and retention.
In the U.S., patients have the right to access their protected health information (PHI), including medical images such as x-rays or CT scans. As with other PHI in a medical record, the patient has the right to access the information in the format he or she requests, as long as the covered entity - the hospital or imaging center, for example - can readily produce it in that format.
CDs are increasingly becoming an obsolete form of storage that is no longer compatible with most modern computers. In fact, we've heard stories of surgeons receiving a patient's imaging CD only to realize they had no computer with a disc drive to even use it! However, hospitals continue to use this archaic, tedious medium to provide patients with copies of their imaging studies, according to the Yale study.
While all 80 institutions in the study were in compliance with federal regulations, only six of the hospitals could provide patients with imaging studies over email, and only three offered access via a patient portal. On the other hand, every hospital offered CDs.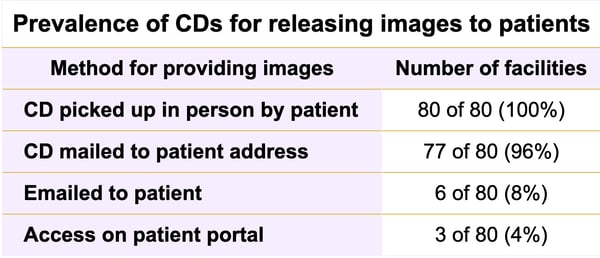 Image from AuntMinnie.com
The researchers found that the HIPAA-compliant patient charges varied among hospitals: A single CD cost patients anywhere from $0 to $75 while the charge for email delivery was only $0 to $6. The three hospitals that offered access to images through an online patient portal provided this service to patients for free. With numbers like these, it's clear to see which method patients would prefer.
"In order for patients to be engaged and informed participants in their care, they should be offered copies of their imaging studies in formats that they can easily view, transport, and share," the study authors wrote. Online access is truly the easiest way to view, transport and share medical images. Most patients have an internet browser readily available either on their smartphone or a laptop, making it easy to quickly share their imaging with a referring physician or specialist by email. This eliminates the issue of forgotten or lost CDs, which delays care and incurs additional cost and wasted time for providers and patients alike.
As for delivery time, the hospitals produced an imaging CD anywhere between 24 hours and 30 days following the request. Talk about a wide range! With online delivery, patients can have access to their images within 48 hours of their scan (or sooner, if the radiologist allows it). It shouldn't take a month for a patient to receive a copy of their own medical image.
In conclusion, the Yale research team sounded the rallying cry that CDs are an issue that hospitals need to address if they want to provide the best level of patient care. We would add that transitioning from CD delivery to online patient access is essential for a hospital's survival in the future. Better to make the switch now than to wait and be left in the dust as patients opt for hospitals offering the more efficient, less expensive image delivery option.