Dr. Schwaab of Roswell Park Comprehensive Cancer Center, On Second Opinions for Cancer Patients
Written By:
Samantha Winters |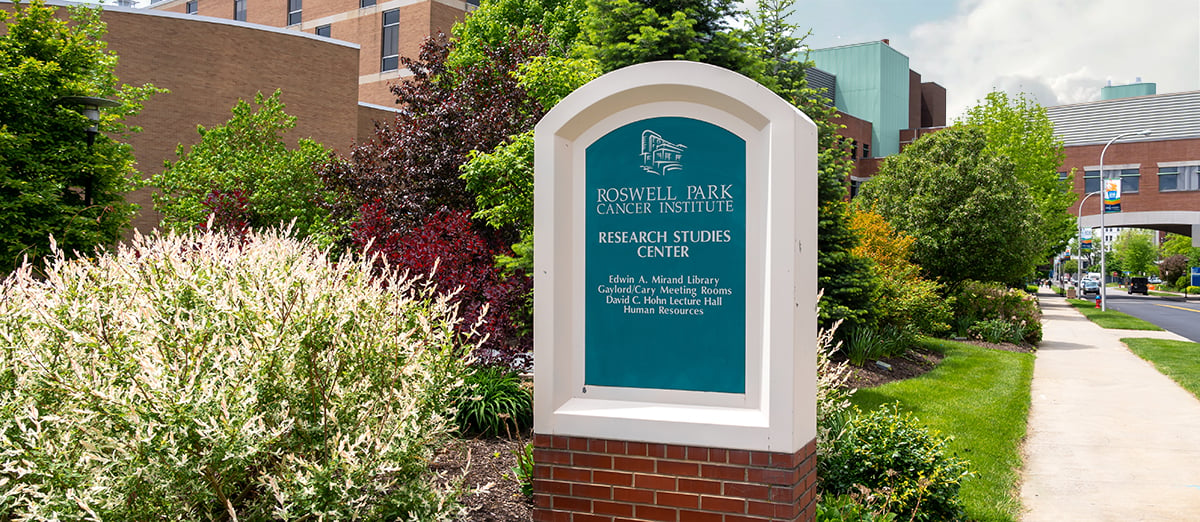 "Modern cancer care is all about coordinated care and access to subspecialists"
- Dr. Thomas Schwaab, Roswell Park Cancer Center
To say cancer research and treatment has come a long way is an understatement. From mapping the human genome, to breakthrough treatments, like Car T-Cell Therapy, we understand much more about specific cancer subtypes, and ways to empower our own immune systems to fight back. We also have tools and technologies in place to provide cancer patients across the globe access expertise in their specific cancer type or subtype, enabling improved accuracy of diagnosis, and in-turn chances of survival.
Founded in 1898, Roswell Park Comprehensive Cancer Center was the first institution in the world to focus exclusively on cancer research, and continues to dedicate their resources to eradicating cancer. They have opened their virtual doors to allow patients access to their specialized expertise. As an NIH designated National Cancer Institute, Roswell Park is one of only 53 institutes in the United States, recognized for their leadership and resources, demonstrating a depth and breadth of research, as well as substantial transdisciplinary research bridging across scientific areas. Patients flock to Roswell Park for their cutting-edge research, testing, and treatment.
Recently, Dr. Thomas Schwaab, Chief of Strategy, uro-oncologist, and surgeon of Roswell Park Comprehensive Cancer Center, sat down with Purview's CEO, Les Trachtman, to discuss second opinions for patients navigating cancer. Dr. Schwaab was quick to articulate his thoughts on second opinions, stating that:
"It's every patient's 'right' to have a second opinion."
At Purview, we often talk about the benefit of giving patients 'peace of mind' through second opinions. Dr. Schwaab added context, explaining that second opinions can be especially helpful for patients who are dealing with a particularly difficult diagnosis. They reach a healthier mental state sooner when the diagnosis and recommended treatment is confirmed or refined by a specialist in their particular cancer type. The patient feels empowered and confident that they have everything they need to make decisions and move forward. This was echoed in past interviews with Dr. Nneka Sederstrom, Chief Equity Officer and Clinical Ethicist at Hennepin Health, as well as co-founder of UzObi in Minneapolis, Minnesota. Dr. Sederstrom is an advocate for empowering patients to be informed and to make the best decision for their value system, which may vary from aggressive treatment to planning for palliative care to achieve the best quality of life for time remaining. While second opinions may be most helpful for complex and difficult cases, all patients can benefit from an expert opinion to learn more about their cancer, available treatment options, and fully understanding the implications or side effects from each.
As the Dr. Schwaab also provided insight into how cancer care is evolving, sharing that 'modern cancer care is all about coordinated care and access to subspecialists.' Echoing what we heard from Dr. Govindan in February. As Dr. Schwaab put it, there are many flavors and differing clinical situations for every type of cancer. For some types, like sarcoma, it's critical to have the pathology reviewed by a subspecialist. Today's patients are better off with multidisciplinary teams, who treat and manage the various complexities of each cancer. These specialists may range from medical oncologists, radiation oncologists, surgical oncologists, and professionals from other ancillary services. Patients benefit from genetic counseling, molecular testing, and survivorship services that help them to manage the side effects of the treatments sometimes long after the cancer is gone. Dr. Schwaab reminds us that it's not just about removing the cancer. It's a collaborative multidisciplinary approach to helping the patient heal. While the spectrum of disciplines and specialties may not be found at community hospitals, NIH NCI comprehensive cancer centers can work with local hospitals to provide support and collaboration for continuing care.
Looking into the future, Dr. Schwaab share's Roswell Park's mission to further cellular therapies with the leadership of Dr. Renier Brentjens, Deputy Director and Chair of Medicine, as well as one of the most accomplished figures in the field of cancer immunotherapy. Dr. Brentjen helped to develop the first FDA-approved cellular therapies to incorporate adoptive cell transfer, an approach known as CAR T(chimeric antigen receptor T-cell) therapy. Dr. Schwaab concluded with Roswell Park's goals to bring quality care to more patients in their home, rather than always requiring the patient to enter the brick and mortar setting of a traditional hospital.

Watch the Full Webinar Series On-Demand
Watch the full oncology series featuring Dr. Schwaab of Roswell Park
Comprehensive Cancer Center and Dr. Govindan of Washington University St. Louis here.
—
Roswell Park Comprehensive Cancer Center is a community united by the drive to eliminate cancer's grip on humanity by unlocking its secrets through personalized approaches and unleashing the healing power of hope. Founded by Dr. Roswell Park in 1898, it is the only National Cancer Institute-designated comprehensive cancer center in Upstate New York. Learn more at www.roswellpark.org
It's Cancer - Now What? 8 Thing to Consider After A Cancer Diagnosis
The Step-By-Step Guide to Getting a Second Opinion
When to Seek a Second Opinion For Your Child
Pathology Second Opinions - Look Again