May 11, 2022
Written by: Samantha Winters
Dr. Nneka Sederstrom co-founded UzObi to help people navigate dying. She describes birth and death as, 'the dual bookends to life.' Bookends that Americans tend to ignore until death is at their door. While it's not everyone's favorite subject, most would agree that the topic of death and dying tends to be an especially taboo topic here in America. Since we don't like to talk about it, we also don't tend to prepare for it.
'We have had so much death and dying because of covid, especially in communities of color since 2020, there is no reason why we can't be intentional now to help people change the narrative so that the suffering doesn't continue. We can tell stories of how people want their book to close instead of having their ending decided by others who have no idea who people are and what's important to them. That's why I created UzObi, which means "heart of my Father", in my Father's native language.' - Dr. Nneka Sederstrom
Dr. Sederstrom explained that she became an expert in clinical ethics and end of life care to help others embrace this inevitability in a way that respects those who are dying and the loved ones left behind with a legacy of love, support, and grief in a way that's not compounded. 'It just blew my mind that we would take this away. When it happens in the right way, families can actually feel that that's the way it should've been. It may have been earlier than they wanted or right on time, but they knew it was done the way it should've been done. Of course there are situations that make death more complex. But we should be better at preparing for the ones we can prepare for. When I have the power to help someone and their family go through that time, I focus on that because it's a legacy that has significant ripple effects.'
'When my Father died and I got to be part of personally experiencing how a death should be, I got to live in the space of not complex grief, but normal grief. Our family was able to laugh, cry, visit his grave site, and share memories of him in a manner that wasn't tainted with images of suffering. All of these things can happen when you take the time to prepare as a family. This was that 'aha moment for me, where I knew how I could help other people. I experienced it first hand.'
UzObi's team of clinical ethicists work with end of life cases from the very old to the very young, where they consult with families, as well as physicians and caregivers to navigate the tough decisions during these difficult times. Oftentimes, the family member serving as guardian or power of attorney for the patient finds themselves with incredibly difficult decisions to make on behalf of their loved one. 'The time for figuring out how they would be most comfortable or prefer decisions to be made has passed,' says Dr. Sederstrom.
According to a recent study by Stanford School of Medicine, most Americans, or 80%, prefer to die at home if they can. But only 20% actually do so, with 60% dying in hospitals instead.
That is why Dr. Sederstrom developed the patent pending digital directive. She hopes we can get ahead (even far ahead) of the inevitable, using her online directive to collect and articulate what an individual values to help dictate decisions when the time comes. She compared the directive to being similar to a birth plan, where values can be identified and prioritized ahead of our death, such as figuring out what sentimental items, traditions, or people will make someone comfortable and happy. She says, similar to a birth plan, everything probably won't go exactly as expected, but through this approach, 'we can take back a little dignity and control during the dying process, our most vulnerable time. We should be better at preparing for the ones we can prepare for.'
As science and medicine improves, we are able to allow people to live longer with chronic illness and extend end of life stages, giving us more time to prepare than ever before. At the same time, Dr. Sederstrom implores both the patient and caregiver alike to ask tough questions, like where do we draw the line? In other words, if a machine is doing all of the work for our body, at what point do we sacrifice quality of life for quantity? Her answer is that it depends on each individual's values, which is why we should work to uncover those values before it's too late. 'Sometimes this means tubes and machines, and sometimes it doesn't. It just depends,' she says.
'Medicine is an ethical practice. That's why we extended the UzObi platform, to provide these second opinions.'
Some might think that UzObi only consults on extremely rare and difficult cases, but Dr. Sederstrom explained that they actually more often consult on what she calls, 'everyday ethics.'
'The majority of our cases are just day to day good decision making and assistance for our patients and their physicians - Should I give this expensive medicine to save this person's life, knowing that it could bankrupt them and they likely only have a limited time to live?' These are the types of questions that come up every day that the UzObi clinical ethicists navigate.
In addition to leading UzObi, Dr. Sederstrom is Chief Equity Officer at Hennepin Healthcare in downtown Minneapolis, MN., where she is a strong voice for racial equity. She leads programs that emphasize the importance of representation in healthcare, forging paths to enable youth to learn and grow into these important roles. She helps to articulate the issues and teach white health workers how to build trust with the black and brown communities, quickly turning an audience into co-conspirators. She says, 'the reality that black and brown people in America have worse end of life situations than white people do is a big push for me. There is so much complexity surrounding how black and brown people see the medical system. Many black Americans see death as relief of suffering. We don't have to suffer. Life as a black American is hard enough that we don't need to make it harder.'
Interested in learning more? Watch Purview's April webinar, where Dr. Sederstrom discusses the topic of health equity with Samantha Winters and the Purview audience. Warning - you may become a co-conspirator if not one already.
UzObi, Inc. is featured as a customer of Purview's utilizing the Expert View platform to grow their practice through online consults and second opinions. Please visit the UzObi, Inc. website to initiate a consultation or second opinion.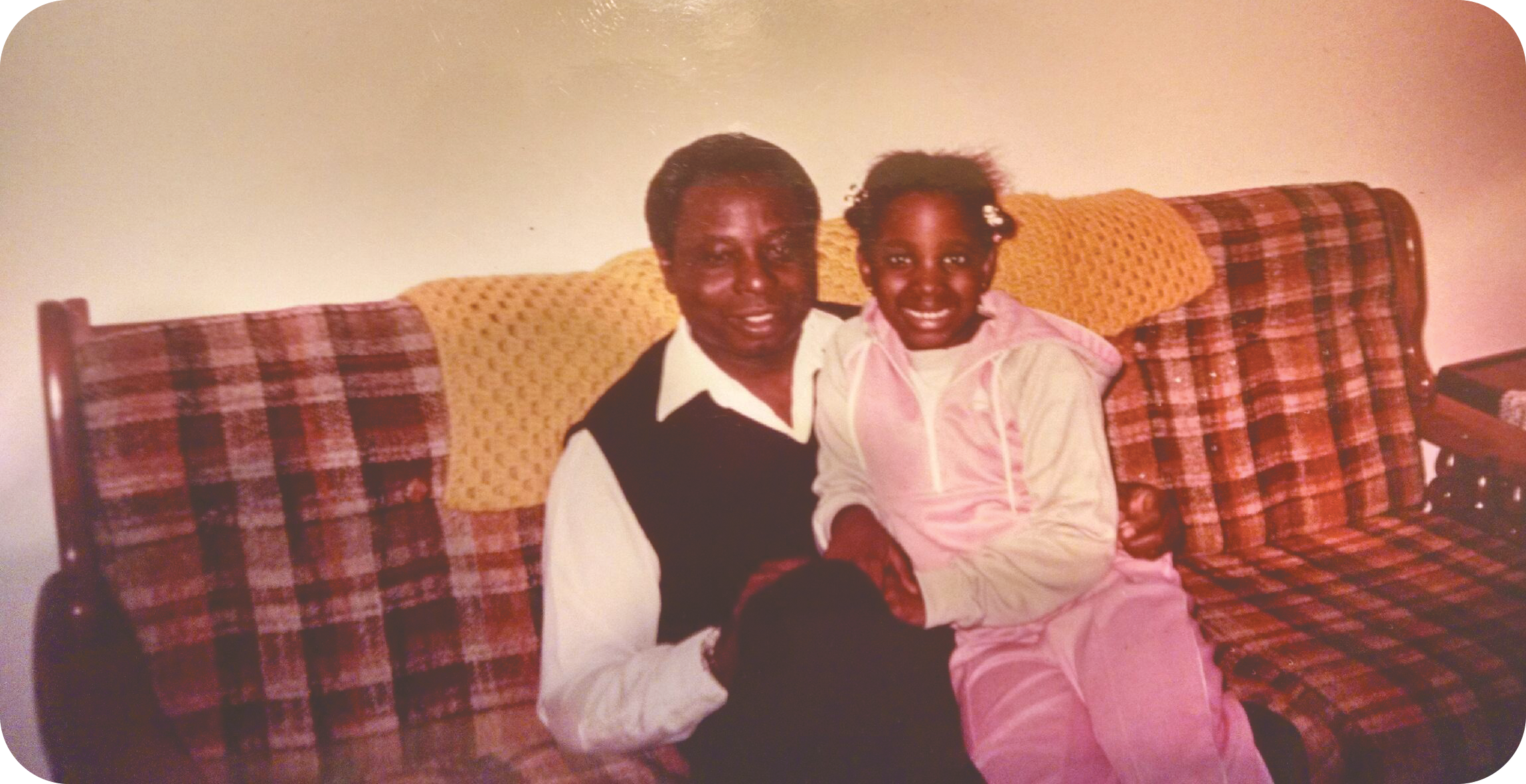 Dr. Nneka Sederstrom and her Father

'When my Father died and I got to be part of personally experiencing how a death should be, I got to live in the space of not complex grief, but normal grief. Our family was able to laugh, cry, visit his grave site, and share memories of him in a manner that wasn't tainted with images of suffering. All of these things can happen when you take the time to prepare as a family. This was that 'aha moment for me, where I knew how I could help other people. I experienced it first hand.'