Concierge vs Software & Services: Which One is Best for My Organization?
Written By:
Samantha Winters |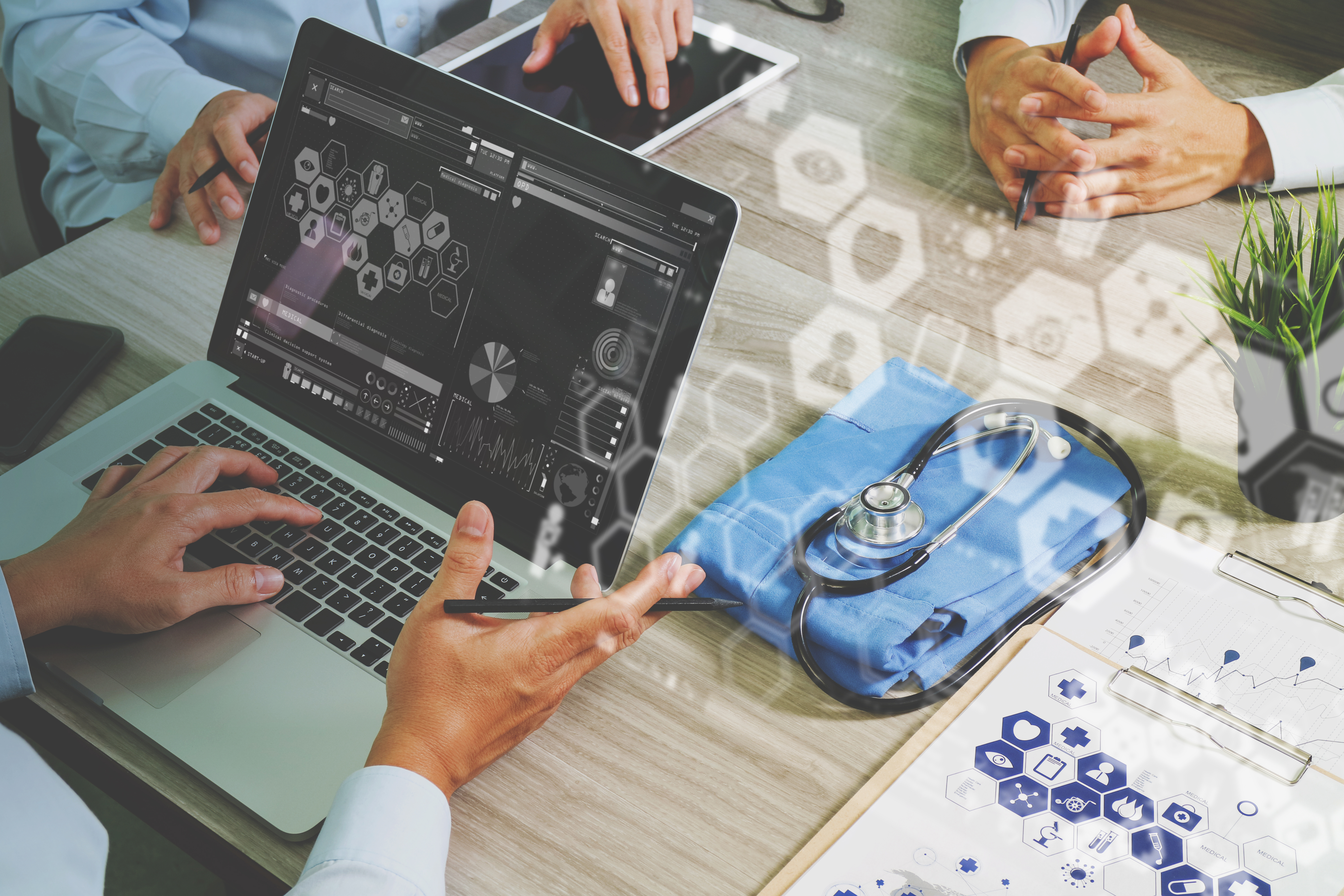 Concierge vs. Software
Remote second opinions and virtual care are in high demand after telehealth surged during COVID-19, with a report from McKinsey & Company indicating that telehealth use is 38 times higher than before the pandemic. As the pandemic enters its third year in 2022, healthcare organizations are weighing whether they should go with traditional concierge services or a combination of software and services to build and scale the second opinion programs that have sprung up since March 2020.

Concierge services offer hospitals a convenient way to attract patients looking for a second opinion, but since they rely on human capital, they also present a host of limitations. Using a combination of software and services allows programs to scale by automating processes, saving providers' time, and reducing costs.
Scaling Second Opinions with Software
It's a common misperception that internally managing second opinions is a heavy lift that requires significant investment. However, the right software does the opposite by automating repetitive tasks, streamlining processes, and providing functionality that make it easier to scale your program, including:
Expanding Reach & Global Recognition of Specialties
Automating initiation of consult

Providing a branded experience within the software

Enabling synchronous video consults
Saving Time, Improve Accuracy & Compliance
Empowering patients to self-serve through an online portal

Formalizing physician-to-physician consults

Streamlining electronic document acceptance

Automating data validation and collection of compliance forms
Leveraging Technology & Scale at Your Own Pace
Using any file type with advanced imaging solutions

Saving time with intelligent record parsing to organize

Working faster with real-time collaboration

Exclusive patent-pending video uploader

Produce professional second opinion reports

Integrate payment collection within the process
Unlike software that operates 24/7, concierge services are subject to human limitations, including mistakes, fluctuations in productivity, and needing time to eat, sleep, commute, and the like. Moreover, many software companies offer services to complement their software, still providing a human touch, but helping you to scale your second opinion program more strategically.
Combining software and services allows your practice to shift its focus from administration to doing what you do best – providing medical consultations to patients across a wide range of geographies. It also gives you more control over how patients learn about your program and how it's administered within your organization.
Considering Concierge Services
Still, some organizations opt for concierge services to gain access to an existing patient base, reduce their administration, and build brand awareness as they expand into specialty care.
That said, concierge businesses choose the institutions and physicians they guide patients toward, which means hospitals don't have much say or control over the process. As a result, organizations often compete against each other within the same referral pool.
It's worth noting that the concierge patient population, while somewhat growing, is considered limited in total growth potential. Prices for concierge services fall within a wide range, but often cost thousands of dollars per year. Most patients are unable or unwilling to pay that on top of existing medical bills.

There's significant demand for second opinion and specialty consults from non-concierge patients. Organizations with existing RSO programs, like Memorial Sloan Kettering, see patients from all over the globe reach out for their expertise on various oncology specialties daily. Software can help speed up and assist in the administration of these consults while enabling your program to scale.
Software vs. Concierge: Which One is Best for Me?
All in all, many institutions are taking a hybrid approach, where the software facilitates and automates much of the remote second opinion process while a trained professional oversees the entire process. This marries the benefits of automation and the 'human touch" to help organizations scale their programs at lower costs.