What is a Remote Second Opinion (RSO)?
Written By: Josh DeBartolo |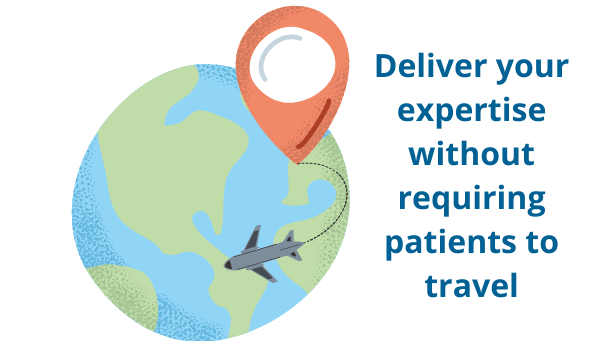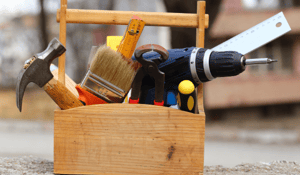 If you are like most practices, the words "virtual care" have become critical to your survival. With the changes the world has faced as a result of the COVID-19 pandemic, facilities that once relied exclusively on in-person treatment have been forced to explore ways to meet their patients' needs without always seeing them face-to-face. By 2021 and 2022, most practices have used telehealth software to enable a virtual meeting with a patient. These programs allow physicians to talk through simple issues with patients during a live video consultation. But what about complex cases, chronic issues, or complicated cancer diagnoses? What if your practice offers specialized care that requires an assessment of a patient's case history?

Basic telehealth tech does not typically have an answer for these questions as the systems lack a comprehensive method for aggregating and presenting health information, especially for records like test results and radiology scans. It's for these cases that your virtual care toolbox needs to include a method for Remote Second Opinions. But what is a Remote Second Opinion (RSO)?

Well, I'm glad you asked…
What is a Remote Second Opinion (RSO)?
Remote opinions, sometimes called an online second opinion, allows patients and existing doctors access to specialist consults for complex cases, while obviating the need for in-person encounters. Either a referring physician or a patient can request an RSO, depending on how your program is set up. Then, all patient records are aggregated onto the platform with a universal web uploader and are presented to specialists for assessment. Specialists or subspecialists then review the case and either confirm a previous diagnosis or recommend further testing or a new treatment plan. The referring provider or patient is then given a custom report based on the specialist's expert opinion after a comprehensive analysis of the case.

If you are a specialist or subspecialist, incorporating an RSO offering into your virtual care portfolio is a way to attract additional referring physicians and patients to your practice. As facilities look for ways to expand their reach beyond their immediate geography, an RSO program is one way to share your expertise with a broader audience. For instance, Children's Hospital Los Angeles recently went so far as to say that having an RSO office helps them better achieve their organization's mission of reaching as many children in need as possible by expanding their geographic footprint.
Learn from Children's Hospital Los Angeles why and how they started their remote second opinion program
If you are a general physician, partnering with organizations that offer virtual second opinions is a way to provide your patients access to specialized expertise that would otherwise be inaccessible. You can position yourself as an industry leader by embracing the role of connector as you facilitate access to world-class care with the click of a button. Historically, only people who had the means to physically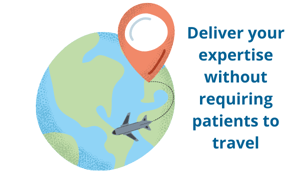 travel great distances to see an expert physician had access to this type of care. Today, however, technology eliminates these barriers. With the rapidly increasing adoption of telehealth, patients are actively seeking out experts now more than ever. In these cases, practices at the leading edge can lean into this trend by streamlining access for their patients and creating an optimal customer experience.
Why are Virtual Second Opinion Consultations Becoming More Important?
The Centers for Disease Control and Prevention (CDC) states on its website that, "Leveraging telemedicine whenever possible is the best way to protect patients and staff from COVID-19." Reducing unnecessary face-to-face encounters helps everyone, but no one more than those with underlying, chronic conditions. Remote Second Opinion programs are geared specifically toward these at-risk patients. A recent report put out by the Advisory Board says, "the most common populations who use RSOs include patients with complex or life-threatening conditions…" Patients with life-threatening conditions are also those most at risk of fatal consequences if COVID-19 is contracted. Providing vulnerable populations an avenue for receiving a second opinion online protects them from health risks presented by travel and increased face-to-face interactions.
Read the Advisory Board's article: Remote Second Opinions 101
Providing access to a medical second opinion online is a way to show that you care about your patients' health and safety during the pandemic, but if you have clinical expertise it may also make financial sense. As hospital revenues have taken a beating during the pandemic, many are looking for new revenue streams. Leveraging the brand and expertise of an established hospital or specialist can pay dividends by attracting patients from outside of the facility's typical geographic footprint. As these new patients pay for Remote Second Opinions, the facility is able to create new revenue from existing resources. Additionally, a percentage of patients who receive a second opinion from your practice inevitably will come to trust your expertise and may even travel to your facility to seek your expert care and treatment plan.
How do I Establish an Online Second Opinion Program?
We set out today to answer the question, "What is a Remote Second Opinion (RSO)?" However, if you are like most, you probably have reached the end of this article and have countless other questions. These questions likely center around what administrative resources you might need to set up and maintain a program, what is the best approach to data capture, how much should you charge, or even what services are you best suited to provide. In total you are probably asking yourself, "Is launching a Remote Second Opinion program right for me?"

Well, we've been around the block a few times and can help you answer that question. We've met countless practices at this crossroads and helped navigate a path forward.
"We had a really great partner in the Purview team to reimagine what we needed and to build something that's truly sustainable. And so, while I think the implementation of OSO (Online Second Opinion) would have happened no matter what, the way we imagined it functioning within our hospital definitely changed."

-Children's Hospital Los Angeles Innovation Consultant, Yael Kessler
If you are interested in determining if a Remote Second Opinion program is right for you, follow the link below and learn more about our consulting and assessment services.