---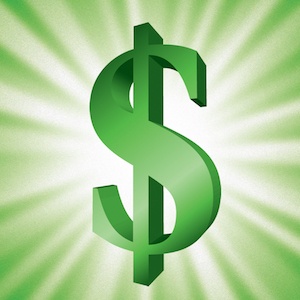 Most PACS have a maximum useful life of somewhere in the range of seven to ten years. If yours is nearing that age, you need to begin considering your budget for a new PACS. A PACS of the '00s vintage (2000-2009) likely was very expensive and static, meaning that it was available almost exclusively within the four walls of your facility and has a fixed amount of storage. You probably purchased the PACS from your modality vendor or from a company with a brand name that made you feel comfortable that your decision would be viewed as "smart." But since the time you purchased your PACS the world of digital medical imaging has changed!
So how much does a new PACS cost?
Well before we get to that, its first important that you understand what has changed and how a new PACS can both improve the efficiency of your practice as well as save you money.
Your Old PACS is a Technological Dinosaur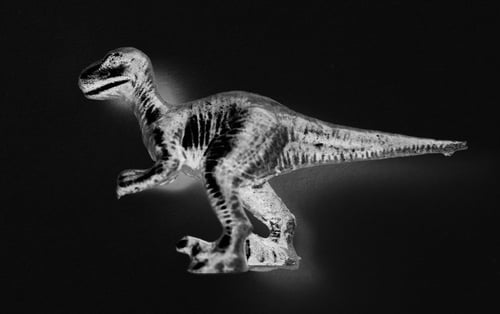 A lot has changed in the past decade. During that time the Cloud has become a trusted component of most modern computing infrastructures. The price of data storage has decreased drastically. The price of a terabyte of disk storage – roughly sufficient to store 10,000 MRI studies – cost somewhere in the range of $1,240 in 2006 but today that storage costs around $20. Computer monitors have flattened and resolution increased. New low-cost image viewing software that has the functions and features of the big boys has emerged breaking the $1,000 barrier.
What used to be considered a best practice was to buy a turnkey preconfigured PACS that you located on-site along with your other computing resources in your server closet. That PACS was somehow connected to your modalities (you probably didn't ask your IT staff how), was where you stored your digital images (a whole lot less storage real estate than you used to have for film), and you were able to view on your specifically dedicated radiological viewing station. You invested a whole lot of money to acquire your PACS (often six-digits). It had special radiological terminals. Many were still fat, heavy, cathode ray tube (like your old TV's) technology. You probably still pay for annual maintenance on that equipment (often five-digits). The system worked pretty well, until it filled up or your screens went dark. When it did you called someone for help. They told you they would have to increase the storage to accommodate the number and size of the imaging studies you were storing. Your screen would be replaced with a newer model and the overall refresh of your PACS would cost another boat-load of money (often high five-digits). You had no choice but to go along and make the investment.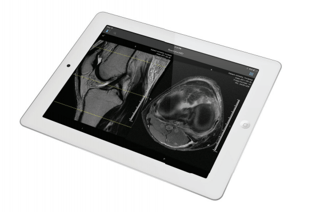 When the iPad came out, you called your vendor and asked them how you could use your tablet or even your smart phone to view images like some of your other colleagues. Your vendor told you that feature was coming soon, and then when it did, it was another large capital expense (five digits) to add that option. And then you found some of your colleagues sharing studies with their consulting or referring physicians and you called your vendor again, and asked it they had that function. Again, you got a similar delay and then request for your kids' inheritance to cause that to happen.
Then one day one of your physicians suggested that it would be really valuable if your EHR system could connect directly with your PACS and display images right along with your patients' medical records. This one stopped your PACS vendor cold in his tracks! Unless he also happened to be the same vendor for your EHR, the likely answer you got was: "it can't be done."
Everything Has Changed
The PACS of today is a completely different animal – highly evolved from its ancestor of the past. These on-site systems run on commonly available hardware, use off the shelf software, and can be configured to connect to just about any vendor's modalities. They are often cloud-based, enabling you the flexibility to access your studies from anywhere, at any time, on whatever compute equipment you happen to have available – your mother-in-law's PC browser, your iPad or Android smartphone. You can electronically share your patient studies with other specialists treating that patient or you can provide your patient with their own access. And, your PACS can seamlessly integrate with almost any brand EHR system as well.
Cloud based PACS are disaster proof – with multiple copies of your data stored in multiple geographic regions – usually separated by hundreds of miles to avoid wide spread catastrophes and even help prevent against ransomware attacks. And most modern PACS are vendor-neutral (or at least claim to be) meaning that if you decide to change vendors you can take your studies with you to the new vendor simply and inexpensively – no more vendor lock-in.
So How Much Does a New PACS Cost in This Next Generation?
The best news of all is that beyond the vastly improved flexibility and new technology, PACS systems are much cheaper than they once were. You should expect up-front costs to be an order of magnitude less and much more reasonable ongoing fees. If you choose to use the cloud, there may be a relatively small initial fee – then you only pay for what you use. It is often better to let the cloud vendor handle all the maintenance, the risk of technological obsolescence that used to limit the useful life of your system, and the IT headaches.
Pricing will likely vary based on several variables including size of practice, volume or studies, and specific integrations required. However as an example, an on-site PACS today for a practice generating 1,000 studies a month should cost less than $10,000 in total with something close to $2,000 in annual maintenance and support fees. That includes a high-resolution 5K retina display which likely has far more resolution than your existing screens. Add in a second monitor to make your viewing station two-headed. OsiriX MD or similar viewing software for Windows will work just fine for most subspecialists.
When figuring out the total cost of ownership of a PACS, we use the assumption of a five-year useful life for on-site hardware. With the proper care, they can last longer – especially the monitors. But at the end of that period you should figure in another similar capital investment. When you are figuring the cost of an on-site PACS you probably should add in the cost (in addition to the potential aggravation) of managing your own on-site IT help. If you assume you would be consuming 1/10 of an IT person for an onsite PACS at an annual salary of $85,000, you might want to include another $42,500 over the five year life of the system into your cost calculations. This percentage could obviously scale up based on the efficiency/inefficiency of the IT staff or PACS related demands on his or her time.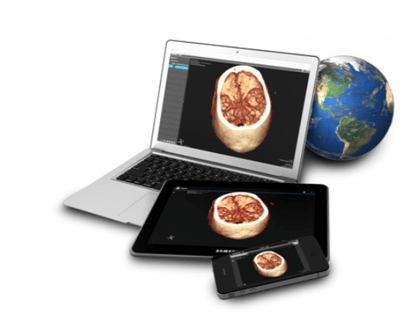 A cloud-based PACS for a similar study volume practice should cost a bit more than an on-site one – but you get more from it. Typically the price should be around $1,500 per month, which should include all of your costs other than perhaps initial setup and an internet capable viewing station or personal computer. The nice part about the cloud is that the burden is almost entirely on your vendor – there are few or no costs of refreshing your hardware and the local IT time requirement is limited. Five years of cloud and support for a practice of this size will cost about $90,000.
There is always the option for a hybrid model of the two as well. Depending upon the needs of your practice, you can select an on-site PACS to save some money or perhaps to feel more control over your studies and sprinkle in some cloud functionality by creating a temporary cloud to store, lets say, just your last 90 days of studies. These are the studies that are accessed the most. Enabling the flexible access of the could for just your most recent images can be a way to get the best of both worlds. The incremental cost of a temporary cloud should be a fraction of the monthly cloud cost – in the case of a 1,000 study per month practice in the example above, the monthly cost could be as low as $250.
With either a new generation on-site, a cloud PACS, or a hybrid of the two you should get all the benefits of enhanced access, flexibility, mobility, sharing, collaboration and do it at a fraction of the price you paid for your dinosaur.
This post was originally published on October 14, 2016.