Horos vs. Purview - What's the difference?
Written By: Samantha Ferguson |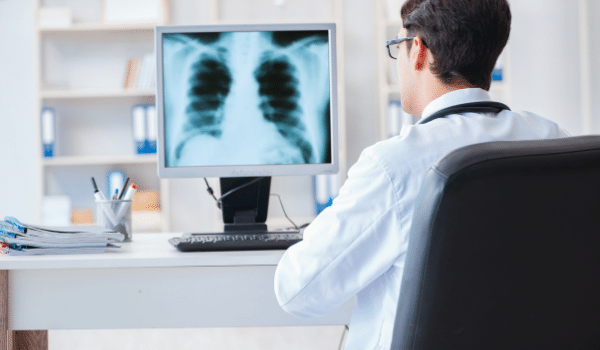 Horos is a rich medical image viewer, with advanced visualization settings that make it a formidable option for people looking to view medical images on their Mac computer. This free open-source software has features found in many high-priced commercial image viewers, making it attractive for many applications involving desktop viewing and investigating even the most complex DICOM studies quickly and efficiently.
If you use Horos today, you will find yourself in great company. The Horos Project has over half a million registered Horos users in almost every country around the world. Since it is free it plays an important role in the worldwide radiology market, in developing countries, in educational environments, and on physicians' desktops everywhere.
However, throughout your time using Horos you may have noticed mention of Purview, which may have sparked the question: What is the difference between Horos and Purview?
The Real Difference
Purview products were built for the professional imaging needs of radiologists, specialists, and veterinarians who need to do more than just view images. Purview offers features beyond what you will find with Horos such as cloud storage, structured reporting, and secure sharing which is perfect for a growing practice or anyone who needs to consult from anywhere.
Purview Image
Purview Image is an all-in-one solution designed for practices that are in a windows environment, need a web viewer, or want one place to go for all of your viewing, storing, sharing, and reporting needs. Its viewer is certified for diagnostic use in the US, the EU, and other jurisdictions. And, it works on any workstation or even a tablet or smartphone. Beyond storing and sharing of images, Purview has robust reporting features built-in that allows for seamless collaboration with referring physicians and has the capability to share reports and records immediately with anyone (including patients).
Purview Image is great for anyone who...
Needs cloud viewing capabilities
Prefers to work in a windows environment
Needs a viewer that is certified for primary diagnosis
Is Purview the Same as Horos?
Purview is also Horos' chief sponsor and curator. Purview dedicates time and resources to promoting and enhance Horos, ensuring it remains free and functional and provides paid training materials and support to users who need it.
And, Purview products and Horos can work seamlessly together in the same networked environment. What this means for Horos users, is they can continue to use their favorite Mac-based image viewer and get all the benefits of a Purview cloud-based installation.
Put Simply…
Purview products are fee-based products so it may not be right for everyone. However, it has the capability to bridge the gap between your Horos desktop and others who work on different types of computers or those who are not on the same local area network.
Similar to Horos, Purview Image is used globally. If you are looking for a partner to help you grow your practice, increase efficiency, and save you time and money look no further! Purview's extensive enterprise benefits can enable you to serve patients more efficiently and allow you to grow your practice.
Sign up for one of our weekly demos to learn more about Purview.