How to Collect a Complete Set of Patient Records Prior to a Consult
Written By:
Les Trachtman |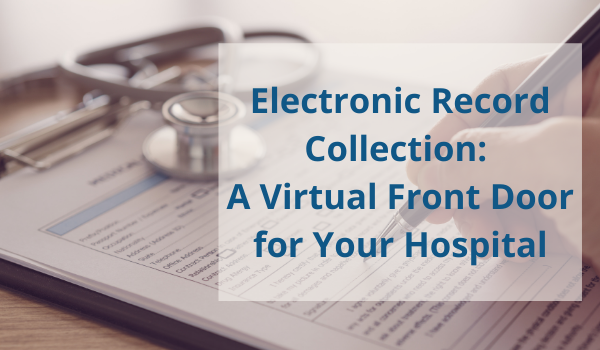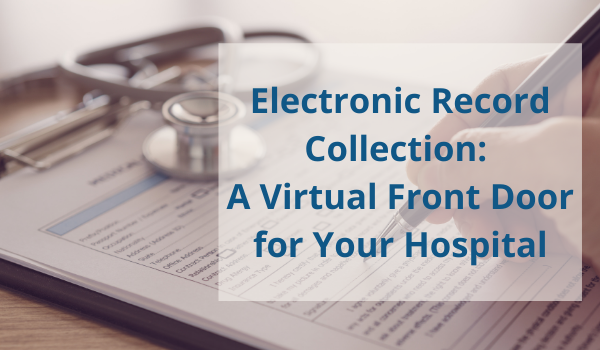 Most of the attention that telehealth has garnered over the past year has focused on using remote technology for synchronous virtual patient visits. During portions of 2020, these visits represented as much as 70% of all patient encounters.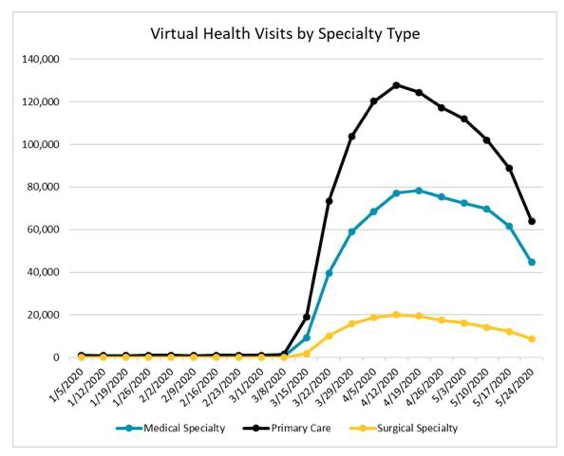 Source: Premier, Charlotte, NC
While the popularity of virtual patient visits has significantly decreased since its peak in the early part of last year, telehealth seems to be here to stay.
Preparing for Synchronous Encounters
Most telehealth encounters don't involve much more than a remote video conference between a doctor and a patient. These synchronous video chats are a great substitute for in-person doctor consults for a patient follow-up or for more rudimentary symptoms. But as Peggy Lee in her popular song from 1969 used to ask: "Is that all there is?"
For many specialists consulted for a more complex morbidity, a video chat often needs to be complemented and preceded by the delivery of a patient's prior records including test results, images, or electronic medical records from any other providers. Rather than just a live question and answer session with the patient, the physician can scrutinize these records prior to the patient encounter to ensure he or she understands the symptoms and prior diagnosis and is prepared to ask the right questions. This makes the patient telehealth visit much richer and more effective.
But getting prior medical records to a physician who does not to share the same patient electronic health record (EHR) system with the patient's other providers is often a difficult process. Getting these records remotely is a virtual pain in the neck.
Virtual Front Door
Innovative hospitals are embracing a virtual front door into their facilities to make their physicians' and administrative staff lives a bit easier. This electronic doorway makes obtaining copies of a patient's electronic health records a whole lot easier. By providing an invitation to the provider holding the patient's prior records, that doesn't require they do more than drag and drop the patient's electronic files, the process of requesting, mailing or faxing, and then uploading these records becomes a simple, seamless, and efficient process. This not only works to bridge the divide between incompatible Electronic Health Records systems (most EHRs are incompatible across institutions, even if they are the same brand), but also enables the diskless transfer of pathology and radiology images.
A process that used to take days or weeks (or sometimes longer) now, with willing participants, can be accomplished in minutes. No more expensive overnight couriers of copies or hard-to-read faxes that get lost or confused with the wrong patient. No more broken, lost or damaged CDs.
With a virtual front door, these records are ready and available for the specialist to review prior to a patient encounter. Sometimes a review of these records causes the physician to recommend against a scheduled in-person visit and avoid the patient's inconvenient travel. Sometimes the physician decides that the visit should be expedited. And sometimes, it just means the physician will be better prepared for the already scheduled appointment. Secondary or tertiary care hospitals can use this advance transfer of records to ensure that physical patient transfers are indeed warranted.
After the Encounter
Once the physician's review is completed, he or she may direct the records to become part of the patient's local electronic medical record. This may be done seamlessly once the hospital connects the virtual front door to its EHR, PACS or pathology systems via a set of connections established to route these records to the appropriate repository already existing at the hospital.
Taking the remote nature of telehealth to the next level by considering important asynchronous records transfer as an adjunct to synchronous video chats with the patient, will enhance the ability of the hospital to attract and treat a whole new category of patients.