Ready to Launch Your Second Opinion Program? What to Expect When Preparing for 'Go-Live'
Written By: Sonia Fantz |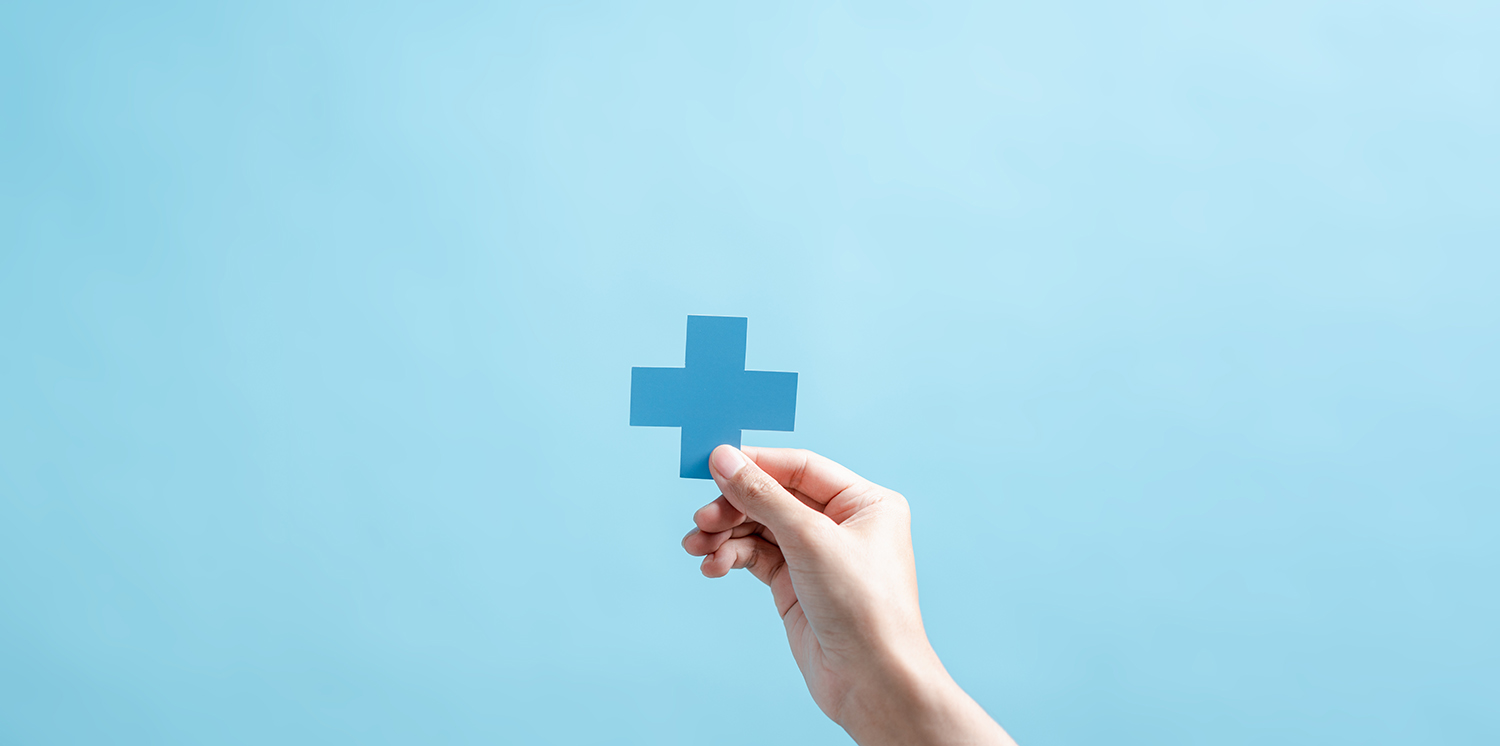 Congratulations! Your institution has considered the countless benefits of offering a Remote Second Opinion (RSO) program, such as improved patient access and increased geographic reach. Your team is undoubtedly ready to jump into planning out the best program for your patients and providers. While it can be easy and exciting to visualize your RSO program helping patients, the process of getting to your go-live date can feel overwhelming. Your team may be asking big-picture questions such as:
"How do I start a Remote Second Opinion program?"
"What stakeholders need to be involved in the RSO implementation process?"
"How long will the implementation of my RSO program take?"
Many important steps go into building your customized RSO program - such as naming your program, designing your workflows, marketing what your institution has to offer, establishing your desired integrations, and training your providers; all while ensuring the proper stakeholders are involved at every step. Purview understands how important each of these factors are to the success of your program, which is the reason behind our carefully designed implementation process. Consider this your handy Purview implementation overview, addressing your initial wonderings regarding timelines, expectations, and frequently asked questions. By the end of this summary, you and your team can take a deep breath, knowing that Purview is prepared to support you from implementation to go-live and beyond!

Your Purview Team
At the start of the implementation process, you will be assigned a dedicated Account Manager who will handle your RSO program from onboarding through go-live. This individual will manage your project's scope and schedule, track milestones and deliverables, and ensure that each step of our carefully defined implementation process is completed to your satisfaction.
In addition to your Account Manager, multiple other Purview departments will be involved with the implementation of your RSO program. Our highly trained technical team will be available to assist with establishing your unique instance of Expert View that is branded with your logo and working on your desired integrations, such as EHR and Single Sign-On (SSO). Purview's product team will attend implementation meetings as necessary to demonstrate the Expert View product, provide training, and collect meaningful feedback on our software.
Purview's marketing team will begin working closely with your marketing department early on to plan and design a seamless patient experience beginning to end. From the time the patient lands on your institute's website, initiates a consultation, receives their report, and even throughout the in-person follow-up process, Purview thoughtfully blends human touch and automation to optimize speed and quality. Our marketing team will help you craft messaging and campaigns to announce your program to affiliate networks, foundations, and future patient populations. Purview won't forget to market your program internally, arming your team with content and tools to engage your physicians and internal stakeholders as you lead up to go-live.
Lastly, Purview's team of 24/7 support technicians will always be available to work with patients, administrators, and physicians hands-on, or to help resolve any technical issues that arise. With such a comprehensive squad of experts at your fingertips, your program is set up for success.


Stakeholders
Understanding what departments will be involved in each phase of the implementation process is the key to getting your project started. While involvement will vary based on the chosen level of adaptive services, it is recommended that your team starts to identify the following stakeholders before your first meeting with Purview…
Project Manager/Project Sponsor: This individual will be the main point of contact for the duration of implementation, and will be in attendance for all meetings. The Project Manager will have a deep understanding of your Remote Second Opinion program's goals and priorities, helping to craft detailed workflows that meet the needs of your staff and patients. This individual will remain in frequent communication with the Purview team, helping to keep the project on schedule and tracking deliverables.
Program Coordinator(s): These individuals are often members of the department that will take over the day-to-day operations after your RSO program is launched, such as the National or Global Patient Services team. Project Coordinators are typically the administrators and RNs who will handle incoming cases through your Expert View instance. It is best for at least one Project Coordinator to attend each meeting, as they will be well-versed in the capabilities and needs of their department, and be able to provide valuable input to help establish the most appropriate program workflows.
Marketing: A member of your marketing or digital strategy team should be involved with planning and executing your RSO program. This individual will work closely with Purview's marketing department to help determine the program name and website strategy, ensure that the platform adheres to your brand standards, complete website integration tasks, and spread the word to your doctors, patients, and partner foundations to increase understanding and help drive case volume.
Information Technology: Identify a technical contact early in the implementation process to assist with website integration and complete all needed technical access reviews. This individual will also assist Purview's team with completing any desired integrations to your Expert View instance.
Legal: A member of your legal team should be well-versed in the goals of your RSO program and available to advise on institutional compliance during both prior to and throughout the implementation if questions arise. This individual will help with all matters related to legal and licensure, such as determining eligible geographies and approving patient agreements.
Billing: Your team should identify a contact from the correct billing department to handle invoices and ACH transfers.


Implementation Timeline
After identifying all relevant stakeholders, Purview will assist your team with setting a project schedule. The general timeline for an Expert View implementation is around 90 days - but this duration can vary drastically based on the unique needs and desires of your institution. Your Purview Account Manager will work with your team to set a realistic timeline that meets your goals. For example, perhaps you are starting an RSO program to improve throughput for your surgery programs. Purview can work with you to shorten the implementation timeline and organize medical records requests. Or, maybe you would prefer to take a staged approach that begins with launching a pilot department. In this case, Purview can help you launch your first division, assist in curating the ideal workflows for each subsequent division, and then roll out the RSO program more broadly across your organization at your chosen pace. The Purview team will treat your implementation with flexibility and care, taking the necessary steps to adhere to your vision while making recommendations based on the best practices our team has identified in the market.


Meeting Schedules
First, a Kick-Off meeting will be held to introduce stakeholders, discuss project goals, and set an implementation meeting schedule. Based on the outcomes of this meeting, Purview will create a designated Project Plan for your team, outlining the Statement of Work, timeline, and dependencies. Purview's implementation process is based on the PMP stages of Initiating, Planning, Executing, Monitoring and Controlling, and Closing.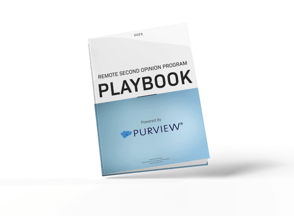 Throughout the implementation process, your team can expect to participate in hour-long weekly meetings with Purview. An agenda, based on the project's schedule and relevant action items, will be provided before each meeting. Detailed meeting notes will also be provided after each call to ensure all stakeholders understand their responsibilities. These meetings create open lines of communication between your organization and Purview, which leads to better outcomes for all. In these meetings, our teams will work together to create a comprehensive playbook that identifies the requirements for your program and the workflows that meet the needs of your divisions.


What to Expect After Go-Live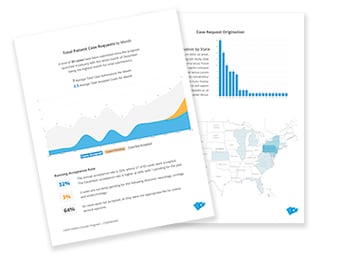 Purview's support for your staff and patients does not stop once your RSO program goes live. Your Account Manager will continue to monitor the success of your program far past implementation. Meetings become less frequent at this stage, often occurring biweekly or monthly, based on your case volume and administrative needs. During these check-ins, our teams will discuss relevant cases, re-structure any workflows that need adjusting, and collect relevant feedback on our software and services. Purview's marketing team provides monthly program performance reports, which includes a visual summary of program metrics, such as geographic reach, volume, conversion rates to in-person care, patient and physician satisfaction, and so on.
Purview's adaptive services allow for a great deal of flexibility in your program's division of labor. At any time, your institution may choose to leverage Purview's Case Administration Team to help manage your RSO program. Purview's highly trained case administrators are able to provide services such as patient intake, medical records aggregation, and case organization prior to expert review. The team is always available to assist with any case-specific issues that arise and will remain in frequent contact with your staff via the Expert View platform.
In addition to your Account Manager and Case Administration team, Purview's 24/7 support team is always here to help. Our dedicated support email and phone number will be made available to doctors and patients alike, to ensure that any technical issues are handled with the utmost care and urgency.


Looking Ahead
Here at Purview, we work with you to leverage the right combination of software and services, to provide the best patient experience, while optimizing throughput. Purview's Expert View software was built to be an effective, flexible, and straightforward RSO solution. The user-friendly interface, built-in DICOM viewer, digital pathology technology, and timeline tracking features provide an ideal environment for your staff and patients. In addition, Purview's dynamic team places planning, communication, and the ability to adapt to the ever-changing needs of patients and providers above all else. We look forward to partnering with your facility to implement your unique RSO program, bettering health outcomes and increasing accessibility to the expert care you provide.


Want to learn more?
Read 'Second Opinions 101,' written in collaboration between Purview and the Advisory Board
Check out Purview's Remote Second Opinion Maturity Model

Listen to Purview's Webinar
Delivering the Future of Healthcare - Do Remote Second Opinions Open New Doors?