Delivering the Future of Healthcare:

Do Remote Second Opinions Open New Doors?
During this webinar, panelists from Yale, Memorial Sloan Kettering, and the Cleveland Clinic discuss the challenges and rewards of starting and scaling a Remote Second Opinion program together with Purview. Topics such as navigating licensure, physician buy-in, measuring the success of a program, return on investment, and the impact on health equity are all on the table. Get first-hand insight from top institutions pioneering this approach. Watch a highlight...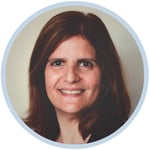 Nikki DeLucia, MHA
Director, Ambulatory Telehealth
YNHHS and Yale Medicine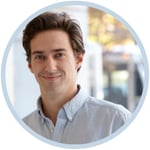 Cole Manship
Associate Director of Strategic Innovations
Memorial Sloan Kettering Cancer Center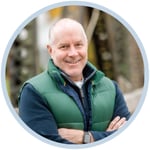 Peter A. Rasmussen, MD
Chief Clinical Officer
The Clinic by The Cleveland Clinic
International Second Opinion Programs can be the start to your online program for domestic patients. Panelists discuss how their institutions have approached serving an international patient population and how they have evolved to include domestic patients also at a distance. Panelists candidly discuss licensure challenges. Ready to skip to the full webinar?
In this clip, Cole Manship discusses how Memorial Sloan Kettering (MSK) actually first started with an international second opinion program, which later expanded to include domestic patients. Cole shares that MSK involves the patient's local treating physician. Nikki DeLucia describes how Yale Medicine uses asynchronous written opinions to help international patients first understand if they should travel for a procedure or treatment.
Dr. Rasmussen shares that the Cleveland Clinic also offers their program globally. He tells us that legal is involved in the licensure process, but also states candidly that many doctors are already providing consults informally and that 'lawyers should take a deep breath.'
Panelists go on to discuss the challenges of gaining internal buy-in, raising awareness for reimbursement and anecdotes showing just how much progress remote consults and second opinions have made in the past few years.
If you're interested in this topic, you might also like:
Want to know whether you're ready to launch your own program? Read the Advisory Board's Remote Second Opinion Maturity Model, written as a collaboration between Purview and the Advisory Board.

Want to learn more about how a second opinion program can generate more revenue for your organization? Read Dr. Christopher Schwart's recent article, Remote Second Opinions: A Cure for the C-suite Blues.