My Summer Internship Experience
Written By: Kiara Beckham |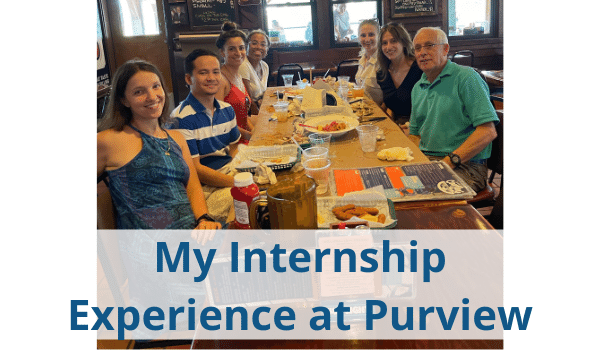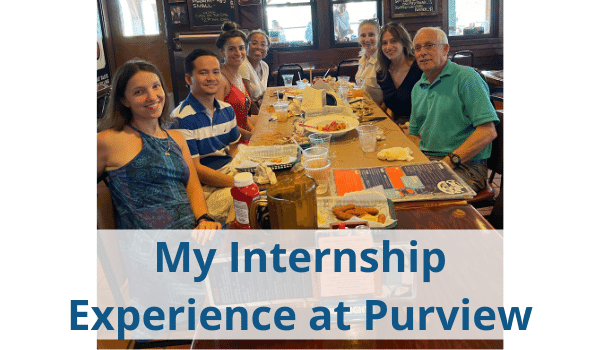 The summer going into senior year of college is generally considered to be a memorable one. For years the word summer meant a break from a full-time job as a student where many were able to enjoy the long, hot days outside or spending time with friends. Now at the cusp of a new chapter in my life summers are likely to look very different than what I am used to. Hopefully soon after graduation, I will be working somewhere truly making a difference in people's lives which is how I felt at my Purview summer internship experience. During my ten weeks, I was able to work with an amazing group of people and learn so much along the way.
Around the time of my arrival to Purview, the company was strategically planning to implement changes that help people across the globe receive the highest quality medical care no matter their location. At the beginning of my internship, I learned when it comes to cancer care the geographic location of a patient has a huge impact on the care they are able to receive. A newly diagnosed cancer patient in a non-rural area has greater access to cancer centers and specialists than someone in a rural area of the United States. At Purview, we knew we wanted to help, and we had to figure out the best way to do so.
As a company comprised of around thirty incredibly hard-working people, I was able to learn about the unique collaborative process of a smaller company. Once a week, I met with Claire Kelly, Madeline Kuon, Les Trachtman, and Josh DeBartolo to engage in productive, thoughtful conversations. Within our small group, we were free to share differing opinions and perspectives on how to achieve our main goal. From these conversations and the tasks that followed, I also gained a further appreciation for the creative process when it comes to developing something new within a company. I was able to learn about fleshing out new ideas, trial and error, and heading back to the drawing board if need be.
During my internship, I was also able to observe Purview begin to actively strive to better understand our customers and provide the answers to any questions customers may have about what Purview does and the healthcare technology community. This new mindset was inspired by the book They Ask You Answer by Marcus Sheridan and was the main focus during the summer for everyone at Purview.
Following this new mindset meant going against the industry standard and answering questions that take us out of our 'comfort zone', but kept us on the path of building trust with the community asking these questions. I was able to take part in helping Purview curate and create content where these questions would be answered. Watching this internal change around me was incredibly eye-opening and taught me an entirely new perspective about how to take on 'business norms'. I now see that just because everyone within the industry is doing something one way does not always mean that is the best option nor the most helpful to the customer.
My time at Purview was a wonderful way to spend my summer going into my senior year of college. From it, I was able to see how all the moving parts of a company come together in order to create solutions that help people from all over the world. I was also able to work closely with people from varying departments to develop strategies for a brand new solution. I look forward to taking all of the things I have learned during my time at Purview to wherever life takes me post-graduation.