Take Ownership of Your Health: Ask Your Doctor for Your Mammograms
Written By: Tilden Bowditch |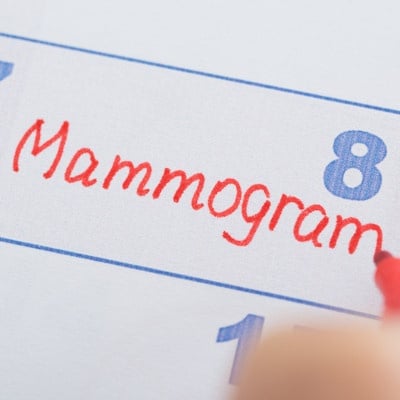 October marks the beginning of Breast Cancer Awareness Month. With one in eight women receiving a diagnosis in her lifetime (in the U.S.), there's a high chance this disease has impacted you, if not by your own experience, perhaps through a friend or relative's diagnosis. Early detection is the best way to stay ahead of this disease, and that involves taking ownership of your own health. Your first step is to ask for copies of your mammograms.
Regular mammograms are the best way to detect breast cancer at the earliest possible stage. A key factor in diagnosing breast cancer is comparing your mammogram to prior images to detect subtle changes. Asking your physician for a copy of your mammograms is the best way to ensure that prior image is always available.
You have a legal right to all of your medical records; only you can authorize their release (usually with a signed consent form) between hospitals or from a hospital to another provider. Your medical records include medical images, such as mammograms. These images are typically stored locally at the site where they were taken. Getting these images in a new location (should you relocate) or to a new physician (should you change your preferred physician) can be problematic if you don't have access to a copy yourself. Asking for a copy of each new mammogram at the time of your scan should become a habit.
Storing CDs or DVDs containing your images can become burdensome. Sometimes you simply forget where you stored them or sometimes this process results in unreadable media. The good news is that physicians are slowly, but surely, moving towards digital imaging and even providing patients with self-service access through an online portal. But until they do, find a safe place to store them so you will have them for your next visit.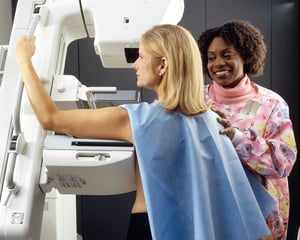 Next time you get a scan, ask your physician if they have a way for you to digitally access, store and share your mammograms. This provides immediate access to all of your images no matter where or when you need them, even if you forget to bring them to your next visit. With online access, you could simply login to your online account and immediately share the image with the physician or do so prior to your appointment to ensure it is there when your physician needs it.
If your doctor doesn't provide online access to mammograms, ask for it. You shouldn't have to struggle to keep track of your own mammograms or store dusty boxes of CDs in your closet. Today's technology enables you to have an easy, organized way to access and share your mammograms any time, on any device. If you're facing a diagnosis and want a second opinion, this self-service access can give you peace of mind knowing you can get your mammogram to the expert whenever you need it.
In summary:
Get regular mammograms (and conduct self-exams!) - Ask your doctor how often and when you should perform a self-exam and when you should get a mammogram. These two steps are key in early detection!
Ask your doctor for your mammograms - You never know when you'll need to quickly get a copy of your prior mammogram to your radiologist or oncologist for comparison. You'll be glad you're prepared!
If your doctor doesn't provide digital access to mammograms, ask for it!

- You can bring about the change you want to see. Ask your physician to provide this service for his or her patients. It will save you and your physicians an enormous amount of time and effort down the road.