Does Virtual Care Create a Better Experience for Patients?
Written By: Madeline Kuon |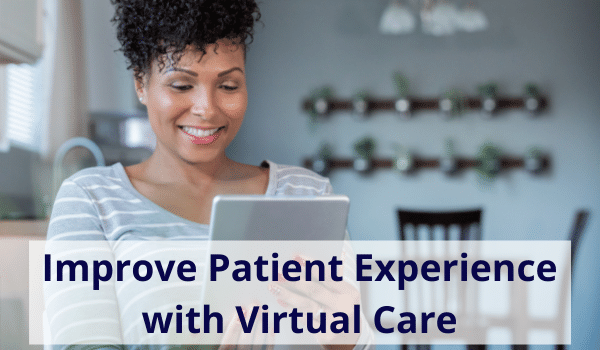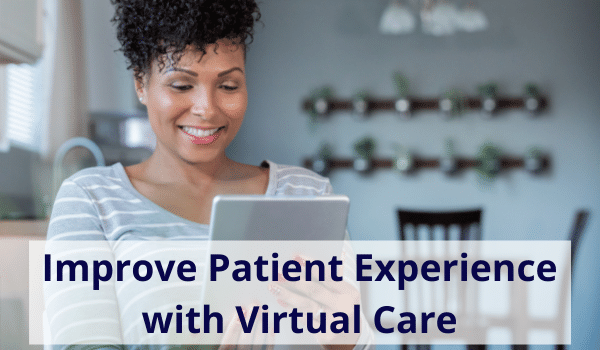 When considering new programs for your hospital, it is important to prioritize improving the patient experience. There are a lot of initiatives that could achieve this goal, but leveraging the right technology to deliver care to patients regardless of their geographic location is an initiative that can not only increase your current patient satisfaction but also attract new patients to your organization.
Investing in a virtual care program that can serve patients wherever they are is a great way to empower your patients and provide them the best care possible. With the right technology and services partner, your patients can experience an innovative way to receive care from the physicians at your organization. By providing patients with a platform that easily communicates their questions and concerns to their physicians, hospitals can rest easy knowing their patients are content with their care.
Below, we have listed 6 ways in which the right partner can create a patient-centered journey that ultimately improves the overall patient experience.
6 Ways Healthcare Technology Creates a Better Patient Experience
1. From Anywhere
A virtual platform allows patients to request a consult from experts at your hospital and review the progress from anywhere, at any time. A web-based solution can be accessed from any computer, phone, or tablet that has an internet connection and gives patients access to their entire medical records, including their images.
By using a technology that is built for virtual consults, patients are not limited by their geography when it comes time to upload records, submit questions, receive or share results, or update any information at any point.
2. At Any Time
Requesting and waiting for an expert to review a medical case can be a difficult and worrying time for a patient. A quality web-based solution allows patients to go into their accounts whenever it is convenient for them. Patients can go in and update their information, or check the status of their case review whenever they want to. 24/7 access does not limit the patient to a hospitals' operating hours.
3. Collect & Share Medical Records
One aspect of requesting virtual care that can be a burden on the patients is the aggregation of their prior records and delivering them to the expert reviewing their case. Making these records easier to gather and upload with virtual care technology not only saves the patient time and headache but also means the clinical team has quicker access to information. Especially when dealing with a life-threatening diagnosis, the speed at which a clinical team can receive the patient records can drastically decrease the dreaded wait time for patients.
4. Make payments easily
Virtual consults are generally paid for out-of-pocket by the patient. Having technology with a built-in payment platform can provide your patients one location to find their itemized billing. Instead of having to go through the billing department and managing different bills from different times, the patient can pay in one centralized location.
5. Open lines of communication
Patients that seek a consult for a complex diagnosis are often dealing with a lot of uncertainty. Understanding what is happening with their case after it is sent out for an expert's review can provide invaluable peace of mind. Giving patients the ability to type in their questions and requests, and share additional information they want the doctor reviewing their case to know can lead the patient to feel cared for and understood. This also gives the patient a sense of control over the story that their doctor receives about their medical history, which is crucial to providing patient-centered care.
6. Easy to Share Reporting
Lastly, the technology solution that facilitates your online second opinions should have a user-friendly reporting feature that is easy for the physicians to use and the patients to understand. These patients are anxiously awaiting the results of this report so delivering it as soon as possible is imperative to increase satisfaction. Patients should receive their report electronically as soon as it is ready and be able to access it on their electronic device of choice. Lastly, sharing and downloading the report should be effortless for them to collaborate with their original diagnosing physician.
Patient-centered care is a majorly important part of the strategy for many hospitals and providers right now and keeping patients happy is of utmost importance. The ability to leverage technology to support patients and providers to make their lives better is the most efficient way to build sustainable and well-received patient-centered programs within your organization.