Remote Second Opinions: An Important Tool in Your Virtual Care Toolbox
Written By: Samantha Ferguson |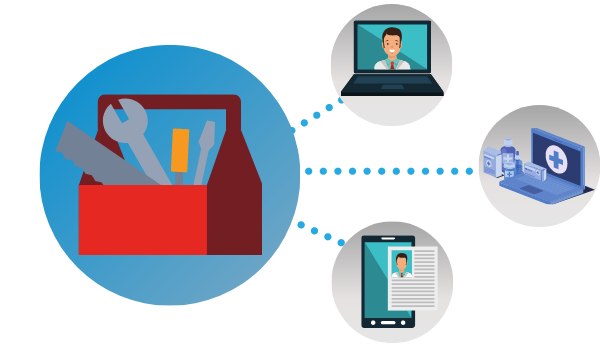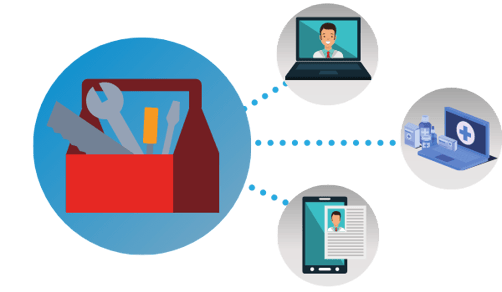 Covid-19's Impact on Virtual Care
Hospital innovation teams have a lot on their plates right now. Covid-19 has impacted the healthcare industry in a myriad of ways and has catapulted telehealth to new heights. While there are many aspects to virtual care that are important to organizations right now, remote second opinions are the tool that are uniquely positioned to support patients with complex cases that may not reside close to your facility.

In our recent webinar, we spoke with Yael Kessler, Innovation Consultant for Children's Hospital Los Angeles about their initiatives in employing an Online Second Opinion Program. She has been a part of the Innovation Studio at CHLA since March and has seen firsthand the importance of virtual care as a direct result of the COVID-19 pandemic. In particular, remote or online second opinions have pushed their way to the forefront in terms of priority to ensure that Children's Hospital Los Angeles can continue to service patients who are in need of their expertise, but may not be able to travel.
Watch the full webinar or download the transcript here.
Especially in cases of oncology, where patient cases can often be complex, the trend toward virtual care could make a lasting impact on the way patients receive medical advice. In Advisory Board's 2019 Cancer Patient Experience Survey, 52% of respondents ranked "doctor who specializes in my particular cancer" as the most important factor in choosing where to go for care. But, what does this mean for a patient in Arizona when the doctor who specializes in their cancer practices in New York? "Remote consults and telehealth can be a helpful, safe solution to provide care for cancer patients during the pandemic—and is expected to be a lasting and essential part of caregiving moving forward" according to The Advisory Board.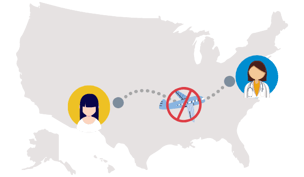 The Time to Start is Now
Children's Hospital Los Angeles was uniquely positioned to seize this opportunity in a timely manner. Prior to the pandemic, their team spent time identifying the background needs and landscape assessments to ensure there would be demand for this type of virtual care.
"We wanted to ensure that that we're not creating a need, but there is a need that exists and that we're filling that need" Yael commented. "Initially what we were building was going to be what we called the 'gravy service', it was going to be something extra on top of all the amazing programs and in-person care that we have at CHLA. Then Covid-19 happened and the world of virtual care completely exploded. So online second opinions went from being a 'gravy' program to being a central program that we can look at as part of our toolbox of virtual care offerings."
Children's Hospital Los Angeles is certainly a forward-thinking and innovative in the virtual care space, but it is not too late for you to apply what they learned to your own organization. Important things to consider before launching your program include buy-in from participating physicians, technology and resources needed to support your RSO program investment, administrative capacity and your specific target demographic for this program. One thing is for certain, virtual care is only going to expand and it is important to start researching programs to support your patient's evolving needs.