Deliver Patient Access to Medical Images Without Using CDs

Written By:
Purview |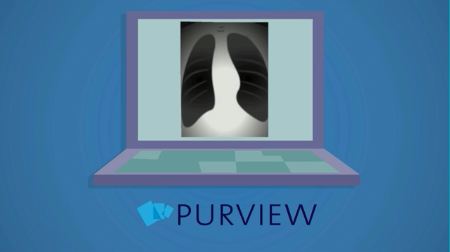 Savvy patients are demanding access to their medical information. They know that capturing this information at the point of treatment will save them time and aggravation should they need it in the future. This is more comprehensive than a simple collection of their medical history. They want copies of their radiology reports, pathology reports, diagnoses, prescriptions, electronic health records, and, of course, their medical imaging.
Your delivery of this information will impact your patients' satisfaction, as well as your budget. How are you delivering your patients images today, and how can you improve this process? We have an answer for you.
How would you feel if it took you six months to get a copy of your own medical records? Though completely unacceptable, this experience is not unfamiliar to many patients. Considering that most individuals and organizations have high-speed internet access, why hasn't it become commonplace to share and access medical information via the internet? Patients would prefer this method, foregoing CDs and paper copies, yet only a minority of healthcare providers offer it.
In a 2018 research study conducted by Yale University School of Medicine, only three of the 80 hospitals studied utilized an online patient portal to deliver copies of medical images to their patients. CD delivery still prevailed as the primary method, despite being an almost obsolete form of storage that's no longer readily accessible by most computers. Not to mention, CD delivery is expensive! The study reported that patients at these hospitals paid anywhere from $0 to $75 for a single CD, while online access was free of charge. We know that many organizations cover the costs of the CD, providing them for free to the patient. Think about how many thousands of dollars this costs your organization over the course of a year.
Patient satisfaction is important
"In order for patients to be engaged and informed participants in their care, they should be offered copies of their imaging studies in formats that they can easily view, transport, and share," the Yale study authors wrote. CDs are certainly not the easiest method for anyone, patient or provider alike. Why don't providers offer online access to imaging?
Some providers fear that if their patients have access to their medical images, they'll try to self-diagnose and end up frantically calling the provider's office. However, an article by Diagnostic Imaging dispels this misconception, and brings to light the reality that delivering access to patient imagining is a win for everyone involved.
The article highlights several examples including Dr. Steven Mendelsohn, president and medical director of Zwanger-Pesiri Radiology in Long Island, NY, who began offering online patient access to imaging at his radiology practice in 2012 and hasn't seen any influx of frantic patient calls. "If I estimate one to two calls per week per radiologist, I may be overestimating it," Mendelsohn said.
What better way to engage patients than by sharing with them a copy of their medical images and their reports? A Harris Interactive Poll showed that 65% of patients polled said they were interested in online access to clinical data. For meaningful use and accountable care organizations, it's all about patient satisfaction. Sharing more information with patients easily and instantly can only lead to higher levels of satisfaction considering the increasing demand in health record access.
Good for patients and the business
Patients are anxious enough waiting for their results to come back. Why make them wait any longer? Satisfied patients will be happier if they can access their information as soon as it's ready on Friday rather than waiting the entire weekend, increasingly becoming more stressed as the days pass.
It's also an added convenience to the patient, as well. Providing online access to imaging alleviates the burden on the patient to keep track of the CDs containing their medical images. These can become lost, forgotten or damaged over time, which doesn't help anyone when the time comes where the images are needed. The convenience of accessing images and reports from any device or web-browser eliminates stress for the patient, and delivers a meaningful service, especially when the patient has an urgent need for medical attention.
With the cost per CD around $25 and the cost for online access between $0 and $7, it's clear which is a more cost-savings option for providers. Replacing your CD delivery, which involves cost of goods, labor and shipping, with a web-based patient portal will save thousands of dollars for your practice each year. Like CDs, providers may implement a nominal patient fee to cover the cost of the services rendered for producing copies of their medical images. With a patient portal, you can implement this small fee to cover the software costs completely. HIPAA allows providers to set this fee at $6.50 as a flat-rate, "safe harbor" fee keeping things as simple as possible for you. Depending on how many CDs you burn each year, you could save as much as $50,000 by eliminating this practice and implement an online patient portal. In fact, over time, this method has the possibility of creating a small amount of revenue for your practice once the software cost is paid off.
Easy, seamless implementation
The benefits are clear and patient demand is increasing for better access. According to an Accenture study the majority of U.S. consumers polled believe they should have full access to their electronic medical records.
So how do you get started today?
You're probably thinking that you will have to replace and implement a brand new system. Before you go searching for a replacement, consider a simple extension of your current resources.
Purview provides patient access by connecting your existing central PACS or modalities to the cloud. Purview's Patient Access integrates seamlessly with your current environment to extend secure, private access so each patient can view and share their own images from any device with an internet browser, including smartphones, tablets, laptops or desktops. You can easily add patient access without disrupting your practice or interrupting care delivery. In turn, your patients will leave your office with a personal login in hand and be able to share their images with a referring physician at the touch of a button.
Want to learn more about how to deliver patient access with Purview?
Request a free, personalized demonstration
Editor's note: This article was originally published on March 24, 2016, and has been updated to include more timely and relevant information.