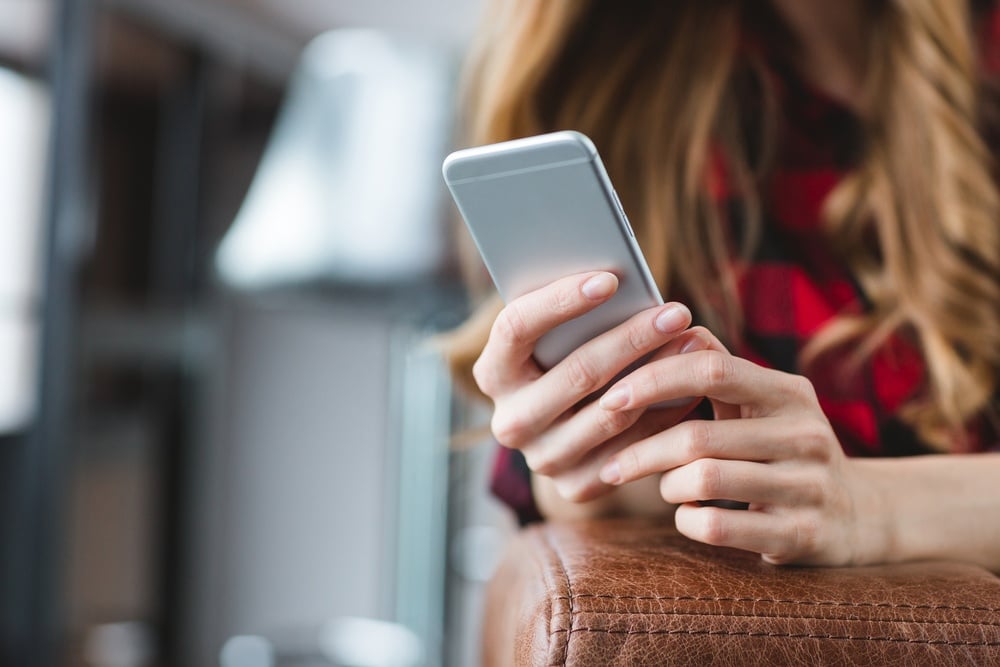 Yes and no. It all depends on your business' infrastructure. If you are using a local onsite PACS solution for the management of your patient's medical imaging, chances are that you will not be able to access those records remotely from your mobile phone or tablet. However, if you are using a Cloud based solution or if you are considering transitioning to one, here's how you most certainly can access your patient's imaging on your mobile devices…
Move Away From On-Site
It should be no surprise that on-site solutions restrict you to where and how you can access your patient's medical imaging. For instance, if you are using a Hospital PACS you are probably looking at a solution that will only allow you to access images from local viewings stations within the hospital premises. That means to do a read and make a diagnosis, you have to be available and present at the building. On-site solutions also pose the greatest risk to your business - permanent data loss. On-site solutions are not redundant. They do not offer you the ability to que up your data at various locations. So, if your business is victim to a robbery, fire, or any other man made or natural disaster, you are looking at permanent data loss and possible lawsuits ahead.
So long story short, if you are using a local on-site solution, you cannot access your patient's images and records remotely from a mobile device. However, you probably have bigger problems than that considering you do not have a viable backup plan.
Adopt The Cloud
If you use a smart phone, you already are using the Cloud to access your email and store your personal photos. So, if you trust the Cloud with your personal data perhaps you could trust it with your professional data as well?
The Cloud offers you long term security. You can rest assured that your images will always be available...so long as they were actually uploaded to the Cloud in the first place. However, if you are reading this, you want to know about mobile access, and that is something the Cloud can do very easily. While you do have to make sure that your vendor's product is approved for mobile access, it is something that can be made available to you in a snap. Do note that not all viewers are made equal. Viewers have to go through a lengthy and rigorous process to become compliant with local jurisdictions. So, just because your viewer is approved on a browser, it might not be approved for diagnostic view on a tablet or mobile phone. If you have just began your search for a compliant solution offering mobile access and viewing options, look into ViVA.
Aside from mobile access to diagnostically approved images, the Cloud offers numerous other benefits. Such as:
Long Term Storage - The Cloud is not a physical hard drive. Similar to how your iCloud account can store images from 10 years ago, a Cloud based medical imaging solution works the same way. Plus, it is layered with secure channels making it the perfect compliant fortress for your patient's protected health information.
Sharing - This solution allows you to go paperless and CD-less. Share patient images with a referring physician, specialist, or even the patients themselves through secure channels.
Access - Since you are not tied to a physical location like with an on-site solution, with the Cloud, you can access your images anytime anywhere so long as you have a solid internet connection. If another physician has shared images with you, those too can be accessed anywhere at any time. In order to view the images, all you need are the correct credentials.
Final Thought
Your on-site solution will fall short every time when compared to a Cloud based solution for medical imaging management. The Cloud allows you to view and access your patient's imaging through your browser. So before opening it up on your mobile device, check with your vendor to see if their platform is approved for diagnostic viewing on your smartphone and tablet. To take advantage of all the other benefits the Cloud can offer, contact us today for a complimentary consultation!