Is There A Mobile App To Access Patient Medical Imaging?
Written By: Tilden Bowditch |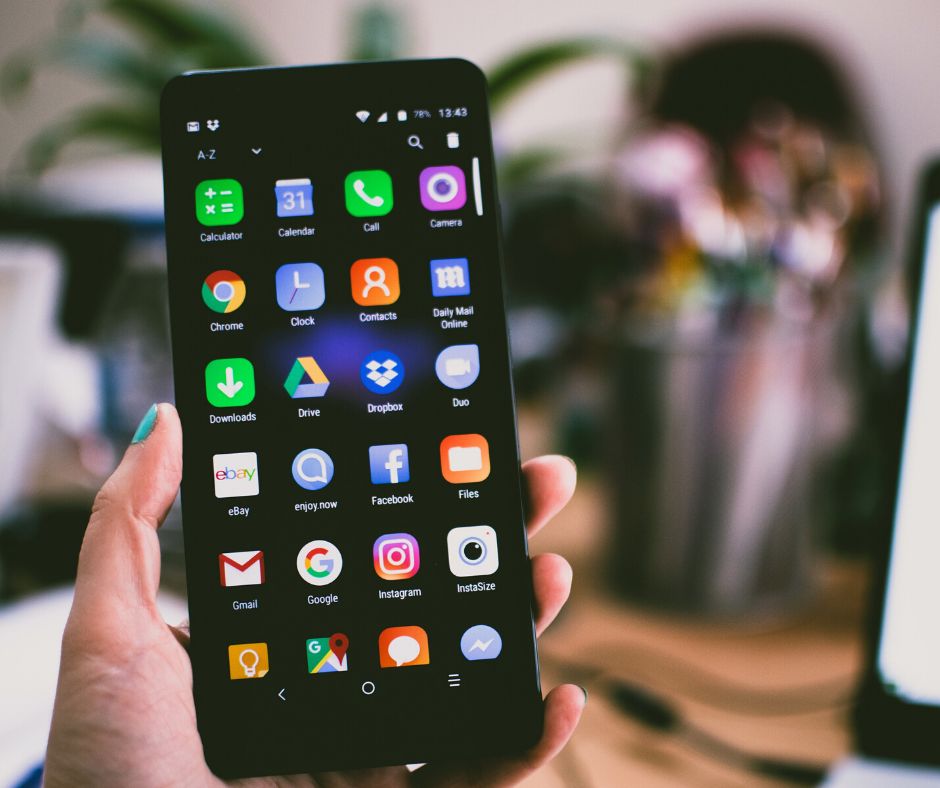 The short answer: YES! Health apps are increasingly becoming an integral part of healthcare, and luckily medical imaging is no exception. Today, patients use apps for everything from tracking their nutrition and exercise to making sure they take their medication on time. Now they can also easily access and share their medical images from the Patient Access app on their smartphones and tablets!
Providers find that image sharing can be more affordable, less cumbersome and more efficient overall for their practice and their patients when they utilize digital access to imaging, as opposed to the archaic

method of using CD delivery. Their patients, both young and old, also appreciate the ease of this modern approach. They no longer have to worry about keeping track of a CD or remembering to bring it to their appointment; instead, they'll always have access to their imaging whenever they need it via their smartphone.
How Do Patients Use the App?
In addition to logging into Patient Access through an internet browser, your patients will have the option to download the app for a faster, more direct way to login to their account. It's available in both the Apple App Store and the Google Play store.
With Purview's Patient Access app, patients don't have to remember a URL or search through their emails to find their login link. Instead, they simply open the app, login with their access code, last name and date of birth, and they're in!
Your patients can then view their medical images on their phone or share them by simply clicking "share" and choose between email, text, WhatsApp, etc. These options are especially useful for patients who may not have an email address (for example, some older patients may not have an email address that they use regularly) or who need to share the image with someone who doesn't have an email address.
It's important to specify: whichever option they choose, they will be sharing a secure link to the cloud-based image, rather than the image itself. Once the recipient clicks the link, they will have to enter the same credentials (patient access code, last name and date of birth) in order to view the image. This maintains the security of the patient's protected health information (PHI), as required by HIPAA.
What About My Older Patients?
Most of your patients are already familiar with managing aspects of their daily life from their smartphones, from calling an Uber to online banking for example. An app to view and share their x-rays will fit in seamlessly. While it's currently still the novel exception to the rule, this delivery method will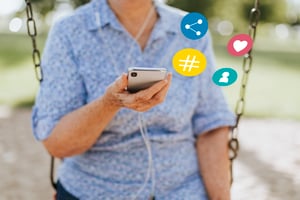 eventually be the norm for all imaging practices.
Physicians who worry about introducing an app to their older patients may be surprised to know that seniors are increasingly embracing a digital lifestyle. A recent study from the Pew Research Center found that among seniors ages 65 and above, about 91% owned a cell phone. Of those seniors, 53% used a smartphone, meaning the chances that your older patients use a smartphone are pretty high.
Older patients are more accustomed to using their smartphones than many physicians realize. Having their imaging on an app can be especially useful for patients who may be more prone to forgetting. They no longer have to remember to bring their CD with them, keep track of storing them, or locating the correct disc.
An Easy, Inexpensive Delivery Method
Honestly, we are still shocked when we hear that imaging centers rely on CDs to deliver medical imaging to patients. This method is not only expensive and inefficient, it's also problematic. Most modern computers don't even have a disc drive so most patients can't do anything with the CD except pass it on to their referring physician or specialist and hope they have a disc drive (spoiler alert: not all do). Of course, that depends on the patient remembering to bring the CD to the appointment and the CD isn't scratched or misplaced. We've even heard of patients receiving the wrong CD with another patient's images – talk about a terrible HIPAA violation.
Offering your patients easy online access - both through the Patient Access online portal and the app - is a win-win for everyone. Your patients never have to worry again about keeping track of their CDs or bringing the right disc to their appointment. With the app or online access, they can even share their images in advance of their appointment!
Ultimately, this delivery method will save your practice time and money. You can even include a small, one-time fee per study for patients to access their images, covering the cost of this service completely. In the end, it's much less than you (or your patients) will ever spend on CD delivery and certainly worth the ease and efficiency of having anywhere, any time access to medical images.
The Patient Access app is available for both Apple (in Apple's app store) and android devices (in the Google play store). The patients' provider must be a Purview client to have an account for mobile access to imaging.
Want to learn more? Click here to request a free, personalized demo. You can also email us at sales@purview.net or call +1 (800) 501-1537, Ext. 2

This post was originally published on April 6, 2018. It has been updated for relevance and accuracy.