How are providers using Purview's Telehealth services during coronavirus?

Written By:
Kai Rivera |

Hi, I'm Kai Rivera, Project & Implementation Specialist at Purview.
Last week we shared with you the free of charge services and products Purview is offering to help during the COVID-19 pandemic. Our goal is electronic Access, Collaboration and Sharing of medical records wherever necessary for any person or organization who may need it.
Now, we want to highlight a few organizations who have taken us up on this offer, in order to continue to provide care to their communities:
In the United States, Neurosurgical Consultants of South Florida have started using Purview Image to send medical records directly to the cloud by providing a link to a web-based DICOM uploader that allows patients to securely upload their images stored on CDs. Remote uploading reduces the time spent uploading images from patient CDs and eliminates the need for patients and physicians travel to the office to simply drop off or pick up the discs.
"I definitely think having the ability to upload the CDs or the diagnostic studies into the system for the physicians will help tremendously with time management. They will not have to come to the office to pick up the films anymore. We can upload it to them directly which will save a huge amount of time. I really think it's going to help a lot."

Robin Maceiras

Practice Administrator, Neurosurgical Consultants of South Florida

Delray Beach, Florida, USA
For The VSCAN, a veterinary neurology and imaging practice based out of Ottawa, Canada, the COVID-19 crisis made sharing and collaborating on cases between their community of referring physicians "really, really difficult."
Clients and physicians are encouraged to limit visits to the clinic as much as possible to follow social distancing guidelines. As a result, clients and physicians are not able to review the images together at the clinic and the doctors who work from home do not have access to the clinic network to view images. They now use Purview Image to receive, view and share images remotely during the crisis.
"Using Purview and finding about this service that they're providing is really going to benefit us a lot. We will be able to connect with everyone, share these studies and provide a better service for our clients, for our referring doctors and for all of our patients who are still sick and still hurting and need our help at this time."

Kevin Stevens, ARRT, RT, R, MR

Imaging Technologist, the VSCAN

Ottawa, Ontario, Canada
Purview is committed to supporting those on the front lines by offering these Telehealth services and solutions free of charge.
If you, or an organization you know, may be wondering what services could help them stay afloat and provide their patients essential care during coronavirus, please reach out to us at experts@purview.net and we can help figure out whether any of our services can help.
The first service we created is free of charge Electronic Medical Image Sharing.
This service aims to minimize direct contact between patients and physicians and reduce the burden on already overwhelmed healthcare systems by sharing medical images electronically.
This may be used by patients to share studies with physicians, by physicians to share studies with patients, or even with physicians sharing studies with other physicians.
We are now also offering providers a solution to enable them to avoid burning CDs for patients.
Hospitals and imaging centers can use Patient Access to share images with patients without in-person visits, eliminating the need to burn and deliver CDs to patients. Patients can instead access images on a mobile phone app.
Finally, we are offering our core product, Purview Image, a Cloud-Based Remote Diagnosis Solution.
This product enables radiologists and sub-specialists to remotely perform medical imaging reads on images that are sent directly from their modalities to the cloud, share studies and create and share reports.
Contact us at Purview if you have any questions or if you want to learn whether one of our services could help you during this pandemic.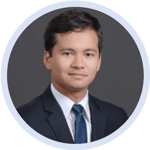 Kai Rivera
Project and Implementation Specialist