Should I Hire an Administrator for Remote Second Opinions (RSOs)?
Written By: Claire Kelly |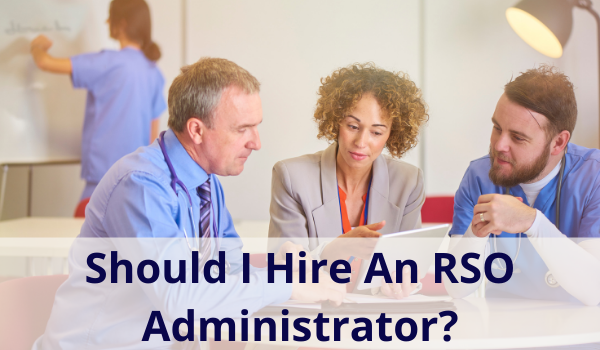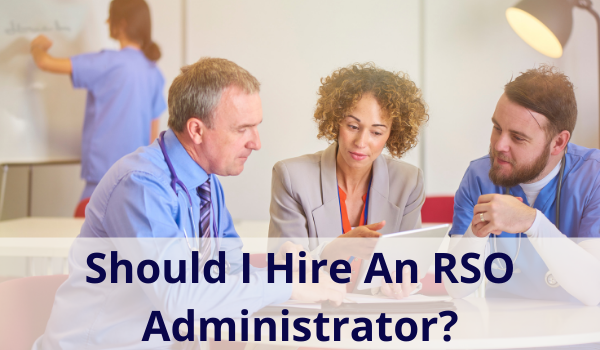 As I am sure you know, your staff are an essential component of your healthcare organization. They bring comfort to your patients, efficiency to your process, and growth to your business as a whole, enabling you to reach more patients in increasingly innovative and life changing ways. So when you are setting up a remote second opinion service, you need to consider how to hire (or choose from within your existing staff) the right team. Since you are here, you likely are wondering what kind of staff do you need to offer remote second opinions, and more specifically, should you hire a dedicated administrator for your remote second opinion program?
The administrative requirements of your remote second opinion program is going to depend on the type of remote consults you are offering, and what model you choose for that service. In this blog, I am going to break down the different factors that affect the administrative lift of your service, which will ultimately dictate your staffing requirements. For the sake of clarity, I will be using Remote Second Opinions (RSOs) in this blog post, but online second opinions (OSOs) and other remote consult services will have similar requirements and considerations.
Remote second opinions in healthcare refer to a service in which a specialist or another physician reviews a patient's healthcare diagnosis and/or treatment options remotely. Remote second opinions differ mainly by the type of health information that is being reviewed. The number and type of experts required can also influence the type of remote second opinion. Of course, these factors will also dictate your staffing needs. For example, more complex cases that require extensive consolidation of various types of records require a larger administrative lift to get your physicians all the information they need.
Radiology-only RSOs
In some second opinion services, particularly those often done by imaging centers, a single DICOM medical image is sent to the provider. The DICOM image is shared it with a radiologist who then provides their medical opinion on the image. These require less administration, for a number of reasons. Below are three considerations and recommendations for a provider looking to do Radiology-only RSOs.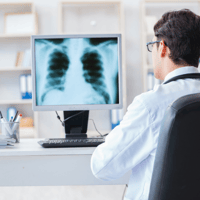 Customer Service
Radiology second opinions often come from referrals from other providers or physicians, rather than from patients directly. In this case, your staff may be working less or not at all with the patient directly. While you may need a designated person to oversee the service requests, that person can often be found from within existing staff.
Promotion and Marketing
This is a clearly defined service that has obvious benefit, making it easy to market, promote and facilitate. For some providers whose RSOs come from physician-to-physician referrals, online promotion may not even be necessary. Many physicians or practices offering radiology-only RSOs do not hire additional staff for promotion and marketing they simply share this effort through their own provider networks.
Learn how Littrell Radiology has grown their chiropractic
radiology institution through their timely and quality service
Program Facilitation
Collecting and handling medical images efficiently requires a DICOM or universal record management system that enables electronic access and sharing of those images, as well as staff that are comfortable implementing and managing that system. However, without a DICOM management system, your staffing needs will be much higher, as you manage the manual request, collection, and mailing of records.
For radiology-only RSOs, you only need minimal staffing to promote and facilitate this service, compared to other types of RSOs. The administrative needs will be as follows:
Speciality RSOs
The most common specialty remote second opinion refers to those in specialty healthcare that often deals with complex medical cases, such as oncology. In this case, a patient will seek a second opinion on their diagnosis or treatment plan, and will seek out the top doctor within that specialty regardless of their geography. However, this more robust service requires more administration than a radiology-only RSO, for a number of reasons.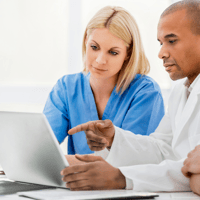 Customer Service
Specialty remote second opinions are often a patient-driven request. A patient will either seek the remote second opinion themselves or in tandem with their primary physician. As a result, any successful RSO program will require staff who are comfortable working with patients and their families. This requires compassion, clinical intuition and schedule flexibility particularly when working with patients who may be in other time zones. Patients seeking your expertise can live around the country or the world, and there may be different considerations for each of them. For this reason, we recommend having a dedicated RSO coordinator who is a point-of-contact for the patient and their families. If you choose not to hire additional staff to fill this role you may need to consider a concierge or service company.
Learn how Children's Hospital Los Angeles launched
their RSO program in our free webinar
Promotion and Marketing
Particularly if you are offering RSOs to patients directly, you will need to have a consistent and strong online presence. As a patient-driven service, your online presence must make it clear that this is an option for patients who are seeking out your experts specifically. The staff member handing the promotion of this service must be intimately familiar with legal, technological, and financial considerations of the program so that they can appropriately promote it online and otherwise.
Program Facilitation
RSOs in speciality care such as oncology require the consolidation of many different types of records. A system designed to handle all those types of records, not just DICOM (like a PACS) or medical records (like most EHRs) can vastly simplify and expedite this process, reducing the administrative burden. That said, even with a system capable of requesting and receiving all medical records, a records management system could never replace the importance of the relationship your staff should build with the patients and their families as they navigate their complex medical diagnosis.
Interested in getting started with Remote Second Opinions but aren't sure where to start? Click the image below to get started with a custom assessment plan that will outline a plan for your organization specifically.
Or contact us to learn about Purview Services in which we can relieve some of your administrative burden while you get up and running with your new RSO offering.