Littrell Radiology provides timely chiropractic radiological reads
Written By: Samantha Ferguson |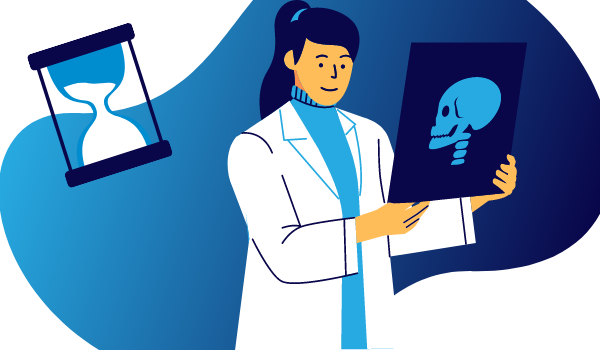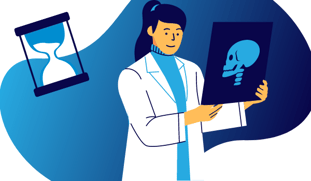 Littrell Radiology is a chiropractic radiology practice based in Wilton, Iowa that
provides timely and detailed radiological interpretation services for physicians and their patients across the country. Tracey Littrell, the proprietor, has built strong relationships within the tight-knit community of chiropractic care while still dedicating time to teaching at Palmer College of Chiropractic for the past 20 years. Dr. Littrell enjoys teaching while her years in the classroom has enabled her to maintain lasting connections with her chiropractic students, many of whom end up requesting consults from her once they've established their own practices.
Dr. Littrell has extensive training beyond the chiropractic doctoral program. She holds several certifications well beyond the standard for her industry, including Diplomate of the International Academy of Neuromusculoskeletal Medicine (DIANM), and Diplomate of the American Chiropractic Board of Radiology (DACBR). The DACBR certificate is held by fewer than 350 people in the U.S. and requires an extensive residency and successful completion of 2 board examinations.
As an expert in her field, she often receives requests for tricky radiological reads that require her years of experience. Sometimes, stat reads are also requested. "Chiropractors are portal of entry physicians with the potential for emergencies. Fractures discovered in chiropractic offices are more common than might be expected. Although chiropractic offices aren't emergency rooms, sometimes patients seek out care for symptoms they don't yet know are potential emergencies," Tracey explains. These instances, while less common, prove that urgency is important to ensuring the timely care of the injured. An important differentiator for Dr. Littrell is the quick turn-around she strives to provide to all of the practices she serves. Immediately receiving high-quality images from physicians affords Tracey the opportunity to address and interpret concerns in a timely fashion.
As a consulting chiropractic radiologist who services physicians and patients across the country, Tracey understood the importance of technology but felt overwhelmed by the IT aspect of implementing a PACS system. In order to receive and interpret images from practices nationwide, she needed a solution that would be both HIPAA compliant and would enable timely responsiveness to her clients. Recalling the days of sending film X rays through the mail, she knew there had to be a better solution available.
[Read the blog: Is DropBox HIPAA Compliant for Medical Imaging?]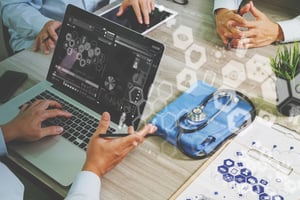 When searching for a solution, Dr. Littrell thought her practice was too small to partner with a vendor that would provide online image viewing and storage software. "I am a small company, it's just me serving my clients and I really can't afford to invest tens of thousands of dollars in my own PACS system. I thought I was too small to be well served by a company like Purview. But, it turns out I was happily wrong about that." Having the ability to effortlessly receive electronically delivered images from anyone, anywhere instantly has been instrumental to the success of her business.
Tracey Littrell has done an excellent job of differentiating her practice with her extensive education, experience, and responsiveness. The physicians and patients she serves appreciate her dedication to the timely interpretation of radiology reviews. Partnering with Purview has allowed her to focus on what she does best, serving her partner physicians and patients across the country without having to worry about the IT details. "Purview is not just my IT solution. With their quick responsiveness to requests and courteous interactions with my clients, Purview is integral in helping me build relationships with new clients and in maintaining customer satisfaction with my current clients."
Purview is proud to call Littrell Radiology a partner and looks forward to supporting Tracey and her practice's continued growth and success.