The Evolution of Radiology

Written By:
Purview |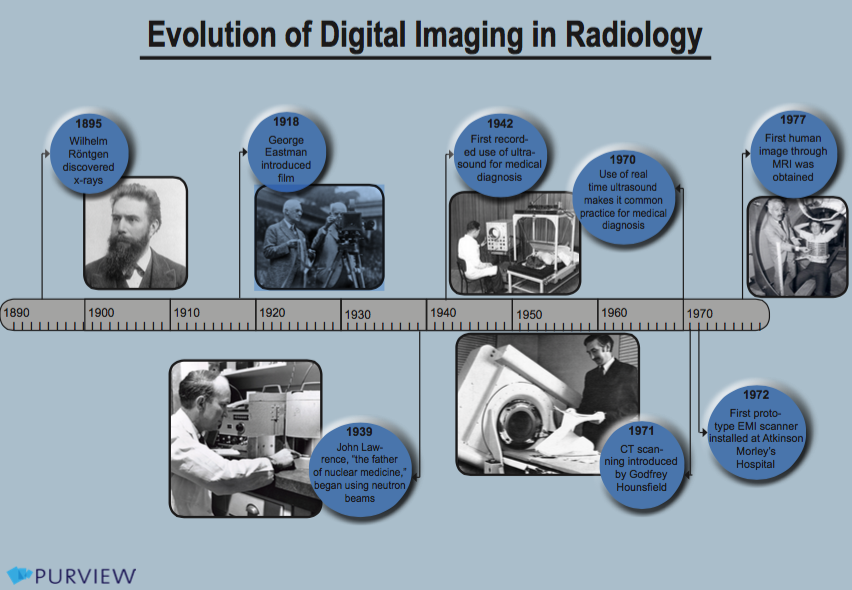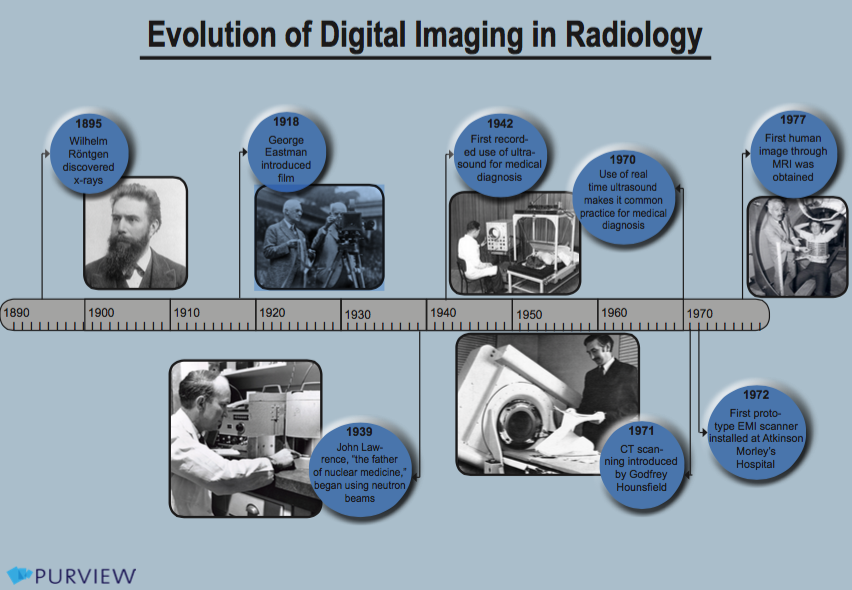 See how radiology has evolved since its founding in 1895
---
The history of radiology began with the need for more information: gathering internal images for delivering better patient care. German physicist, Wilhelm Conrad Röentgen, discovered what he called a "new kind of ray" in 1895, and the way medical care professionals understood and treated their patients was forever changed. Further developments in the field of radiology have been to enhance this comprehensive medical image and have resulted in ultrasounds, CTs, and MRIs.
But why should the evolution stop there?
Now that medical imaging is digital, we can achieve patient care better than ever. Image viewing is a faster, less cumbersome process than ever before, making it easier to get the full picture of a patient and provide better care. Yet, there is still a need for a more complete patient profile.
Continue the evolution by connecting patient records and medical images
Leveraging platforms of both digital images and patient information creates streamlined, accessible information and comprehensive patient profiles. Check out this timeline to see the beginning of radiology, how it has evolved, and where it is going.