Can I Attract New Patients with Second Opinions?
Written By: Josh DeBartolo |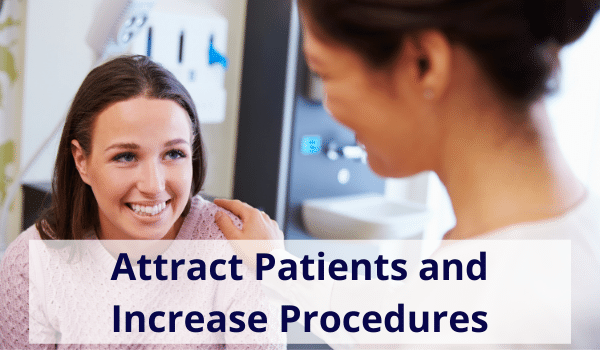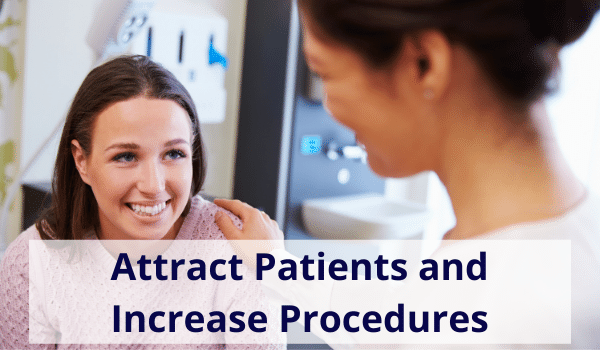 Over the last few years, more and more research has been coming out showing the value to patients of receiving a second opinion for rare or complex diagnoses. In a now well-known study, 88% of patients referred to the Mayo Clinic's General Internal Medicine Division by outside physician assistants, nurse practitioners, and physicians from primary care practices received a new or refined diagnosis. Another study found that diagnostic errors affect 1 in 20 adults in the United States, representing a possible 12 million patients each year receiving a misdiagnosis. Still another study showed that receiving a second opinion improved the diagnostic error rate from over 50% to 26% in the model used.
With these clear data points in mind showing the value of a second opinion, many hospitals are asking the next logical question, "Can I Attract New Patients and Increase Procedures with Second Opinions?"
The short answer to this question is yes and is supported by an Advisory Board study which found that 53% of cancer patients who were referred into a second opinion clinic at a large healthcare system in the state of Ohio became patients of that system within 15 months.
To dig into this question a little deeper, let's look at the second opinion market in more detail.
Second Opinion Market
The Medical Second Opinion Market is expected to hit $9.7 billion by 2027, growing at an annualized rate of 15.8 percent. This means that more patients than ever before are expected to seek second opinions in the coming years. Interestingly though, in 2010 Gallup ran a poll as part of its annual Health and Healthcare Survey in which 70 percent of respondents stated that they were confident in the accuracy of their doctor's advice and didn't feel the need to check or do their own research to confirm.
Source: Gallup https://news.gallup.com/poll/4708/healthcare-system.aspx
This number ballooned to 85 percent expressing confidence among respondents over 65 years old, precisely the demographic most at risk of receiving a complex diagnosis that could benefit from a second opinion.
Source: National Cancer Institute https://www.cancer.gov/about-cancer/causes-prevention/risk/age
While more recent Gallup poll information is not available to see if opinions have shifted since the survey was performed, it begs the question of if the second opinion market could actually grow much faster than projected by focusing on patient education. If patients knew that research is now showing decisive proof that primary diagnoses are often wrong when it comes to complex conditions, would patients be more open to seeking a second opinion?
Some might. However, others still struggle with the power dynamics of pursuing a second opinion as they don't want to offend their primary doctor. We have seen this in practice among the patients we serve, with some even asking if it is legal to seek a second opinion. On the flip side, some practices frown on second opinions as a "collegial taboo" inevitably making it more difficult for patients to seek other opinions. Additionally, providers may shy away from the second opinion space due to litigation fears around the idea that a change in diagnosis could open up the primary provider to a malpractice claim if the second opinion uncovers a misdiagnosis.
Savvy practices, however, will be able to use this information to their advantage to attract new patients to their facilities by not just offering a second opinion program, but also by educating prospective patients on both the value of receiving a second opinion as well as empowering them to seek one out. Practices that publicly acknowledge that complex cases can have multiple interpretations and that multiple reviews are better than one will win the day.
I recently went into a specialist who ultimately stated that he did not believe I needed surgery for an injury. What struck me was that at the end of the appointment he said, "I make a living performing surgeries and I don't believe you need a surgery at this stage, but please seek out a second opinion if you would like another review and come back to me with their findings." This put my mind at ease that this doctor actually cared that I received a correct diagnosis and actually gave me more confidence in his practice.
Attracting New Patients and Procedures through Second Opinions
While the Advisory Board study showed that 53 percent of referrals to a second opinion clinic became patients within 15 months, these results will vary based on the state of your facility's current reputation and expertise.
Attracting new patients and procedures to your facility starts with asking yourself the following questions:
Does your brand already stand out?
Do you have regional, national or international expertise in one or more subspecialties?

Would you prefer to outsource the second opinion administration process?

Is a second or virtual opinion service going to be a core offering for your organization?
Is maximizing the potential revenue for offering second or virtual opinions important?
Does your hospital receive referrals from other hospitals with whom you are partnered for your particular subspecialties?
The answers to these questions will help establish a baseline for the potential return on investment for your second opinion program. Even if you can't achieve the 53 percent new patient rate seen with the Ohio healthcare system, adding just a few procedures a month can make a second opinion program well worthwhile.
Purview has helped many practices determine if launching a second opinion program is right for them. If you aren't sure if you can attract new patients and increase procedures with Second Opinions, start by downloading the Second Opinion maturity model below. Once you've completed it, let us know and we'd be happy to go through your results with you and help you make the right call.