Attracting International Second Opinion Patients
Written By:
Les Trachtman |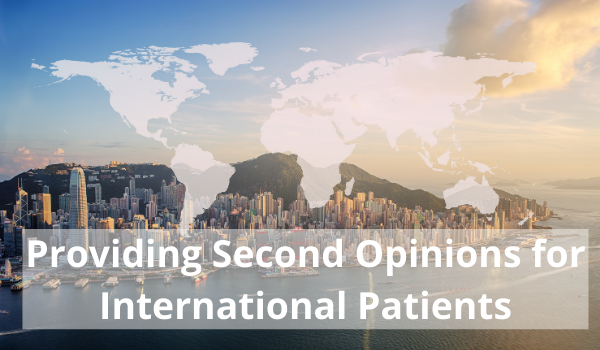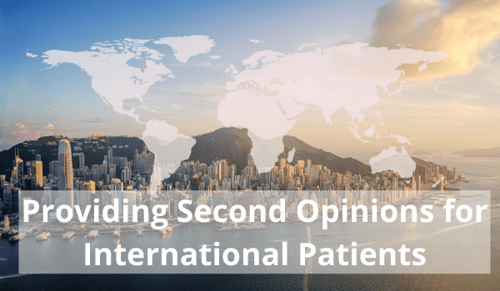 Although much international travel has been curtailed due to the pandemic, healthcare organizations are still finding a ready audience with prospective patients abroad. Without in-person visits, delivering medical care to patients can be challenging. However, remote second or expert opinions can overcome these geographic inconveniences without sacrificing great medical care.
If you haven't considered this audience for your services, this might be an opportune time to start. Other diseases, besides COVID-19, haven't waned during the pandemic. However, patients have been much less likely to seek diagnosis and treatment due to their hesitancy to travel, even locally.
If you have a scarce or unique subspecialty, there likely are patients that could benefit from seeing you for a second opinion, especially remotely!
Overcoming International Barriers
In order to provide a remote second opinion, gathering all the relevant patient information is important. In the past these documents and disks had to be mailed to a remote specialist. However, that often introduced undue delays and was frustrating for both the doctor and patient. Most patients don't retain all their own medical records, leaving them instead to the care and storage of their treating physicians.
Collecting these records can be problematic even for patient's local doctor's visits. However, there now are easier ways that lend themselves to remote diagnosis whether they are abroad or just down the road.
What is that better way?
With a new breed of electronic data collection, both your patient as well as his or her providers, wherever they may be found, can quickly easily and inexpensively transfer these records to any location that is connected to the internet. It's as easy as having an email address. And don't worry, all the data is secure and confidential.
[Free Webinar] Learn how CHLA got started offering remote second opinions
You Don't Have to be Technically Adept to Send or Receive Records from Your Patients Abroad
Since most medical practices now use electronic health records (EHR) systems, the text records are simple to capture. Simply exporting that data to a .pdf or CCDA format will suffice. For DICOM and pathology scans that are already digitized, having access to the files or discs with these images will enable you to also transfer these. There is no need to package up these materials for expensive overseas shipment or even to restart the dusty old fax machine.
The "upload" process is equally easy. There are systems where all you need to do is drag and drop these files into a location that is depicted on a browser screen on your computer and the files are automatically transferred. A good system will keep both the sender and the receiver informed of the files progress and successful transfer.
But, I Need to Talk with My Patient
While you may not be able to see your patient face to face, a video chat will usually suffice to ensure there is clear communication between the doctor and patient. A good remote expert or second opinion system, has an integrated, secure video chat that makes it easy to engage face to face albeit, electronically. These sessions may even be recorded in the event the physician needs to review the patient's complaints or requests.
Compiling and Responding to a Patient Case
Case materials often come from multiple locations. Patients may inform you of the various locations for their records. You or your patient should be able to prompt those providers to deliver the records you requests. And, although your patient's information may be widely distributed in many locations (or even other countries), when you receive the records, they should all be automatically correlated in a single case. From there, you should be able to view and consult the entire set of patient records, making your work a bit simpler and ensuring it is complete.
Issuing an Opinion
Issuing your expert opinion is then just a matter of doing what you do best. Consulting the prior medical records, asking additional questions of the patient, talking with his or her prior physicians and perhaps even consulting with your own colleagues. A good expert opinion system should have an integrated reporting system that enables you to quickly generate a very professional looking report, including your own biography and credentials, along with your expert diagnosis.
Remote physicians, whether doing this work internationally or just across town, often involve a patient's local physician in the final consult. This bridges any gaps in legal credentialing requirements and informs the local physician in the event that prescriptions or local treatment is required.
In a world where many patients have delayed their own healthcare, providing your expertise remotely abroad can be just the prescription that many of these patients need but have been reluctant to seek.