The Last Mile in Health Care
Written By: Tilden Bowditch |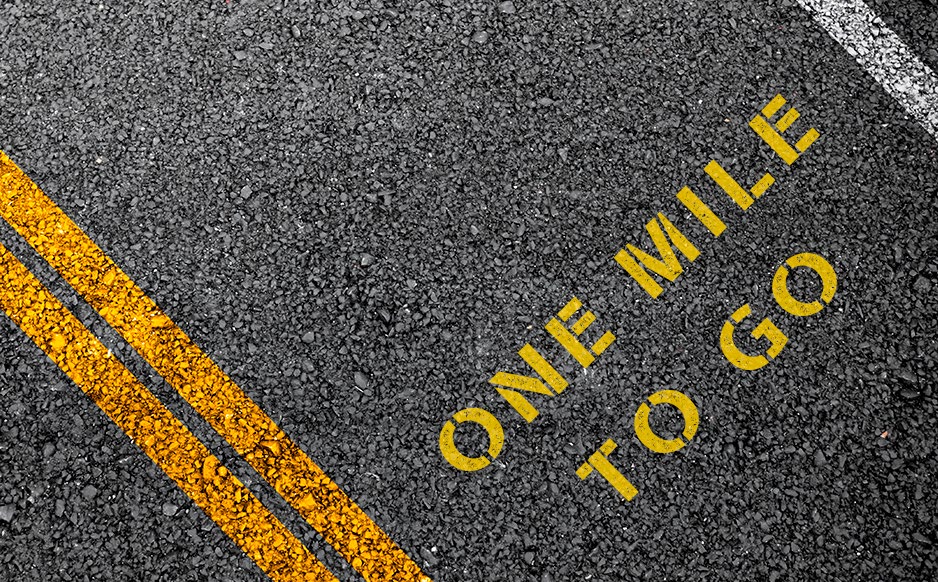 Health care is trying to keep up with the digital age, but unfortunately, it's failing. Thanks to the internet, you can complete almost every essential life task online from ordering groceries, to buying movie tickets and paying bills. When it comes to transferring your medical records to a new physician, though, you frequently run into a technological dead end. Despite the patient portal and electronic health record (EHR) platforms available, there seems to be no easy and efficient way to deliver concise, relevant health information, including medical images, to the right place at the right time. It's clear that health care has a last mile problem.
EHR systems have certainly brought us a long way, but these systems are far from perfect. To cumulate a patient's entire health history in one record can be extremely helpful in theory. However, that information remains useless if there is no way to share that record with another physician, regardless of whether or not they're in the same hospital network. It becomes "dead end data" - all gathered up, but no place to go.
This is essentially health care's Last Mile: It remains nearly impossible to get all the relevant and accurate patient medical information to the point of patient treatment.
Almost any person can relate to an instance, whether personally or through a friend or family member, where they were away from home on business or vacation and needed medical care. This meant that they, or a generous friend or relative, would need to contact their general practitioner or specialist and facilitate the transfer of their medical information to this other health care provider. This process can require enormous effort and patience. If the physicians use different vendor systems (and sometimes even if they use the same system), it can be extremely difficult delivering the patient's health information efficiently.
In addition, most EHR systems don't natively store medical images, meaning medical images must be sent separately. If the EHR does include medical images at all, the files are most likely JPEG files, which aren't diagnostic-quality like the standard DICOM medical image. DICOM files are extremely large files and often stored in purpose-built data storage systems called Picture Archive and Communication Systems (PACS). Since the images are stored in PACs, they must be delivered separately from the patient's EHR, which can be costly and cause delays in treatment. This delivery often requires the patient to personally obtain and hand-deliver a copy of the images (usually as a CD, DVD or flash drive) or have them mailed to the physician who needs them. If the situation is an emergency or urgent, it may be necessary to send the copy of the images by overnight shipping, which can be very expensive. Considering the images are already digitized, there should be an easier way to deliver them without requiring this time-consuming CD delivery.
Health care's Last Mile can be completed with an efficient, secure, and concise solution like Purview's Expert View. With this web-based platform, patients or their physicians can easily upload the patient's relevant health information, including medical images, medical reports and test results, and send to the appropriate party via a secure link. This HIPAA-compliant solution keeps the information exchange simple and secure, while making the transfer process much easier for physicians and patients alike. This is the future of health care technology and the final solution for solving the disconnect amongst patients, referring physicians and other health care providers.