Where We Stand on the Cures Act
Written By:
Les Trachtman |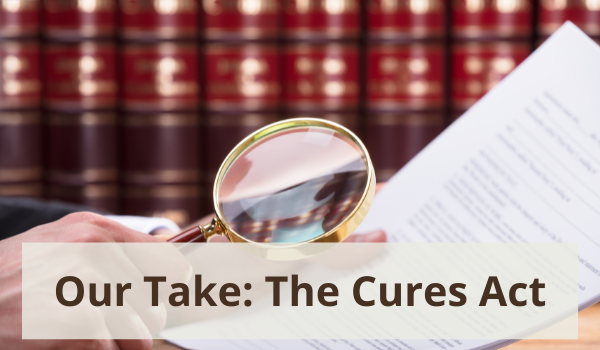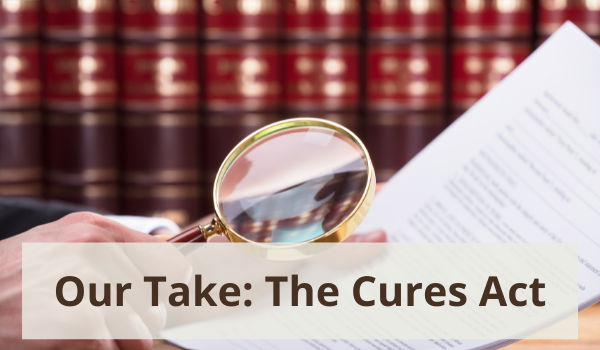 The 21st Century Cures Act is intended to transform our health system in the US by improving interoperability of health IT and specifically preventing information "blocking." These new legal standards in part empower patients to take command of (or at least participate in) their own health care.
Purview is an avid supporter of promoting health information interoperability, patient access to their records, and prohibiting information blocking. We believe in providing a patient and their treating physician friction-free access to medical records when they need them, where they need them, and how they need them.
Purview is in the business of making this happen. We have not been willing to relying solely on healthcare vendors deciding their willingness to work together or even for state or regional exchanges to become the conduits of this data. Today, we already enable the electronic collection of medical records from any system, without requiring customized connections, vendor participation and without incurring fees from third-party vendors. We make our solutions available to anyone who has a web interface to send, receive and view critically important medical information without delay.
In fact, during the Pandemic, we made our stand-alone medical records uploader and medical image uploader available, free of charge, to any patient that required it.
It's Not Enough
Unfortunately, there still are impediments we encounter. Such as:
Requirements for specific non-standard language in medical records release forms.
Access to medical records requiring an in-person or synchronous telephonic request.
Providing already digital electronic records in only analog (CDs or photocopy) format.
Medical professionals who are still wed to fax machines as their preferred communication medium for sending or receiving records.
All of this must and will change. Despite the extensive and expensive efforts of governmental authorities pursuant to the ACA (where billions of dollars were spent), intended to provide technological pathways in state-based Health Information Exchanges (HIEs), there has been limited positive impact on this problem. We believe that private enterprise will be the best vehicle to deliver this interoperability.
How Can We Move Forward?
What's missing is for our industry to break its bad habits. We don't think exotic technology is required. It is not even necessary to get technology vendors to play nicely together, nor require state or federal intervention. Providers and their requesters simply need to understand how ineffective and expensive it is to continue to rely on outdated technology (fax, photocopies, and CDs), they need to force their legal counsel to accept HIPAA-standard legal release and other forms, and they need to be more sensitive to the importance of efficiently sharing the important medical records that their patients need and deserve.
We've already solved the technology issue. Now we just need our industry to accept that we have a problem and be willing to adopt the changes necessary to fix this problem once and for all.