Managing Risk in 'Curbside Consults': Systematize, Legalize & Monetize Your Second Opinion Program
Written By:
Les Trachtman |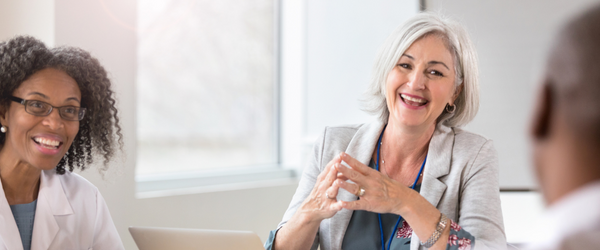 Physician-to-physician consults are occurring in your hospital, potentially putting
your organization at risk, while lacking any direct financial benefits for the hospital.
Skilled and experienced physicians are your hospital's most valuable asset. Their time and knowledge are in great demand. Yet, many regularly engage in a process of giving this away free of charge putting your organization at risk as they do.
Your best and most specialized physicians have unique knowledge and experience. When presented with a complicated diagnosis in your doctor's subspeciality, colleagues and their patients, reach out for the opinion of your doctors. It's an informal process and normally doesn't have any material impact on your hospital. Or does it?
It's usually too cumbersome and time consuming to share much in the way of clinical records during these informal consults. Opinions provided may be limited in their accuracy. Who bears the consequences?
Opinions rendered for patients located outside of your facility are subject to the laws of the state in which the patient resides. In some states, even this informal opinion may constitute the practice of medicine without a license. Communications both to and from your physicians need to avoid insecure and public channels like internet and email. If not, who is liable?
Most of us don't worry about these informal consults since no fees are transacted. Who covers your costs?
This informal system is broken. But rather than eradicate the practice, there are ways to systematize, monetize and legalize physician-to-physician consults, providing value to your organization and keeping you out of trouble.
Learn how Children's Hospitals are leading the way with digital initiatives in Purview's September webinar featuring panelists from: Nationwide Children's, Cincinnati Children's, UPMC Children's Hospital of Pittsburgh, and Texas Children's
Make it easier for your doctors
Rather than prohibit the practice, make it easier and even more effective. This can be done by enabling the electronic capture and presentation of the referred patient's complete case. Done via a web-based interface, your doctors can review this case whenever and wherever they have time on any device. Asynchronous reviews and responses tend to be much more efficient than real-time interruptions. A built-in reporting system can enable physicians to respond electronically, reducing the time your physician needs to spend on the case. In this way, both parties can increase the richness of the review without spending any additional time.
Ensure the consult is compliant
With an institutionalized, physician-centered program you can ensure that whatever is done remains compliant with licensure and privacy laws. Documenting communication between your physician and the requesting physician will keep you from running afoul of most foreign state's practice laws. You also can provide a secure and private channel for two-way asynchronous communication to avoid inadvertent HIPAA violations from the use of email, unsecure internet communications or tools like Dropbox.
Get credit or perhaps even paid
With the right system, you can collect a designated fee for the consult. However, not every hospital wants to impose a fee on this type of consult, which they rightfully feel might stunt the process and anger your doctors. Instead, they often create levels of review, enabling a next-step, fee-based, full-blown second opinion or converting the appropriate cases to a patient visit or local procedure, as a potential next step. It's nice to get paid for your physician's time, but the real value of these consults is in conversion of the patient to physical care or procedures at your facility.
Physician to physician consults are a natural result of your physician's social network and part of the backbone of the medical profession. Institutionalizing these to ensure efficiency, compliance and a clear path to monetization will go a long way toward these becoming an integrated part of your organization's care delivery system.
Learn more about how you can systematize, legalize, and monetize
physician-to-physician consults in your organization by contacting us today.