Doctor on Deck: How Health Workers Can Take a Break

Written By:
Kai Rivera |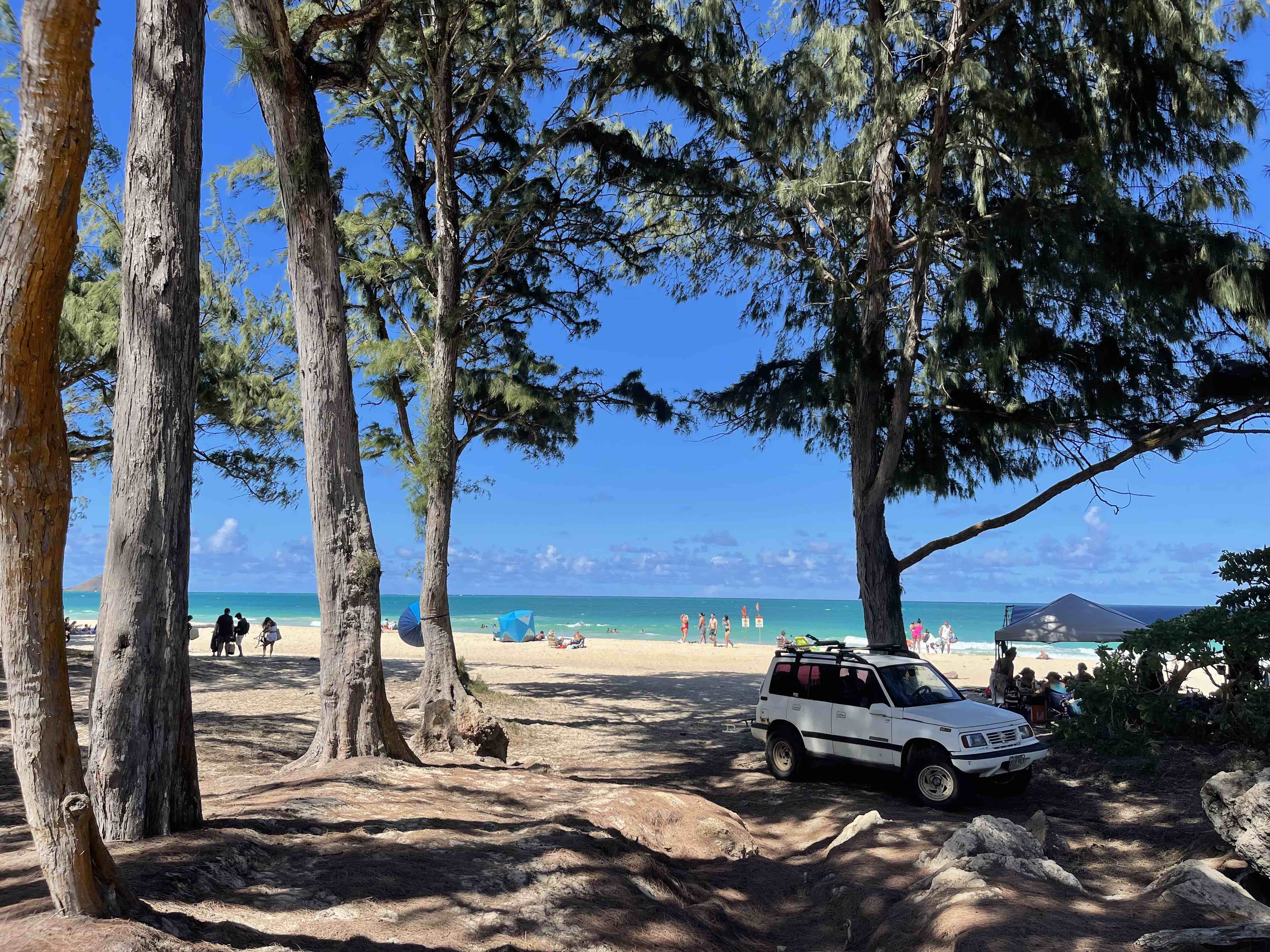 With just a few weeks left in August, Summer is in full swing. Temperatures are high, long nights remain, and celebrations are aplenty. Post-pandemic 'revenge vacations' are still a thing in 2023, and have hit the healthcare industry especially hard. During a health worker shortage, how do you ensure all employees get the time off they need to recharge, while continuing to ensure you have full patient coverage? Patient emergencies can emerge at anytime.
This is where flexible cloud solutions, like Purview Image™ come in. If you need to be available for emergent situations, Image allows you to view patient images on any device and from any location, at anytime. So whether you end up on the beaches of Hawaii, or simply need a staycation, you can opt to stay as connected as you'd like. Perhaps you can even extend your stay, knowing that your patients will be taken care of regardless of where you are?
Let's scroll through a few fun examples while you're soaking in the rays and even try it out for yourself! Have you ever seen an x-ray of a sea turtle, a CT of a dolphin, or iguana?
Sea Turtle X-Ray (mobile)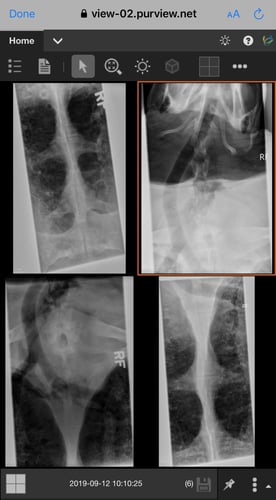 Dolphin CT Scan (mobile)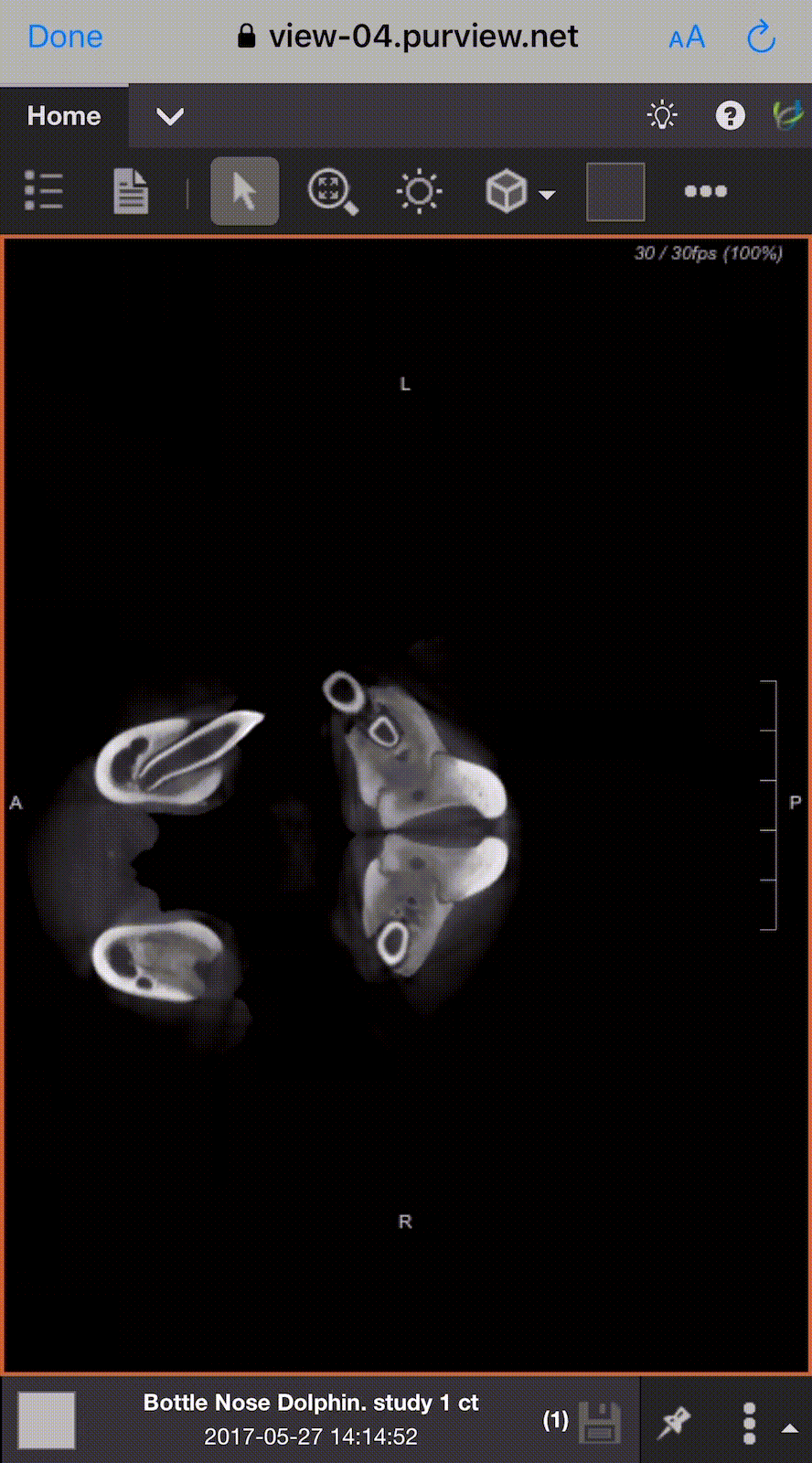 Dog X-Ray (laptop)
Human Chest CT in 3D (laptop)
TRY NOW: Iguana CT Scan (laptop)
Click the link below to view an iguana scan in our viewer. Use your scroll wheel to move through the CT. It's that simple.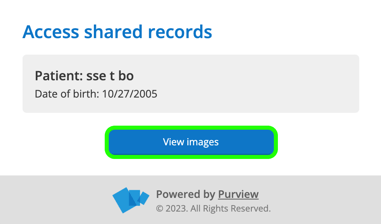 One piece of feedback that I often receive from newly onboarded clients is that doctors love the ability to access and view images regardless of where they happen to be. Large scans such as CT, MRI, and ultrasounds can load in a few seconds, where simple x-ray films load nearly instantly.
Research coordinator Steve recently shared how valuable it is for a doctor to have access to scans regardless of their location.
If you or your staff are going on vacation in the coming weeks, consider the value of having your scans available in Purview Image:
The records are backed up in a central location. Your data is safe while you're away!
Unlimited users, unlimited storage, and world-class support. You control your data!
The medical record can be easily shared with anyone. You can delegate your work!
All you need to do is click 'share' and send an electronic link to the recipient.
Need to review a case while on the go? No worries, Purview Image is there to help. View, download, and share images to anybody in the world. Enjoy the summer and enjoy looking at these exotic scans.


Looking for more information about Purview Image?
Walk Through a Self-Guided Demo or
Book a Test Drive With a Purview Representative Today