How Can I Share My Patients' Medical Records for a Second Opinion?
Written By: Claire Kelly |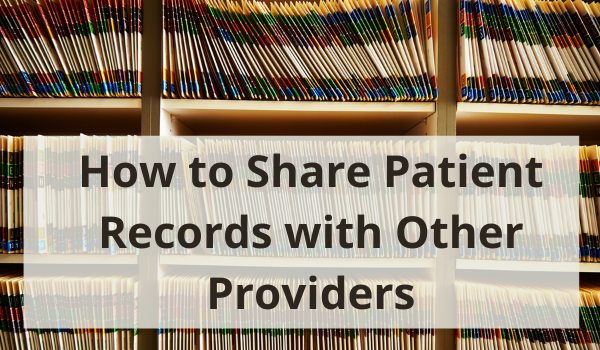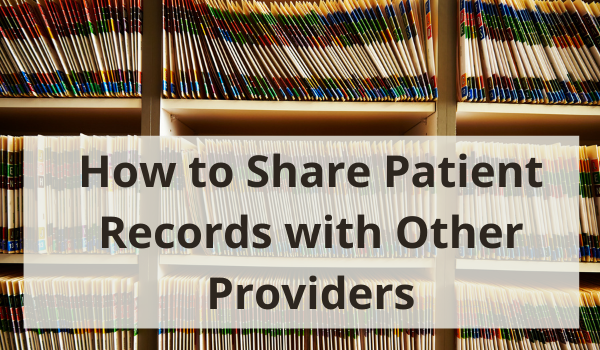 Innovative healthcare technology is changing how care is delivered for patients worldwide, particularly within specialty care. Expertise and other services can be exchanged far beyond the physical walls of the institution. Physicians with their own practices and rural hospitals that may not have certain specialists attending full time still need to be able to ensure that their patients can be seen, remotely or otherwise, by a specialist who can lend their expertise. Even in practices that may have a specialist in their particular diagnosis, patients are increasingly seeking out second opinions from physicians all over the world to confirm their diagnosis or get a new perspective. However, how can we ensure that the receiving physician has all of the information necessary to provide a thorough and accurate diagnosis regardless of whether they physically see the patient or not?
Prior to hospitals and other providers offering remote consultation services such as remote second opinions (RSOs) and online second opinions (OSOs) patients had to be physically referred and would have to travel long distances to receive the care they need, often involving taking time off work and incurring other travel expenses. Today, patients have the option to receive an expert medical opinion from an institution without ever needing to leave their homes. However, the challenge still remains. Patient records do not transfer well, if at all. Whether in the case of patient transfers, physically traveling for a second opinion, or getting a remote second opinion, the physician providing the diagnosis must have all of the relevant medical information in order to avoid tragic mistakes.
What is the solution?
Where do the records need to go? If the patient is being referred for a consult or going to another provider for treatment, check if they have an online option for sending them your patient's health records (and no, we don't mean DropBox...). We work with providers globally that can and would prefer to have you upload the records through their online portal rather than through the mail. It is often as simple as a drag-and-drop upload that takes much less time than burning CDs or mailing the large bulky files.
Learn Expert View helps facilitate remote second opinions
with cloud-based medical record management.
If they don't have an online portal?
Knowing the importance of being able to have a patient's health record at their (or your, as a provider) fingertips, Purview decided to offer a free service for consolidating and sharing all medical records regardless of file type. With this, you can upload all of the patient's records, and send a secure link to anyone who needs to access those records. They will be able to view and download those records at any time.
Though this began as a free service during the COVID-19 pandemic, we understand that there is still a need for patients, and are continuing to offer this service.
How does it work?
Purview Capture is a drag-and-drop uploader where you can aggregate records in order to have a central location for storage or to share with anyone. Once uploaded, the record is assigned to your own personal "case" where the records that you've uploaded or will upload in the future are safely stored until you need to share them. Don't forget to remember your case number for future uploads!
Step 1: Record Aggregation
Once you create a case, you or your patient can upload any and all records in your possession, to be stored within their own secure case. Gather up all of the records, and upload them to your portal with the click of a button! This can be done all at once, or you can continue to add records as you collect them for that patient. Keep in mind, one case is associated with one patient so you may need to create multiple cases if you are sharing records for multiple patients. If you plan to upload multiple patient cases, we recommend documenting the case ID, patient name, and date of birth for your reference. If you find that you have many patients that you need to share records for, Expert View can help! Click here to learn about how you can manage your cases within one dashboard for a seamless record-sharing experience.
Step 2: Sharing!
At any point after you upload, you can share that case (and all records included in it) anywhere it needs to go by filling out the form at the bottom of the Purview Capture page. Remember, each case is specific to one patient, so when sharing the case, be sure that it only includes the files that you would like to share! If you have any trouble using the Purview Capture feature, contact us and we will gladly assist you.