Online Pre-Surgical Reviews: A Step Towards Improving Patient and Physician Experience Along With Throughput, That Everyone Can Get Behind
Written By: Sonia Fantz |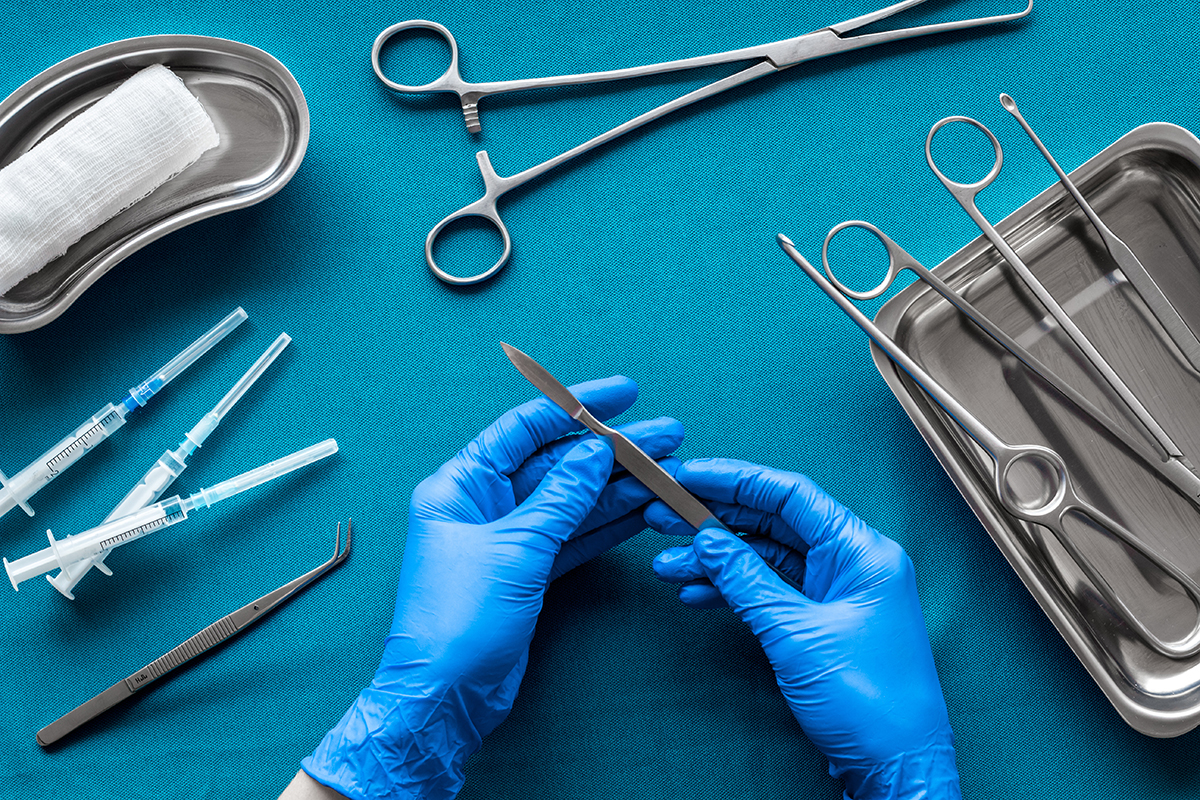 In a rural town in the United States, Jordan's infant son, Milo, was born with a cranial abnormality. Upon medical evaluation at their local hospital, the infant was diagnosed with craniosynostosis, a congenital disorder characterized by premature fusion of cranial sutures leading to a misshapen skull and potential brain growth restriction. Milo required major surgery to address his condition, but due to the scarcity of specialized healthcare services in their region, particularly for such a complex procedure, the family could not access the necessary medical expertise. Desperate for support, Jordan researched her son's condition and located a children's hospital with a top-ranked Craniofacial surgeon. Yet, the facility was nearly one thousand miles away from their hometown, and due to financial constraints, such as the cost of transportation, lodging, and time off from work, Jordan doubted their ability to make the trip across the country for the surgical evaluation. She worried that even if they could get there, what would happen if her son was not a good candidate for the surgery? It was not a realistic option for them to visit multiple hospitals in person to receive second opinions, and she felt stuck. Jordan's story represents the struggle of many Americans to access quality medical care for their children without facing significant geographic and financial barriers. For this reason, many families seek answers closer to home, instead of receiving care from top experts, which can reduce positive healthcare outcomes.
As healthcare delivery continues to evolve and disparities grow, the need for secure and efficient digital platforms which can offer flexible communication, collaboration, and patient navigation, is increasingly important. Several world renowned hospitals have found creative ways to expand their offerings in order to reach patients like Milo, who would not have had access to their expertise in the past.
Purview has established a versatile solution to resolve these pain points, often serving as a hospital's 'Virtual Front Door,' a digital entry point providing a secure and easy-to-use interface for patients and healthcare providers to access and share information. A common, but less well known use of this application is for remote pre-surgical review, allowing surgeons to evaluate cases remotely and determine if the patient is a good fit for surgery before the patient and hospital alike sacrifices time and money for the patient to travel for an in-person appointment.
Simply put, providers save scarce time and resources by reducing the volume of in-person appointments that were not recommended for treatment. When the case is reviewed virtually, the patient can remain in the comfort of their home, avoid costly travel and aggravation of traveling when they were not recommended for a procedure. This improves physician workflow, throughput, patient outcomes, and throughput.
Let's revisit Jordan and Milo's story, but this time, imagine that the children's hospital specializing in craniofacial surgery utilizes a platform like Expert View for a pre-surgical review. Jordan navigates to the hospital's landing page and sees a link to submit her son's case for review. On the list of included divisions and procedures, Jordan sees Milo's diagnosis, craniosynostosis. Jordan clicks on the link and is immediately transported to the user-friendly platform. Here, Jordan submits her case request, including her contact information and a summary of Milo's condition. Jordan is pleased to see that she can upload all of her son's medical records directly into Expert View, including his various MRIs, lab tests, and clinical notes. Jordan submits Milo's case, and the hospital is notified. The hospital assigns the case to the Craniofacial surgeon, enabling them to evaluate Milo's case asynchronously and remotely. Through Expert View, the surgeon can determine if Milo is a candidate for the surgery and recommend the most appropriate course of action without the need for an in-person consultation. If Milo's case is recommended for surgery, the hospital can contact Jordan to set a course of action, providing her with the time and resources she needs to assist in planning their trip. If the surgeon believes that Milo is not a good fit for surgery and would benefit from a second opinion or additional testing, they can virtually provide recommendations for other treatment options. The ability for Jordan to receive this level of expertise at her fingertips without ever leaving her hometown, or living room, is invaluable to her family. Compared to planning and completing an in-person consultation, this process is fast and streamlined, saving Jordan and Milo time, money, and stress.
The advantages of a remote Pre-Surgical Review program are all-encompassing, holistically improving the situation of the family, hospital administrators, providers, and payers. Programs of this nature can be a great asset to hospitals by allowing them to direct patients appropriately, quickly, and easily, improving throughput, filtering out cases that are not appropriate for surgery asynchronously, and streamlining patient access. By eliminating the need for patients to travel to the hospital for an initial consultation, wait times for families are reduced, which not only improves patient outcomes, but also increases hospital revenue.
Using software to support a remote Pre-Surgical Review program enables patients to self-serve as well as introduces automation to save on administrative costs, and reduces the risk of administrative errors improving patient safety. Physicians' workflow improves, reducing their burnout, and supporting them to focus more time and energy on the cases recommended for surgery.
Due to the substantial positive effects that these programs offer to hospitals, many facilities choose to provide this service at no additional cost to patients, further opening access to expertise and reducing the barriers to surgical intervention.
Payers, such as the Centers for Medicare and Medicaid (CMS) support second opinions for surgery, knowing the benefits to overall health utilization and patients alike. A patient does not want an unnecessary surgery anymore than a payer wants to unnecessarily pay for it. Determining the most appropriate course of action sooner and more accurately, also eliminates unnecessary testing and related services, leading to downstream cost savings for payers. Adopting pre-surgical reviews can lower overall healthcare expenditures and improve the efficiency of the healthcare system as a whole.
The benefits of pre-surgical reviews extend well beyond the walls of the hospital, offering hope to families like Jordan and Milo, who may have otherwise been unable to access the care they needed. Embracing digital health solutions can transform the way we share knowledge, deliver care, and improve the lives of patients globally.


Ready to learn more about pre-surgical review programs?
Reach out to us today, check out our white papers,
or join one of our upcoming webinars!
Next Up! You're invite to join us on May 25th for a Live Q&A
on The Legal Reality of Issuing Second Opinions to Out of State Patients