Can I Lose Medical Images in a Cloud PACS?
Written By: Jay McClelland |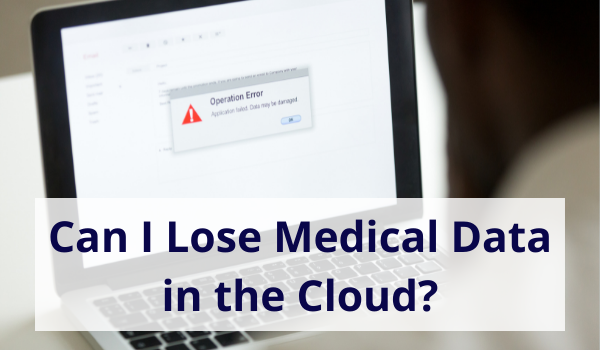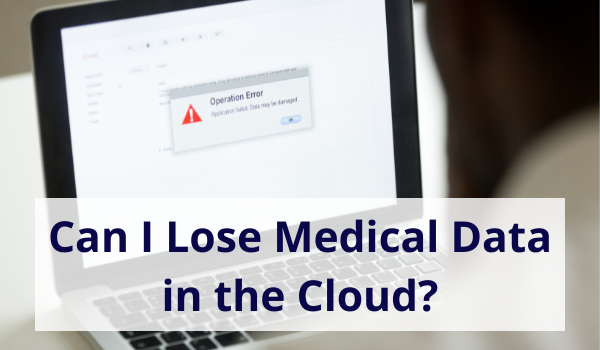 Is it possible for cloud PACS software to crash and lose all medical data? Before answering this question, it's important to understand that no one can guarantee absolute security. An impenetrable system does not exist. However, you should consider the security measures in place from any PACS vendor that you are considering using to protect yourself and your patient's protected health information (PHI).
You are responsible for your patient's medical data and according to federal law, the data must be stored for a minimum of 7 years (this can vary with your local jurisdiction). The decision of where and how to store patient medical data is not one that should be taken lightly. Having said that, Purview uses some of the most advanced technology to keep your patient medical data secure.
First, let's understand what it means to store your data in the cloud. Cloud computing is the on-demand availability of computer system resources, especially data storage and computing power, without direct active management by the user. Large clouds often have functions distributed over multiple locations, each location being a data center. It is worth noting, that a cloud PACS is no less secure than an on-premises PACS.
At the most basic level, Purview's data centers are available at all times to accept images files, archive and secure the image files and then allow these images files to be accessible by your staff. While this entire cycle can happen in seconds, there is a lot going on in the background. Here are some examples of the attention and care that we put into handling your patient's image files.
Disaster Prevention
Purview takes various precautions to ensure the physical location (the data center) is as secure as possible. Each data center location we store information at has the following security measures to avoid disaster:
Constant surveillance
Temperature-controlled
Power protected with backup sources and generators
Equipped with failover options
Open for business every day with systems in place to keep it operational 24/7.
Redundancy
Redundancy is simply a technical term to mean data is stored in multiple locations to ensure that if data is lost in one location it still remains in another and can therefore be recovered. Purview has redundancies occurring throughout each day by backing up data to a different geographical location. If our primary location is vaporized by some alien force from a galaxy far, far away, we would still have the backed-up files at our secondary location.
Security
Purview also relies on many layers of network security. We deploy firewalls to restrict access to specific ports and destinations. We deploy virtual private networks (VPNs) to control who can access the information securely. We use encrypted internet connections to keep protected health information in place. Purview monitors all this with logs and auditing systems.
While we can't predict being vaporized, we do address likely scenarios so that you can rest easier knowing that your patient's images are safe and accessible.