How Much Should My Second Opinion Program Budget Be?
Written By: Greg James |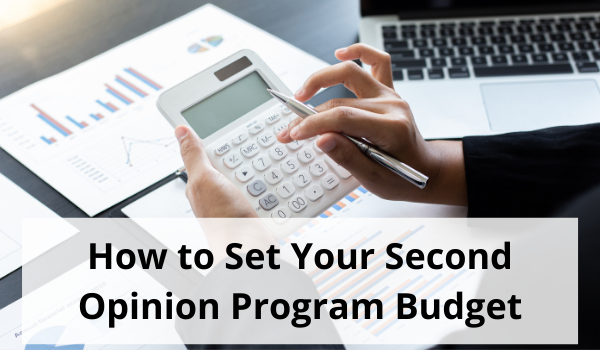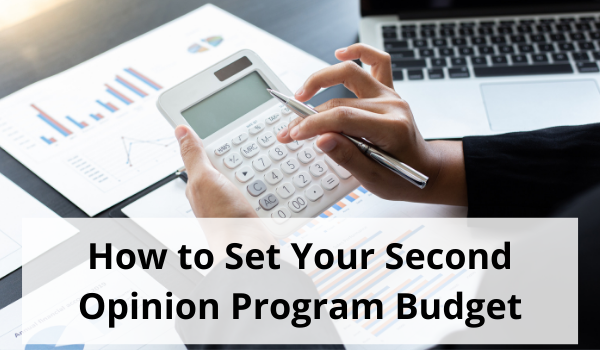 When determining your budget for a second opinion solution, it is important to think beyond just the technology investment. Use this blog to understand what factors can influence your program's overall cost from the clinical requirements to the marketing support you will need. While this list is not exhaustive, these factors are some common factors many of our clients have to consider when setting their budget.
Why should I consider starting a second opinion program?
Understanding your "why" is a very good place to start. If you're unsure of what your goals are, review this blog where we discuss the common reasons we've seen hospitals start their second opinion programs. From there, you can dive into the outlined needs below and ask yourself these questions to understand how much your budget could fluctuate based on your internal costs for these specific items.
General Needs
How many incoming second opinion cases am I expecting?
Which departments will be participating in this program?
How many physicians are expected to use the system within the first year? And the years beyond that?
Do you anticipate an increase in inpatient procedures as a result of these second opinions?
Marketing Needs
Marketing is often an overlooked element of any hospital innovation department initiative. In the world of second opinions, marketing takes on a life of its own. Your marketing efforts help you identify your ideal second opinion patient and speak directly to them through different outlets. It also allows you to encourage physician buy-in and patient engagement. Here are some of the questions you should consider when determining your marketing budget for your second opinion program:
How large is the audience I am targeting?
Are you working with a well-established brand reputation or are you starting from scratch?
What physical marketing materials will need to be created to promote this program?
Do I need agency/consultant support to successfully market my second opinion program to my ideal target audience as well as internal providers?
Do I need legal assistance in mitigating risk when marketing out of state or out of the country?
Do we have the marketing staffing capacity to review and respond to questions or requests for information?
Technical Needs
The technological investment can be one of the most important items when planning for a second opinion program. Your EHR alone cannot support your program alone, and you likely would not want it to. Many patients that come to your hospital strictly for a second opinion don't need to be logged in your patient files as they are not inpatients until they choose to come to your hospital for a procedure.
How can I collect and organize patient records electronically for review?
Can I share patient records in full with other departments within the hospital?
Do I need to connect that software with other systems within my hospital?
Do I need translation services?
Do I need to synchronously communicate with second opinion patients who cannot travel?
Read about the cost of second opinion software here.
Resource Needs
Understanding your staff's capacity is the first step in determining your resources. Then you need to understand if you would prefer to hire to fill the gaps or enlist support from a partner or vendor. Here are some examples that can help you:
How many clinical persons will I need to hire to execute the second opinions?
Will I require administrative staff to physically collect and manage patient records? (if you don't have software that can do so)
Will I need administrative staff to monitor the status of patient cases through the process?
As extensive as these lists of questions are, more will come up that are unique to you and your scenario. A core understanding of your general, marketing, technical, and resource needs is very important for understanding the prices that are given to you. Use these questions as a preliminary step to determining how much time and money you need to invest to create a successful and sustainable second opinion program at your hospital.