Why Having a Physician Licensed in Every Jurisdiction Doesn't Completely Satisfy Licensure Regulations
Written By:
Les Trachtman |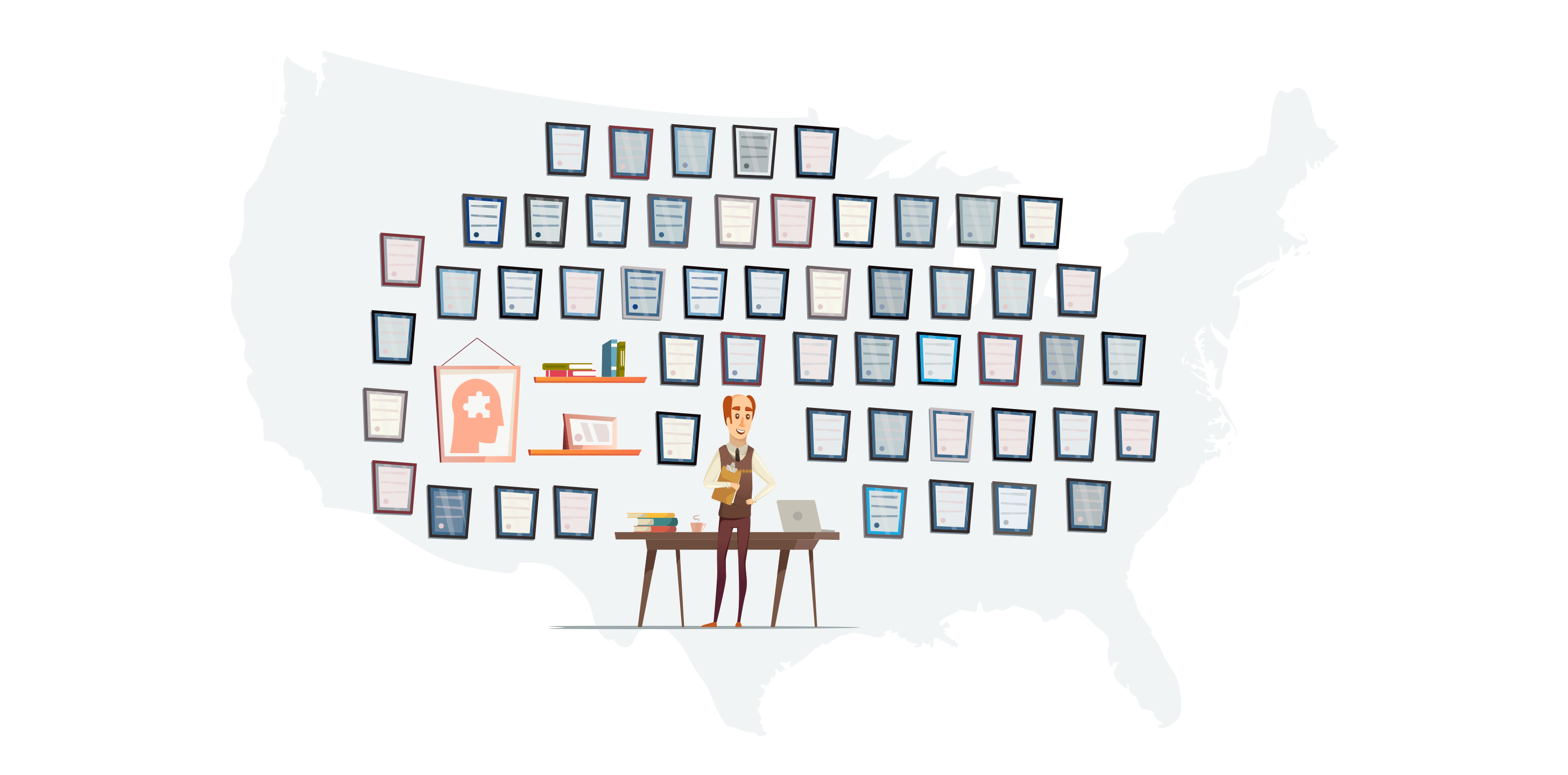 The following is intended for informational purposes only and should not be construed as legal advice. The information provided in this post is not a substitute for professional legal advice and should not be relied upon as such. Readers should always consult with a licensed attorney or qualified legal professional for advice on specific legal issues. The author of this post and any entities associated with the author are not responsible for any actions or decisions taken by readers based on the information provided in this paper.

---

"If I have a physician or contract with a team of physicians licensed in every state,
does that make my remote second opinions issued anywhere legal?"


This question inevitably comes up. On its surface, you might expect that this encompassing licensure paves the way for your organization to issue remote second opinions anywhere in the country. However, a close reading of the law of each state contradicts that premise.
In order to provide a remote second opinion, a physician that is not licensed in the state in which the patient is physically located (ostensibly, one of your specialists), must either rely on an exception or exemption from that state's licensure laws and regulations in order to legally deliver that opinion. Having another physician, not the one rendering the opinion, who is licensed in the target state, may actually not provide you with sufficient legal stature.
Each state regulates the practice of medicine within its physical borders. The general rule is that the physician issuing a diagnosis or suggestion of treatment to a patient that is located within that state, must him or herself be licensed in that state. But many states have different exceptions or exemptions to that rule, enabling a qualified physician outside of that state to occasionally perform a patient encounter within their state's borders.


State Exemptions & Differences
There are a handful of states that permit the issuance of a second opinion – what they call an episodic, occasional, incidental or infrequent action - without requiring the specialist issuing the opinion apply for licensure or register with that state, and even without the need to consult or partner with a state-licensed physician. While most states don't actually define what episodic means, some put strict numerical limitations on its definition. For example, Tennessee defines the limits as: less than one per month or a total of fewer than 10 per year (unless your overall practice is quite large, in which case it is fewer than 1% of your total volume of cases). Using any logical interpretation of the state regulations that are silent on specifying the exact number permitted, if any individual physician in any particular state makes this a regular practice it certainly might become a legal risk.
Some 41 jurisdictions enable that specialist who is not licensed in their state to issue a remote second opinion if they do so at the request or in consultation with a physician licensed in that state. In these states, having a physician on your team licensed in that jurisdiction, will likely fully satisfy legal scrutiny.

The 'Existing Physician Relationship' Requirement
However, there are a dozen states and territories that require more from the licensed physician. Several states use language that requires an existing patient physician relationship (Mississippi, Rhode Island, Wisconsin) as a stricter requirement than simple licensure. Others require the licensed physician have ultimate authority or control over the care of the patient (Florida, Hawaii, Minnesota, New Hampshire. South Carolina, Virginia, Virgin Islands, Washington, West Virginia), adding a different and stricter requirement than just being licensed there. In either of these cases, it does not appear to be sufficient to simply have a licensed physician who does not meet either of these criterion, involved in the second opinion – unless they are the ones who issue the opinion.

Alternative Approaches
Alternatively, considering a second opinion as educational activity rather than the practice of medicine, is an attempt to avoid state licensure requirements altogether. The use of education as an exception to licensure is not well documented within state's licensure requirements. While we don't profess to have a legal opinion of the risks of that approach, we feel that without specific regulatory exception, the use of this approach is problematic and not advised.
While having a physician licensed in each jurisdiction in which you plan to issue second opinions is a good practice and enables licensure compliance with the majority of jurisdictions it does not satisfy the legal requirements of every jurisdiction. It is important to understand these distinctions in order to avoid unnecessary legal risks.
For a more comprehensive overview,
read the recently published white paper and interactive map:
The Legal Reality of Issuing Second Opinions for Out-of-State Patients
Did you miss the webinar on cross-state licensure for second opinions, or still have questions?

Watch the full webinar here, or just reach out to us.
Our team is happy to share our research and experience.