How Can I Aggregate Medical Records Within My Patient Intake Software?
Written By: Josh DeBartolo |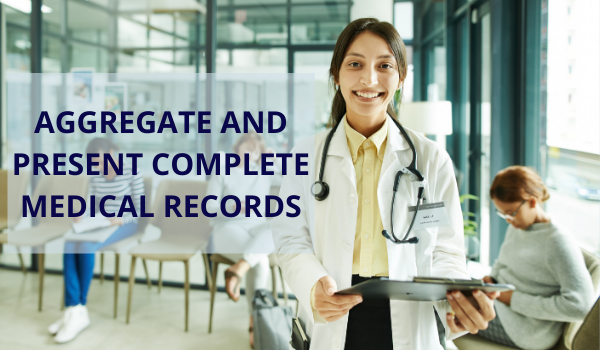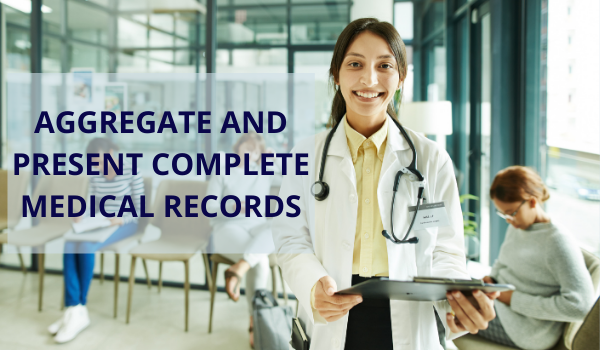 Here's a familiar story. A new patient sets up an appointment to see a specialist. She has been dealing with her current health issues for years and has built up a shoe box full of prior records. The specialist, however, has no way to capture these prior records and is forced into one of the following options:
Have the patient bring the records with her to her appointment

Have the patient ship the records through the mail

Have the patient email whatever records they can to the practice

Disregard the prior records and start from scratch
None of these are efficient options and place an unnecessary burden on the patient who likely does not have all of her prior medical records on-hand. Shipping records or having the patient arrive at the appointment with the records both cause delays and leave very little or no time for review in advance of the appointment by already busy doctors. Emailing records raises HIPAA compliance red flags and also has technical limitations, for instance with the sharing of DICOM medical imaging studies or pathology reports. These challenges, unfortunately, can cause a practice to disregard prior records due to the burden of their aggregation.
Free uploader: Collect and store medical records of any type
If your patient intake software has no mechanism for capturing or presenting medical records, then you might want to investigate integrating a medical record capture tool into your platform. This feature can set the tone for relationships with new patients and can be a differentiator in a crowded market space.
Records Aggregation
Record aggregation/capture tools typically include a universal uploader capable of transmitting multiple types of medical records. While uploading prior PDF reports is straightforward, uploading DICOM medical images and pathology reports is much more complex. DICOM medical imaging studies and pathology reports are dense diagnostic data sets that can be upwards of a gigabyte in size. Capturing these types of records requires a purpose-built uploader capable of transmitting these specific file formats.
Records Presentation
Once captured, these records must be presented meaningfully to a doctor for review. Presentation includes both the coordination of how records are arranged and linked to a patient-specific case as well as how these records can then be viewed. Simply dropping records into the practice's patient intake software or electronic health record system can result in clutter and makes it hard for a doctor to find meaningful information. Rather, it is far better for pertinent records to be arranged together meaningfully in a case structure so that doctors can quickly and easily analyze a patient's prior history.
Additionally, certain types of medical records require specific viewing software. DICOM medical images, for instance, require an FDA approved medical image viewer to be used for reading and diagnosis. Pathology reports also require a specific viewer in order to be observed. Thoughtful and compliant presentation is essential for quality diagnosis and timely review.
The Solution
If you are looking to aggregate and present medical records within your patient intake software, Purview can help!
Purview offers a service that can integrate with your patient intake software to streamline medical records aggregation and presentation. This solution includes our industry leading universal uploader technology that is in use at top tier hospitals across the country. Purview can accept and present all forms of medical records, including DICOM, PDF, jpeg, and pathology reports.
If aggregating and presenting medical records within your patient intake software is important to you, let Purview help. Follow the link below to schedule a conversation with one of our solution experts.