How Should I View My Imaging?
Written By: P. Varma |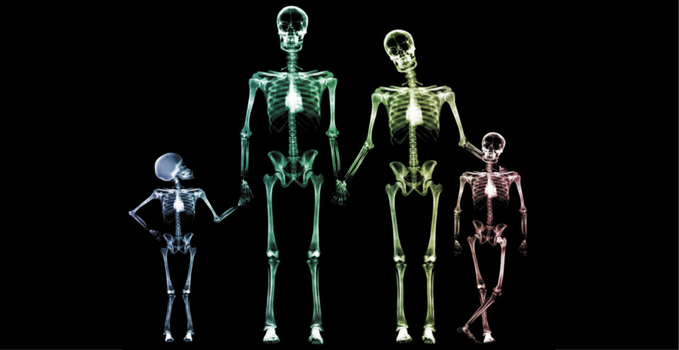 Cavities, broken bones, and tumors aren't the only scary things you can find in your medical imaging. In fact, people around the world use Purview products to view images for their own individual purposes. Anthropologists, lawyers, forensic scientists, artists, and medical illustrators are just a few of the unique professions that utilize this technology. Open source desktop viewers and Cloud based web viewers serve different purposes for different needs. Here's how to determine what viewer is best for you.
Diagnosing a Human
There are many open source desktop viewers out there, although not all are free or have the range of essential tools. For instance, as you probably know, OsiriX was a champion amongst open source free desktop viewers in the past. At least until they decided to remove that offering from their menu. That's right folks, OsiriX no longer has all the fancy features that you desire for that irresistible price of FREE...but Horos does. Horos remains a free open source desktop viewer, and includes all of the features you need to manipulate images as you desire. However, one of the caveats of the free price tag implies that a desktop viewer as such is not diagnostically approved.
Overall, if you are a physician, surgeon, or other human specialist and your local jurisdiction mandates that you have a diagnostically approved viewer, we recommend using a web based viewer. With a Cloud based web viewer, you get:
Unlimited storage. The Cloud offers no limitations for storage. So unlike a hard drive at your practice, this option is clutter free.

Instant sharing, access, and mobility of diagnostically approved medical images. That's right - diagnose on the go and collaborate live through secure channels.

Secure Backup. Come tornado, fire, earthquake or whatever, your images will be protected in the Cloud.

Cost efficiency. No more CDs, no more hard drives, no more time wasted.
Diagnosing an Animal
Veterinarians do not need to ensure that their patient health information is protected...except in special cases. So, if you have a small practice and do not require long term storage of your medical images, a desktop viewer might be a good fix.
However, if you are a veterinarian who:
Needs to store images in a cost efficient manner, or
Consider the Cloud. This is especially useful if you treat horses, are affiliated with a zoo or animal sanctuary, or have to treat patients on the go. You can't bring your desktop with you; but, you can bring a tablet or even a mobile phone. That's the affordable luxury that the Cloud provides.
Viewing Not Diagnosing
If you are a medical illustrator, educator, or student, you probably don't have the need to diagnose a patient based off an image. You might want to stick with your desktop viewer, unless if you require:
Long term storage, or

Instant sharing, access, and mobility of images and reports
Then choose the Cloud.
Patient or Pet Parent
For as long as we can remember, healthcare has always placed the power in the hands of the specialist. It's not a bad thing. They are treating you and your family - you want them to have access to whatever information they need. However, sometimes as a patient or pet parent, you can feel left in the dark. It can be frustrating not having a say in your medical treatment. If you require:
The ability to share images with a physician or veterinarian to provide them access to your records to treat you or your family, or perhaps just have the records available instead of waiting for the CDs to arrive by parcel.
Get PiX. It is a patient portal that is completely free to patients and pet parents. It allows you the ability to manage your medical and veterinary imaging instantly. You still have to get the images from your specialist or imaging center. However, you don't have to physically take those images with you at your next appointment which is possibly weeks if not months away. You don't have to rely on the mail carrier to deliver the CDs undamaged and in time. You don't have to be frustrated by cancelled appointments or surgeries. You just upload your images, and click share. It's really that simple.
Final Thought
Everyone has different needs when it comes to viewing and managing images. For some, a desktop viewer might be best. While for others, we suggest the Cloud. However, for all we recommend PiX - the ultimate medium to connect patients and pet parents with their doctors. It makes life easier for all parties involved and saves money. Did I mention its free? If you want to find out what solution is best for you, contact us- no strings attached.