What funding opportunities are available for healthcare institutions to get Telehealth?
Written By:
Les Trachtman |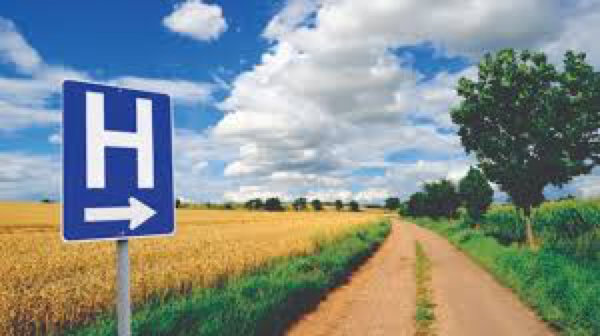 In the midst of this pandemic, now is perhaps the worst time for rural hospitals to be closing. The COVID-19 health emergency has put their already shaky existence at even greater risk. With the government calling for all non-emergency procedures to be delayed, rural hospitals everywhere are encountering extreme financial strain.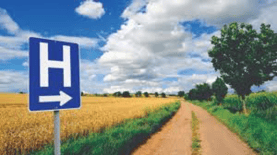 If there is a silver lining in this COVID-19 crisis, there is an unprecedented amount of funding available for the rural hospital nimble enough to act quickly to add much needed Telehealth capabilities.
CMS has opened the door to expanded Medicare coverage for telemedicine, enabling facilities to diagnose and even treat local patients without patients having to visit their facility. And three federal governmental programs have emerged to fund rural Telehealth initiatives.
This article addresses both the changes in Medicare coverage as well as the three federal initiatives providing a financial life line for rural hospitals throughout the United States at a much needed time.
How has Medicare Coverage Expanded to Cover Telehealth?
Prior to the COVID-19 Public Health Emergency in the US, the popularity of Telehealth – remote electronic communications between physicians, other healthcare providers and patients - had been somewhat limited. The limited use of electronic patient engagement was in large part due to restrictive reimbursement for those services by the Centers for Medicare and Medicaid (CMS).
This has now changed. The US Federal Emergency Declaration-- put in place March 6th in response to the Coronavirus pandemic-- greatly expanded CMS coverage for telemedicine services. You can read more about this on our blog.
What Telehealth services did Medicare cover before COVID-19?
While Medicare impacts less than 20% of the US population, private health insurance has itself only recently begun to cover telemedicine, with notable inconsistencies in coverage. Thirty-seven states and the District of Columbia have parity laws that mandate private payer reimbursement for telemedicine services. But coverage, rates and specific reimbursement requirements differ greatly.
Prior to this Emergency Declaration, Medicare only paid clinicians for Telehealth services under very limited circumstances. The rural patient had to travel to a local medical facility from which they could then launch the remote Telehealth session. Typically, this meant that the patient could not access these services at home.
What Telehealth services can be reimbursed by Medicare during COVID-19?
Not only has the Corona Virus impacted our daily lives, it has also reset (at least temporarily) the telemedicine paradigm. Medicare telemedicine services are now much more widely covered. Effective on the date of the declaration, three types of telemedicine services no longer require the patient travel anywhere to receive them. Under this emergency waiver, Medicare will now pay for office, hospital and other healthcare visits furnished via Telehealth no matter where the patient is located.
CMS designates covered Telehealth services in three categories:
e-Visits – An e-visit enables a patient to communicate with his or her existing physician using an online patient portal. These visits can take place anywhere at any time. E-visits are covered under Medicare Part B. However, in order to be covered, an e-visit must be initiated by a patient and there must be a prior established provider-patient relationship.
Virtual Check-in – During the Public Health Emergency, clinicians may now use Telehealth services via either telephone or video in order to determine whether an office visit or other service is required. This virtual visit may include pre-recorded video or other images submitted pursuant to a prior established provider-patient relationship.
Telehealth Visits – Now true Telehealth visits via a telecommunication system between a patient and a clinician are covered by Medicare. These do not require a previously established provider-patient relationship. Telehealth visits may be used in lieu of a standard office visit and are covered at the same rate as an office visit.
Do I have to use a HIPAA compliant Telehealth system for these services?
While it is always good practice to ensure that all your electronic systems are HIPAA compliant and secure, for the duration of this crisis CMS will waive penalties for non-compliance as long as providers are acting in good faith using everyday communications technologies.
How does this change what I do as a provider?
At least while this Emergency Order is in effect, you can engage both existing and new patients using virtually any type of synchronous video communication. It's a good idea to have the patient initiate the request and document the encounter as you would any face-to-face office visit. There are specific CPT codes that you can use to charge these types of visits. Patients can participate in these electronic encounters from their homes or anywhere else.
Will Medicare's changes to Telehealth coverage remain in place after the coronavirus pandemic is over?
For now, the CMS changes are only temporary. However, we expect that as telemedicine technologies mature, video becomes ubiquitous in the provider's office, and the benefits of Telehealth become more apparent, there will be a great deal of pressure on CMS and private healthcare insurers to maintain some level of expanded health insurance coverage for Telehealth even after this crisis is over.
Three Federal Government Grant Programs for Rural Telemedicine
Three US Federal Government grant programs have been established to aid rural healthcare providers in their establishment and use of telemedicine. These programs vary in the deadlines for application, whether they require the applicant to match a percentage of the funds, and what they will fund. Each is worth reviewing for the rural hospital that is eager to add Telehealth to its healthcare offerings.
FCC COVID-19 Telehealth Program
The FCC COVID-19 Telehealth Program has a pool of $200 million to help health care providers connect care services to patients at their homes or mobile locations. This program will provide immediate support to eligible health care providers responding to the COVID-19 pandemic by fully funding their telecommunications services, information services and devices needed to provide connected care during this health care emergency.
To participate, health care provider sites must be deemed an eligible rural not-for profit-hospital, rural health clinic or skilled nursing facility. If you are not already registered you may obtain a USAC Eligibility determination by filing FCC Form 460. You must also register with the federal System for Award Management - SAM system.
The services covered by this grant include video/voice consults, imaging and other diagnostics and remote treatment. The treatment may be for COVID patients directly or may be for treating patients without COVID-19 done in order to free up resources that would be used to treat COVID-19 patients.
The grant is focused on those organizations that can make the most impact on helping to alleviate this COVID-19 crisis. The deadline for this program is the earlier of when funds run out or when the health emergency has ended.
More information may be found at: https://www.fcc.gov/covid-19-telehealth-program
USDA Distance Learning and Telemedicine (DLT) Grant Program
The USDA distance Learning & Telemedicine Grant program is aimed at helping rural communities use the unique capabilities of telecommunications to overcome the effects of remoteness and low population density. The program has a total funding of $95 million. While the program has been extended and expanded due to the COVID-19 crisis, you are encouraged, but not required, to identify the specifics on how your application addresses the disease.
Eligible participants are most entities that can provide health care through telecommunications including both for-profit and not-for-profit health care providers. Awards are competitive and will focus on the impact made for the benefit of rural areas (populations of 20,000 or less and not adjacent to urban areas > 50,000). You must also have a SAM and DUNS number to apply.
Awards will be based in part on the extent to which the proposed project meets the need for telemedicine services in rural areas. It also evaluates benefits derived from the services proposed by the project, and local community involvement in planning, implementing, and financial assistance of the project. Also considered is the extent to which the applicant provides evidence that the healthcare challenges could not be addressed without employing advanced technology.
The grant covers the acquisition of capital assets like computer hardware and software, audio and video equipment, computer network components, Telecommunications terminal equipment, data terminal equipment, interactive audio/video equipment, inside wiring broadband facilities, if owned by the applicant (limited to 20% of grant) as well as technical assistance.
Grants range from $50,000 to $1,000,000 and must include a 15% match of investment by the awardee. Applications, which must be submitted electronically via www.grants.gov, are due by July 13, 2020.
For more information go to: https://www.rd.usda.gov/sites/default/files/FY2020_DLT_App_Guide_Final.pdf
HRSA Telehealth Network Grant Program
The grant is aimed towards promoting rural Tele-emergency services with an emphasis on tele-stroke, tele-behavioral health, and Tele-Emergency Medical Services (Tele-EMS). The grant expects this to be achieved by enhancing Telehealth networks to deliver 24-hour Emergency Department (ED) consultation services via Telehealth to rural providers without emergency care specialists. Tele-emergency is defined as "an electronic, two-way, audio/visual communication service between a central emergency healthcare center (Tele-emergency hub) and a distant hospital emergency department (ED) (remote ED) designed to provide real-time emergency care consultation." The total available funds are $8.7 million. There is no funds match required.
Eligible applicants include rural or urban nonprofit entities that will provide direct clinical services through a Telehealth network. Each entity participating in the networks may be a nonprofit or for-profit entity. Services must be provided to rural areas, although the applicant can be located in an urban area.
Awards will be based in part on the number of potential patient encounters expected and how this will improve medical emergency outcomes for small rural hospitals and their underserved populations. Identifying unsatisfied demand for these services and how this demand will be met by the applicant will be considered. Awardees will be those who have demonstrated skill at these types of services.
The grant covers the lease or purchase, computer hardware and software, audio and video equipment, computer network equipment, interactive equipment, data terminal equipment. It also covers the costs of developing and acquiring instructional programming, providing for transmission of medical data, and maintenance of equipment. Further costs are covered for compensation and expenses associated with travel of specialists, and referring health care providers, who are providing Telehealth services through the Telehealth network, if no third-party payment is available for the Telehealth services delivered through the Telehealth network.
The HRSA expect to award up to 29 grants of $300,000 per year for four years with the period of performance beginning September 1, 2020. Applications, which must be submitted electronically via www.grants.gov, are due by June 15, 2020.
For more information go to: https://www.hrsa.gov/grants/find-funding/hrsa-20-036
Purview Can Help
If you are a rural health care provider and would like to avail yourself of one or more of these programs, we are here to help. Contact us at salesteam@purview.net and we can discuss which program is best for you and how to go about applying for these funds.