How Do I Obtain My Loved One's Medical Records?
Written By: Josh DeBartolo |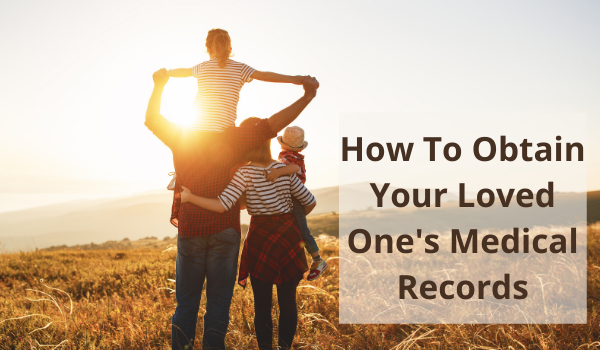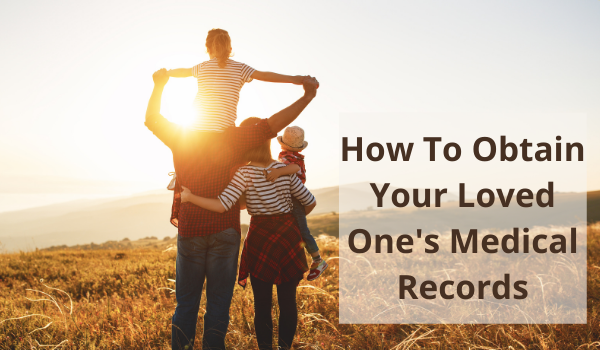 There are a multitude of reasons you may need access to your loved one's medical records. Regardless of the reason, you're likely asking yourself at least one of the following questions: How can I obtain my loved one's medical records? Who has the right to my loved one's medical records? How can I obtain and store my loved one's medical records?
Recently after experiencing abdominal pain, it was recommended I have imaging scans performed. My doctor asked if I had any prior scans of the same region available for comparison. I had a procedure performed at a different hospital 8 years earlier and when I called to request a copy of my records, I was able to verify my identity over the phone and they provided my prior scans. These records were shared with me because the studies were of me. What would have happened, though, if instead of needing my own records, I needed medical records for my son, wife, or father? Would the hospital have shared records with me on their behalf? How would I obtain my loved one's medical records in such a situation?
Well that all depends on a number of factors...
The HIPAA Privacy Rule
The HIPAA Privacy Rule establishes a foundation of federally-protected patient rights within the United States and allows individuals to control certain uses and disclosures of their Protected Health Information (PHI). Included in the Privacy Rule is guidance on who can access medical records.
It's well known that in general, individuals have the right to request access and obtain a copy of their own medical records. However, it's less known that individuals also have the right to request that their records be shared or directed to a designated person or institution. Thus, if you need to obtain or collect records for a loved one, the easiest way to do this is for the loved one to send a request to the HIPAA covered facility asking them to share records with you.
However, this might not always be feasible, for instance if the loved one is incapacitated or otherwise unable to submit the request. In these cases, facilities will look to identify if you are a Personal Representative of the patient whose records you are trying to obtain.
Personal Representatives
So, who is a Personal Representative? Under the HIPAA Privacy Rule, a Personal Representative is a person with legal authority (under State or other applicable law, e.g., tribal or military law) to act on behalf of the individual to make health care related decisions. HIPAA gives Personal Representatives the same rights to access medical records as the patient themselves. Personal Representatives can even direct facilities to share copies of the patient's records with a third-party.
Some common examples of Personal Representatives include the following:*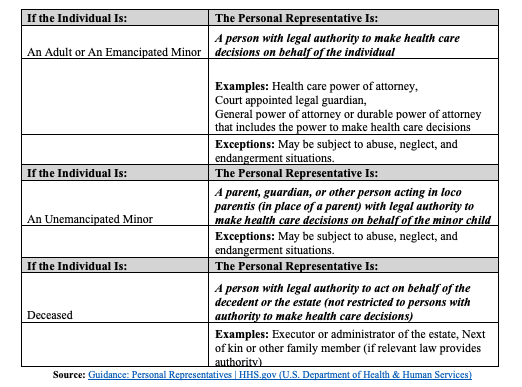 * While HIPAA provides guidance, State or other law should be consulted in every case to determine the authority of the Personal Representative to receive or access the individual's protected health information.
What if you are not the Personal Representative for the patient for whom you're requesting medical records? If you know who the Personal Representative is, the easiest way to obtain these records is to contact them and request that they share the records with you. If that is not an option, seek legal guidance for the ways to obtain the records in your jurisdiction.
Aggregating Medical Records
If either your loved one has directed that records be shared with you or if you qualify as a Personal Representative, you have the legal right to begin collecting medical records on behalf of your loved one. To receive a copy of your loved one's health records as a Personal Representative, you typically must ask for it in writing. In some cases, the hospital or doctor's office may have a form to request the records.
Even with the legal right, however, this can prove to be a challenging process. Records come in many different formats and it can be difficult to manage and share these records in an effective manner. For instance, medical imaging studies come in a format called DICOM and these studies may be provided to you in digital format or on a CD. Radiology reports may be given to you in paper or PDF format. Pathology reports typically require a specific viewer in order to be observed and are often too large to fit on a DVD. A shoebox may not be the most appropriate place to house these large, complex and vast records.... so where can you store them?
Where Can I Store My Loved One's Records?
We understand the pains associated with medical record collection and sharing and have created a web-based application to allow you to upload any type of records and share them wherever they are needed. If you or your loved one needs a second opinion or someone needs to review prior medical history, you can simply upload those records here and direct them to be shared with whoever needs access to them.
This service is free of charge and we only ask for your feedback and that if it's helpful that you share it with your friends and others who are struggling to collect and share medical records for themselves or their loved ones.