Which Purview Solution is Right for Me?
Written By: Ana Reynoso |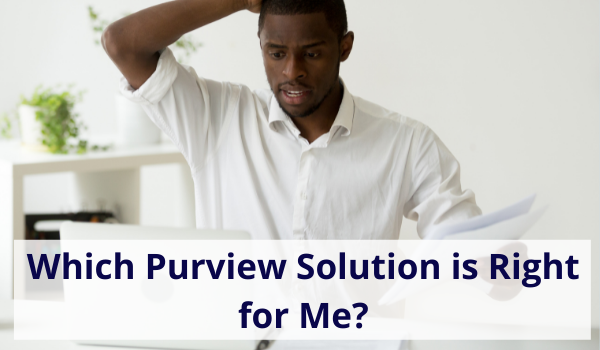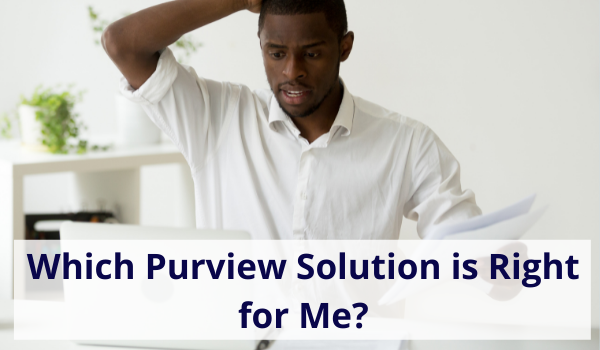 So, you are on the market for a technology solution to support your organization in accessing medical records more efficiently… now what? The answer depends heavily on the unique issues that you are trying to solve.
Purview offers two solutions designed to serve specific medical record needs: Purview Image enables access to medical images remotely, while Expert View provides a case management platform for the review of a full set of complex medical records. Both are web-based solutions that can be accessed on any device, from anywhere with internet access, at any time.
Purview Image: A Cloud PACS Solution
Purview Image is most commonly used by imaging centers, urgent cares, and specialty practices that rely on receiving or sending images including orthopedic, chiropractic, neurological practices, mobile veterinary practices, equine veterinarians, etc.
Purview Image enables practices to store unlimited studies in the cloud, organized in a clear and easy-to-use worklist. Purview Image empowers users to view, report on, download, and share those images all within the same platform for a seamless workflow designed to save you time and money.
The zero-footprint, web-based viewer extends medical image shareability and accessibility, allowing your institution and referring physicians to gain access to medical images from any device, anywhere, as long as they have internet access. Even your patients can get their images and reports to their mobile phones for storing or sharing with their doctors. The viewer comes equipped with top-grade functionalities, including measuring, annotating, and 3D reconstruction.
The Purview Image reporting feature allows physicians to customize with their own logos, specific fields, patient data, and even facilitates e-signatures and key images. Reports are (like most Purview features) generated online for easy remote access. Sharing the report along with the image(s) is done all within the same platform with one easy click of a button.
Purview Image is ideal for a practice that struggles with storage, access, and mobility of DICOM images and reports and wants to increase their efficiency.
Join our weekly demonstration to see Purview Image in action
Expert View: A Case Management Solution
Expert View is Purview's case management solution. Most widely used by institutions that offer second opinions to patients online, Expert View consolidates entire relevant patient records into a single case file for easy transport and review.
The platform's vendor-neutral archive (VNA) can accept any file type, including pathology and DICOM, which are tagged and organized in the patient's file. The consolidation and ease of access (it is web-based too!) of patient records enable physicians and hospitals to interpret the patient history and provide second opinions for complex medical cases.
Expert View comes equipped with the same zero-footprint viewer as Purview Image, enabling users to view patient images on any device with internet access.
Practices and hospitals implement Expert View to generate revenue, expand geographic reach and build their brand. If your practice has the best care, share it!
Learn about second opinion programs in the Advisory Board article: Remote Second Opinions 101
Learn More!
Purview has been a leading provider of medical solutions for 10 years. Our focus has always been to develop solutions that solve physician pain points to improve medical outcomes. Our understanding of the market and those pain points has led to an intuitive design that is easy to implement and guarantees physician buy-in. Get in touch with us today to learn how Purview Solutions can help streamline your practice!