How Can I Get a Second Opinion Without Traveling?
Written By: Samantha Ferguson |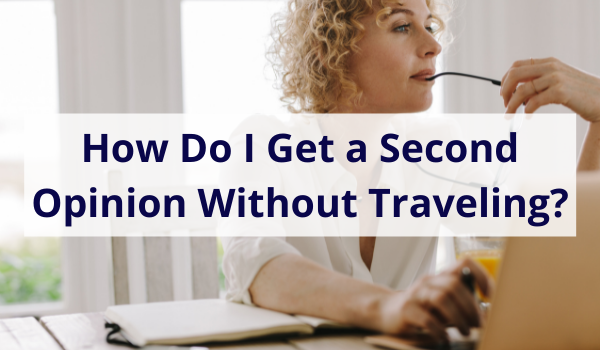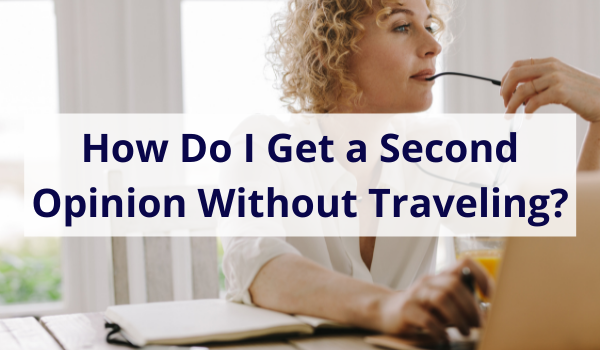 As a patient who may have recently received the news of a complex or life-threatening diagnosis, it can be extremely difficult to know what to do next. It is important to absorb as much guidance and knowledge as possible during this uncertain time, and seeking a second opinion is an important step in the process.
You may be worried about what the physician who diagnosed you might think - will they be offended? Rest assured that many doctors are happy to not only encourage a second opinion but may even be able to recommend a trusted expert in your specific diagnosis.
When Should I Get a Second Opinion?
There is no "right" time to seek a second opinion.
If you simply want to gather more information about your diagnosis or treatment plan (especially if you are dealing with a rare or complex diagnosis).

If you're currently being treated but your symptoms persist.

If the original recommended treatment plan involves invasive or risky procedures.

If you simply feel it could help your peace of mind.
There is no right or wrong when it comes to your health and at the end of the day, you do not even need a reason to seek a second opinion.
What if I Cannot Travel?
The digitization of medical records has helped tremendously to deliver care to patients who cannot or will not travel. Many specialty hospitals are concentrated in large cities and the specialist you may need is also in that area. For example, according to the Advisory Board, only 7% of oncologists practice in rural areas. However, it is not always possible or safe to travel to these specialists when your immune system is potentially compromised, especially during a global pandemic.
So, how can you receive the specialized care you need without having to physically visit the hospital or specialist? As mentioned above, medical records are becoming much more accessible than ever (although, there is still a long way to go). This means that without having to travel, you can seek specialized care in your specific case from the comfort of your own home.
You may be thinking, "but will I still receive quality care?" and the answer is yes! Many large hospital systems are becoming aware of the issue of health disparities, especially in oncology, and are building programs specifically to meet the needs of patients who cannot travel. This can include records aggregation to get a full picture of your medical history, consults with your diagnosing physician, video calls with you (the patient), etc. Leveraging technology like this means you can still get an accurate review of your medical records for a thorough second opinion.
What Do I Do Now?
Now that you know this is an option, you should start by reaching out to your local physician to ask them for their recommendation. If they do not have one, that is ok! There are resources to find a physician that could work for you. Start researching your specific diagnosis to learn which hospital or doctor specializes in your care. Typically, hospitals that have a lot of experience with specific diagnoses will not be difficult to find because they're often publicly renowned as experts in that particular field.
Once you find a hospital that you would like to work with, do some research on their website. Search for terms such as "online second opinion" or simply "second opinion" to see if that returns any results. Some hospitals will offer a portal where you can begin a second opinion request right online. Others may not have this technology so it is best to call their support team to ask how you can be seen for a second opinion if you're unable to travel.
It is a difficult journey dealing with a complex or life-threatening diagnosis, and you should feel empowered to do what is best for your health. It is crucial for you to understand all of your options prior to moving forward so that you can truly have peace of mind with your diagnosis or treatment plan.