How Can I Start Offering Second Opinions?
Written By: Greg James |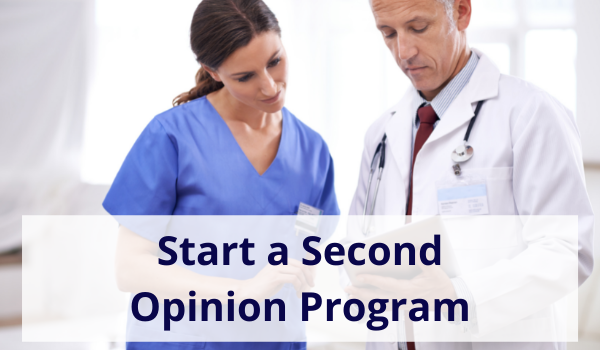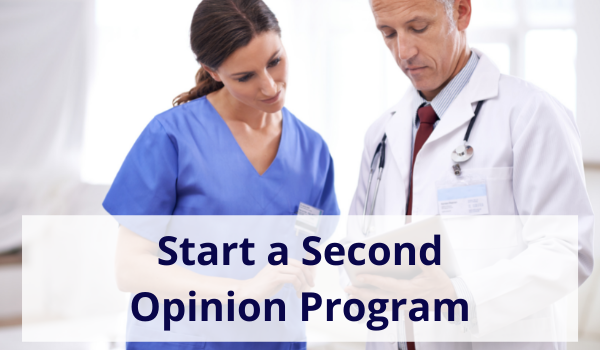 Many healthcare institutions we work with have a goal of not only improving medical outcomes but also reaching more patients. If these are some of your priorities, you likely have explored formalizing a second opinion program to make it easier for patients to seek out your expertise. No matter where you are in the search for a program to expand your footprint, a valuable step would be to understand how you can launch a successful second opinion program. So, where should you start?
Know Your Budget
Launching an innovative initiative within a healthcare system can be a long and complex process. Before you can make any decisions about which program to move forward with, you must determine your budget (for both your short and long-term goals). Setting your budget prior to any conversations with vendors will also give you a frame of reference for what type of solution your organization can afford. Keep in mind, the budget you set prior to speaking with vendors should be somewhat flexible. You should have a plan for how to address disparities between the set budget and the proposals you gather so that you can make informed decisions.
Gather Your Stakeholders
In a hospital setting, many people are necessary when considering a new program of great importance, as a second opinion program. Typically, administrative, clinical, legal, and technical (IT) stakeholders all have a seat at the table, and it can be more productive to hear these voices earlier in the process rather than later. It is likely that each of these departments will be affected by the new program launch, so it is important to get the perspectives of all parties to ensure synergy among teams.
Download the Advisory Board Article: Second Opinions 101
Define Your Goals and KPIs
Now that you have your dream team of stakeholders together, it is time to unify individual needs and define what success means for your organization. Keep in mind, your definitions may change as you progress through the selection process, but these changes should be minor. Common questions to ask your team:
What are we trying to accomplish for the organization as a whole?
What do we need to achieve on a department-by-department basis?
Are we looking to increase procedures to generate new revenue? If so, by how much?
Is simple standardization across all subspecialties our intended long-term goal?
Discovery Meeting
If you are considering quality solution suppliers you should expect to hold a preliminary or "discovery" meeting with each one. These meetings are meant to explore your needs and definitions of success and understand them more thoroughly. These meetings will give you a chance to align your needs and goals with a vendor who serves organizations like you frequently. It also gives each vendor the opportunity to make the best recommendations possible. If a discovery meeting is avoided by your prospective vendor or not required prior to a demonstration be aware that the solution being discussed may lack flexibility or customization capability.
While your internal processes may vary, the need for proper planning won't change. By following the four steps above you will be well on your way to making the best decision possible for you, your institution, and your patients.