5 Steps to Offering Remote Second Opinions for Subspecialists
Written By:
Les Trachtman |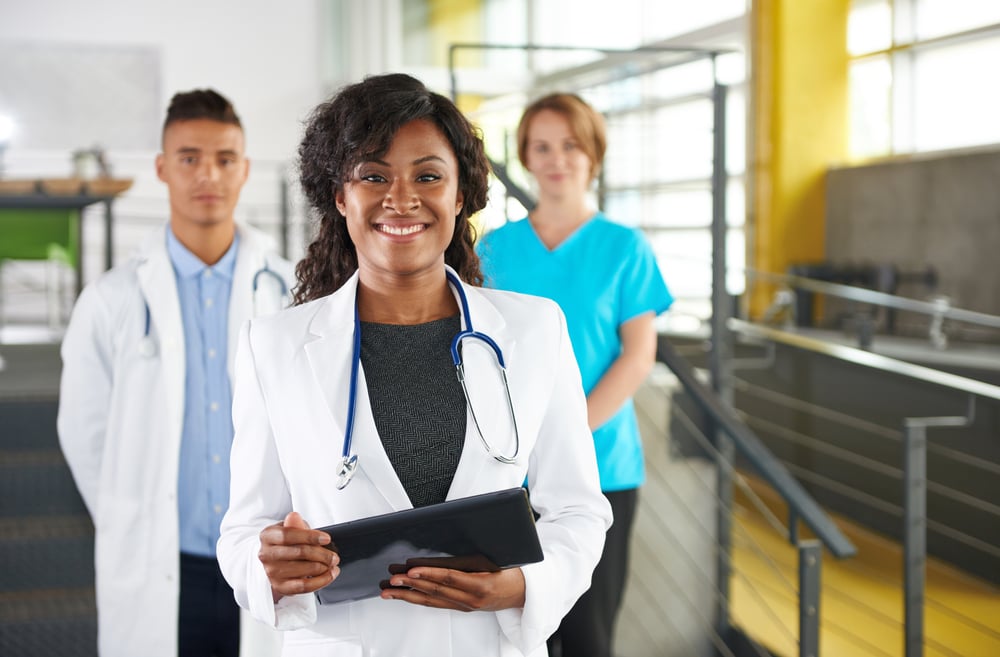 If you are licensed in a subspecialty, there is a strong likelihood that someone is seeking your opinion. You won't be surprised to hear that some subspecialties like Oncology, Cardiology and Neurology are always in demand. But plenty of others, including: dentistry, Orthopedics, ENT's OBGYNs and others, are also finding demand for their services. You may be under the impression that this is a difficult and costly service to begin offering, but that just simply is not the case.
So, what does it take to start offering second opinions in your subspecialty practice? The most important factors are making the most of your existing assets, implementing remote capabilities, making patients aware of this service, and deciding on the cost structure for your patients.
Step 1: Leverage your existing assets
There is no expensive or exotic equipment required to ante up. The only thing you will need is a way to gather your patients' prior clinical data and an easy way to interact with your second opinion patients or referring physicians. A software that can gather, capture, and transport your patient's clinical data between parties makes the process much smoother. Leveraging the right technology make the process of second opinions much less daunting by eliminating much of the administrative burden.
Step 2: Set up remote capabilities
There is no denying that COVID-19 has changed the healthcare industry as we know it. The practice of medicine has been turned on its head; and will likely never return to its former self. The financial impact has been large. Perhaps of even greater magnitude is the advent of telemedicine – or the remote diagnosis of patients in lieu of a face-to-face exam.
Prior to COVID-19, we already were seeing a slow but steady growth in the demand for second opinions. COVID's impact has been moving more of these to be accomplished remotely.
Change is always hard to embrace. We get used to our well-worn pathways and gain comfort from our routines. But with the routines of subspecialists being abruptly altered, now is the time to make some new plans.
Step 3: Decide
how much to charge
Most second opinions are paid out of pocket. Because of this, fees are collected outside of the standard collection methods. Implementing a software that can collect the fee for you can avoid any additional administrative burden. Depending upon the scarcity of the subspecialty as well as the credentials of the provider, fees range from a couple of hundred to a couple of thousand USD.
Prior to the COVID pandemic, remote second opinions were typically not covered by insurance, but this is changing. Paired with an increased appetite for reimbursing for telemedicine, is the growth of coverage for remote opinions.
Step 4:
Market your services
Once your technology is in place, you will need to market your services. First, it is important to ensure your referring network is aware of your services so that they can begin to drive second opinion traffic your way. Secondly, it is important to convey the information to your patients through your website. In fact, you can link the second opinion software right to your web site, making it easy for the patient seeking your services to request your opinion.
One of the key factors to success is extending your brand beyond your existing geography. Naturally, most specialists tend to locate in urban centers where there are hospital facilities in need of their services and where the population will justify the demand. However, in the US, there are many rural areas where specialists are scarce. There is no reason not to market your services to those prospective patients, perhaps by ensuring their local community hospital is aware that you are capable and willing to offer your services to their population.
In addition to rural areas in the U.S. there is also a global market seeking opinions of U.S. specialists that you should consider when marketing your new second opinion services.
Of course, you will need to abide by state and federal guidelines for practicing medicine in other jurisdictions. However, most second opinions involve a patient's local physician with whom most subspecialists will interact, satisfying the licensing restrictions to practice out of your jurisdiction.
Step 5: Take the plunge!
With a technology that does the heavy lifting for you, offering second opinions may not be as daunting as you think. Eliminating the manual medical history collection, sorting, fee collection, and offering a platform that allows you to connect with your patients synchronously regardless of location is the foundation of a comprehensive second opinion software. Most physicians that we know are being materially impacted financially during this pandemic. Now is a good time to both find ways to supplement your income as well as extend the geography of your brand. With software options taking care of the administrative burden, what are you waiting for?