Work Smarter, Not Harder with a Cloud PACS

Written By:
Kai Rivera |

With the ongoing shortage of medical professionals, efficiencies that enable patient throughput have become a top priority. Bottlenecks in patient care and delivery not only negatively impact patient outcomes, but also the bottom line.
When working with medical images and radiology reports, gaining access to records in a timely manner is critical. Providers often express their frustration with accessing records on disparate platforms since the time spent switching decreases their productivity.
We've seen that CDs are still a common, but costly, form of sharing medical images. Facilities often tell us that sharing images via CD is a costly and time-consuming process when considering the labor and material associated with providing physical access to scans with a patient or other provider.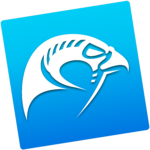 Users of Horos, a free DICOM viewer for Mac computers, often struggle with consolidating their records since they are often reviewing scans from multiple sources (CDs, electronic sharing, direct download from a PACS). When storing images only on a local computer, storage and backup becomes a concern due to the growing size of their local database.
Cloud-storage platforms such as DropBox and Google Drive are sometimes used to store medical record files, but users have expressed concerns about the slow upload time, security and access issues, and HIPAA compliance.
A picture archiving and communication system (PACS) provides an economical solution to lack of centralized storage, lack of remote access, and lack of efficient sharing methods. A Horos database can be connected to a PACS to ensure that access to medical images can be done anywhere, at any time, on any device.
In a PACS, medical records are made available for:
Primary or secondary review

Archival, backup, and retrieval

Research and education
When using a cloud-based PACS solution, the users also get the benefit of gaining remote access to the medical records. This is often useful for:
Multidisciplinary teams (MDT) who need to determine a patient's treatment plan

Remote radiologists that are reviewing scans to diagnose an issue

Specialists who need to review referred cases
We've heard from our customers that accessing medical records without a central database is "cumbersome" and that being able to access images remotely is a "godsend". The benefits of using a cloud-based PACS include nurturing relationships with referring physicians, improved visibility on productivity, and ultimately, peace of mind.
Purview Image is a PACS that makes it easy for radiologists, surgeons,
imaging centers, researchers, and other providers to do their work.
Want to learn more?
Walk through a self-guided demo
Reach Out or Book a Time & Ask Us Your Questions