Veterinary Specialists Ireland (VSI) Bring
Innovation and a Unique Business Model to Ireland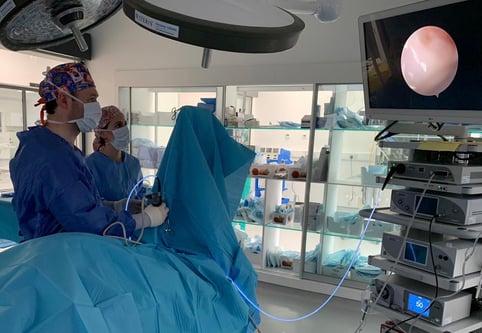 Veterinary Specialists Ireland (VSI) is the island's first private, specialty-only veterinary hospital, founded by Dr. Laura Cuddy and Dr. Turlough McNally. VSI opened in 2019 with a brand new state-of-the-art facility to provide surgical services. Since then, the practice has quickly expanded to include a staff of almost 50 who provide services in emergency and critical care, internal medicine, small animal surgery and sports medicine, neurology, cardiology and outpatient imaging (x-ray, fluoroscopy, ultrasound, CT, MRI).
As a byproduct of their rigorous veterinary training in the United States, Dr. Turlough and Dr. Cuddy, a husband-and-wife team (pictured right), have brought the innovation that inspired them throughout their training in the states to their practice in Ireland. In addition to designing a new state-of-the-art specialty vet hospital, their business model is unique for Ireland. For example, VSI does not perform routine primary care at their facility. Instead, VSI works with a network of primary care veterinarians who refer to VSI's multidisciplinary team when necessary, optimizing the strengths and efficiencies of each provider. The result is higher quality and improved throughput. In order to provide the best treatment to their patients, as well as to allow collaboration and communication between the referring and speciality veterinarians, VSI implemented the latest technology available including advanced imaging modalities.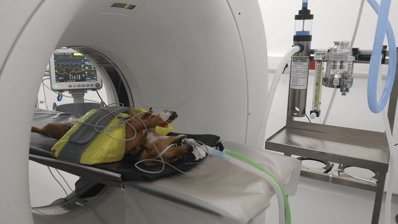 Shortly after opening the hospital, the team found that archiving and retrieving images from their seven (7) imaging scanners was becoming 'cumbersome,' as Dr. Cuddy described it. Images were locally stored on various machines. Gaining access to the right scans at the right time took too much time and required too many steps.
When investigating solutions, VSI found that many platforms were simply not viable for a veterinary hospital from an economical standpoint. Being longtime users of Horos, a free DICOM viewer for Mac computers, they were introduced to Purview as the chief sponsor of the project and cloud provider for many Horos users. After weighing the options, VSI eventually decided to graduate from local-only storage with Horos to cloud-based storage with Purview Lite™.
Dr. Cuddy shared her thoughts on what's important to veterinarians when looking for a solution. She said that it was critical that the solution would be easy to implement and use, as well as economical. During the buying process, she shared, "it is very easy to have most of our machines linked to Purview, now automatically sending studies." After implementing the Purview solution, VSI has all of their imaging scanners automatically sending and storing medical images in the cloud for archiving and easy retrieval.



1. Economic feasibility 2. Simple setup process 3. Ongoing vendor support
Dr. Cuddy, co-founder of VSI, speaking with Kai Rivera of Purview: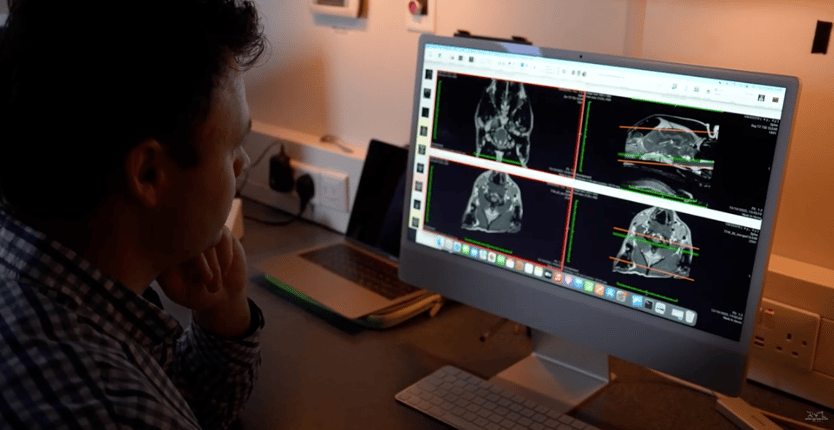 Graduating from local-storage (Horos) to cloud-storage (Purview), VSI has solved three key issues:

1. Lack of data backup
2. Lack of central access to imaging
3. Inefficient image sharing tor referring veterinarians and clients
With Purview Lite™, VSI can access the medical images from home or working remotely to provide an opinion without having to travel to the clinic. They can similarly share studies back to the referring veterinarians if necessary. Perhaps most importantly, VSI leverages the cloud to share and present images with clients, who are often paying out-of-pocket expenses for their pets, and want to better understand the diagnosis and their pets treatment options. VSI often takes this a step further and streams 3D reconstruction images to large viewing monitors in the consulting room while they discuss with clients, providing the visual support needed to demonstrate complexities of the case. Pictured above: Dr. McNally reviews an MRI scan in Horos.

Coming out of the COVID-19 pandemic, there has been a surge in pet ownership globally, which Ireland also experienced as described by the Irish Times. As Veterinary Specialists Ireland continues to expand to meet rising demand, they look forward to growing their multidisciplinary team, as well as bringing additional specialty veterinary locations across the island. By partnering with Purview® as their cloud-based solution, the team at VSI are confident that they can continue to seamlessly scale their operations.
Want to hear more?
Listen to the fireside chat
featuring Dr. Cuddy's story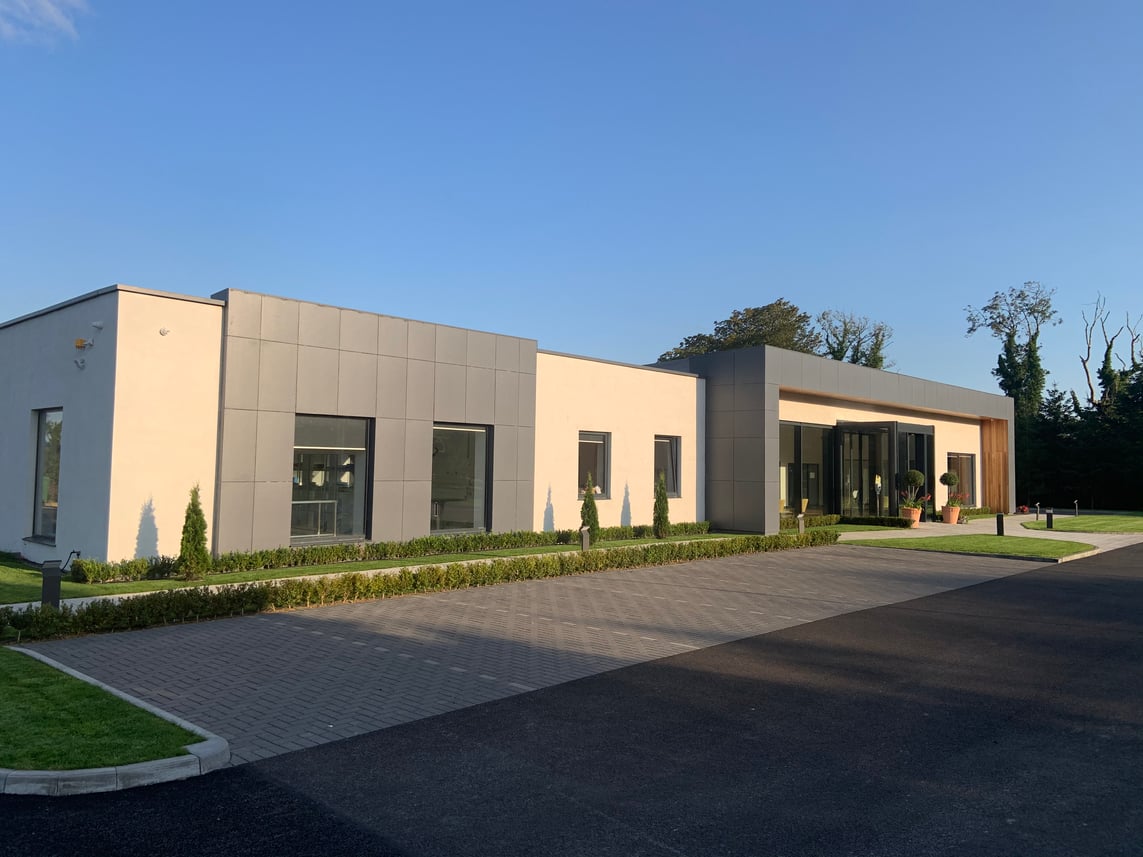 Looking for more information about Purview Image?
Walk Through a Self-Guided Demo or
Book a Time With a Purview Representative Today