Second Opinion Program: Should I do a Proof of Concept?
Written By: Josh DeBartolo |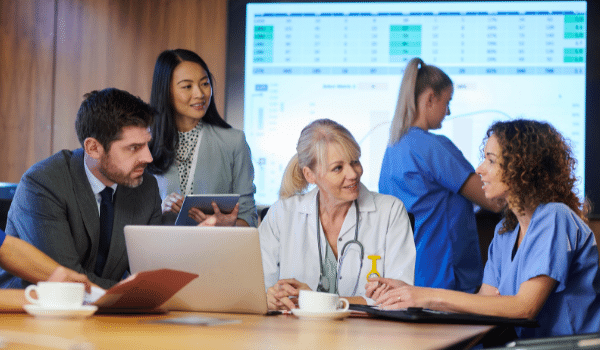 We work with hospitals, specialty programs, and insurance companies across the spectrum when it comes to the maturity of their second opinion programs. Some have well-established processes, while others are just getting off the ground. Regardless of where you are today, you might be asking yourself if it makes more sense to invest all at once in the people and software needed to run a successful program or if dipping your toes in the water with a Proof of Concept might be a better approach. We can help you answer this question.
When Investing Up-Front Makes the Most Sense
If you already have an established flow of patients seeking out second opinions from your organization, determining the Return on Investment (ROI) of a second opinion program can be a little more straightforward. For instance, specialty hospitals or facilities may have a second opinion program running today but they might be looking to automate patient intake, records aggregation, and case management. In these cases, investing in a software platform and the right people to optimize the program makes a lot of sense since the viability of the program has already been proven out.
Likewise, if you have already determined that medical second opinions are profitable for your practice or if you have determined that you are able to attract new patients with second opinions, then these are other reasons that investing in your program today can lead to success.
When a Proof of Concept Makes the Most Sense
If, however, you have not yet established the viability of your program, there is another approach to consider. We have worked with numerous organizations to establish and implement a Proof of Concept prior to launching a full second opinion program. The Proof of Concept can help limit risks by focusing on a smaller, intentional subset of stakeholders rather than launching everywhere at once.
In order to make the Proof of Concept successful, Purview meets with your organization to understand your goals and objectives of creating a second opinion program. For instance, are you trying to attract new patients for in-person procedures with your program or are you primarily focused on the revenue associated with providing second opinions remotely? We will ask these and other questions to determine what differentiates your practice. We will also help you identify which subspecialties and geographies might make the most sense to launch with first and then help stage a rollout plan.
In a Proof of Concept, Purview partners with your institution to enhance your brand and extend your geographic reach, resulting in incremental profitable revenue opportunities for your hospital, program, or institution.
Purview's Proof of Concept program centers around five main components:
Establishing and Marketing the Program

A Review of

Jurisdiction Requirements and Licensure

Establishing the Team and Processes

Defining the Workflow

Designing and Implementing the Right Financial Model
In most cases, the Proof of Concept program includes full software platform access, administrative program support for records aggregation and case creation, and a playbook made specifically for your organization detailing the five categories listed above. The program typically lasts for 6 months but the duration can be adjusted to meet your needs.
We have found that many institutions are relieved to learn that they can launch a lightweight program quickly and with Purview's guidance to determine if a full rollout is appropriate. Launching in this fashion also limits the need to involve your organization's legal teams at the early stages of your program. This is typically achieved by limiting the geographies served in the initial Proof of Concept to ensure you understand all jurisdiction and licensure requirements before expanding your reach.
A Proof of Concept program can limit your risks and help prove the viability of your offering before you make new hires or commit to a longer-term software agreement. That said, there is typically a consultation and platform fee associated with the Proof of Concept based on your program's scope and objectives. If you are interested in learning more about our second opinion Proof of Concept program, please contact one of our solutions experts today so we can begin working together to craft a program to meet your needs.