Purview Lite vs. Purview Image: What's the Difference?
Written By:
Les Trachtman |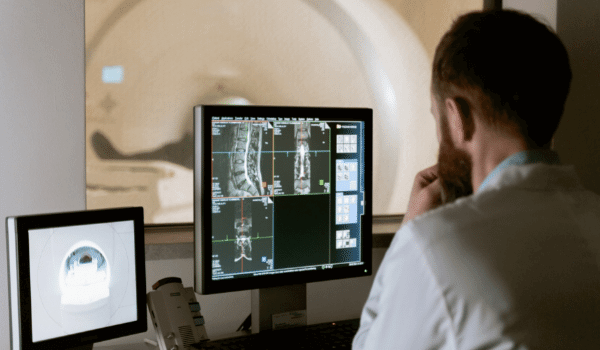 PurviewⓇ has a range of products designed to improve access to medical image viewing software, make it easy to securely share and store all types of medical records and connect patients to better care. When we talk to our customers about our offerings, many of them ask us about the similarities and differences between Purview Lite and Purview Image and how to decide which product is best for their practice.
The following blog post seeks to answer some of those questions by going over where Purview Lite and Purview Image overlap, as well as where they diverge. Keep reading to learn how Purview Lite and Purview Image compare to each other and find out which solution is best for your medical practice.
What is Purview Lite?
Purview Lite is our entry point into our product line. It's designed to work hand-in-hand with Horos – the free, open-source medical image viewing software that we sponsor – but extends its functionality to include the ability to:
Share studies across several workstations in your practice.
Review studies in different geographic locations.
Create professional looking, structured reports and templates.
Share studies securely without needing to email large (and often confidential) files.
Store images in the cloud to remove the risk of data loss.
If you're currently using Horos to view medical images, Purview Lite is an affordable, cloud-based system that makes Horos's software accessible across geographies and devices, including Mac, iOS, Windows, and Android. It also enhances security and the professionalism of your reports, and comes with an unlimited number of users, devices, and storage.
However, Purview Lite stops short of being certified for primary diagnosis. Luckily, that's where Purview Image comes in.
What is Purview Image?
Purview Image is a purpose-built cloud PACS designed for patients and providers interested in seamlessly sharing and accessing their medical images. The software includes a zero-footprint web-based viewer certified for primary diagnosis, structured reporting and sharing capabilities, unlimited storage, and unlimited users, which makes it a great fit for:
Radiology outpatient clinics seeking easy access to studies for patients and referring physicians.
Subspecialists who need to consult on images.
Multi-location practices.
Physicians who need access to studies from various locations.
Practices seeking to improve their imaging workflow.
Practices who don't only use Mac and want to view, report, and store medical images all within the same platform.
Purview Image builds on Purview Lite's functionality by also directly integrating with Horos, as well as making it easy for patients to upload and share all of their medical records. It's also certified for primary diagnosis, which means you can use it to aid in clinical decision making. While Purview Lite is a great entry point for practices who need a baseline medical image viewer, we generally recommend Purview Images for providers and hospitals who need a more robust, cross-platform, cloud-based PACs system for diagnosing and providing clinical recommendations to patients.
Purview Image vs. Purview Lite: Which One is Right For Me?
If you're still not sure whether Purview Lite, Purview Image, or another one of our products is best for your practice, book a call with Purview today. We'll answer any questions you have, help you decide which solution is the best fit for your practice and work with you one-on-one to get your software up and running.
Watch the Recorded Demo of Purview Lite vs Purview Image
or reach out to learn more!